Earlier, we've turned comics and aviation books into class room material, and now we're doing it with video games (diànzǐ yóuxì 电子游戏). Learn Chinese with Michael playing Fortnite, describing the objects he discovers as well as the places he visits. Here's episode 1 and 2.
(If you don't have a VPN, you can also watch it here: 1 and 2)
Episode 1: Michael is nervous (hàipà 害怕). Can he find weapons?
Episode 2: Michael sees an enemy (敌人 dírén)! Can he win?
Some screenshots: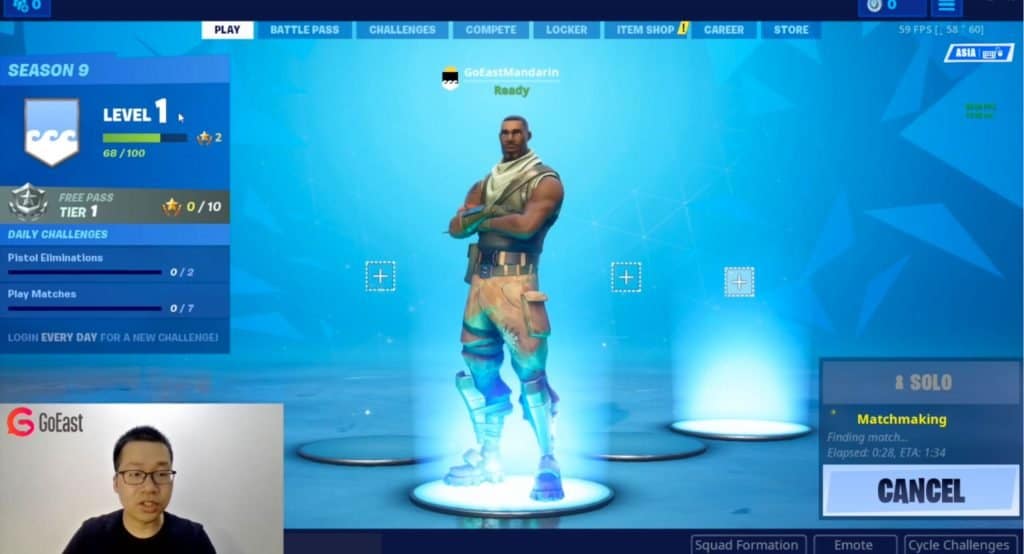 "You can see that I am still Level 1"
(Nǐmen kěyǐ kàn dào wǒ xiànzài háishì Level 1
你们可以看到我现在还是Level1 )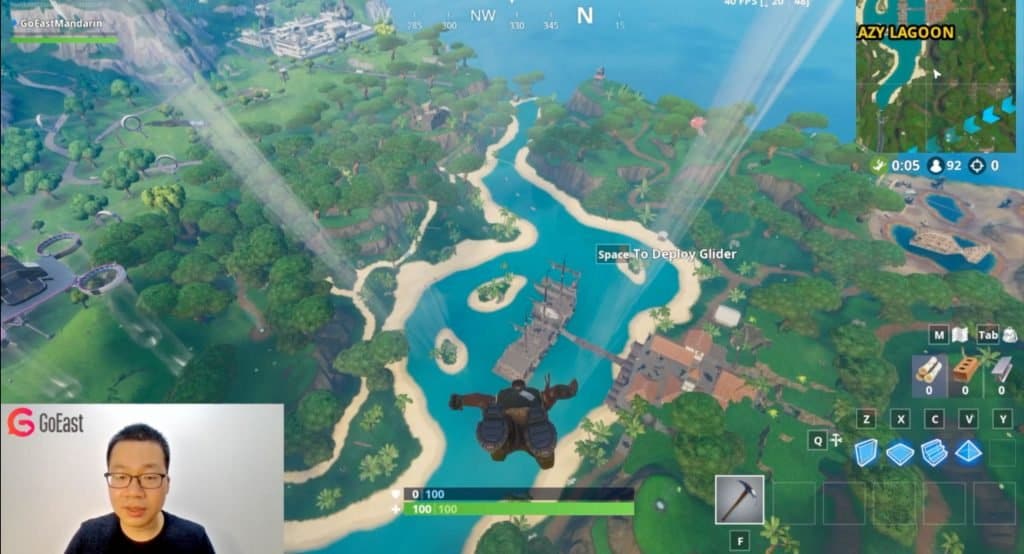 "A ship!"
(Yī sōu chuán
一艘船)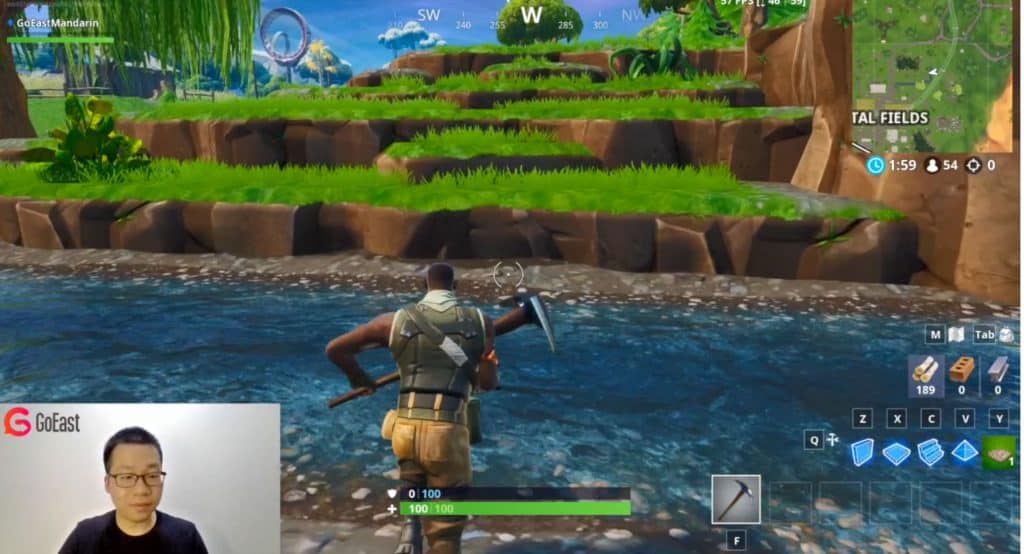 "It's very peaceful today…"
(Jīntiān hěn hépíng
今天很和平)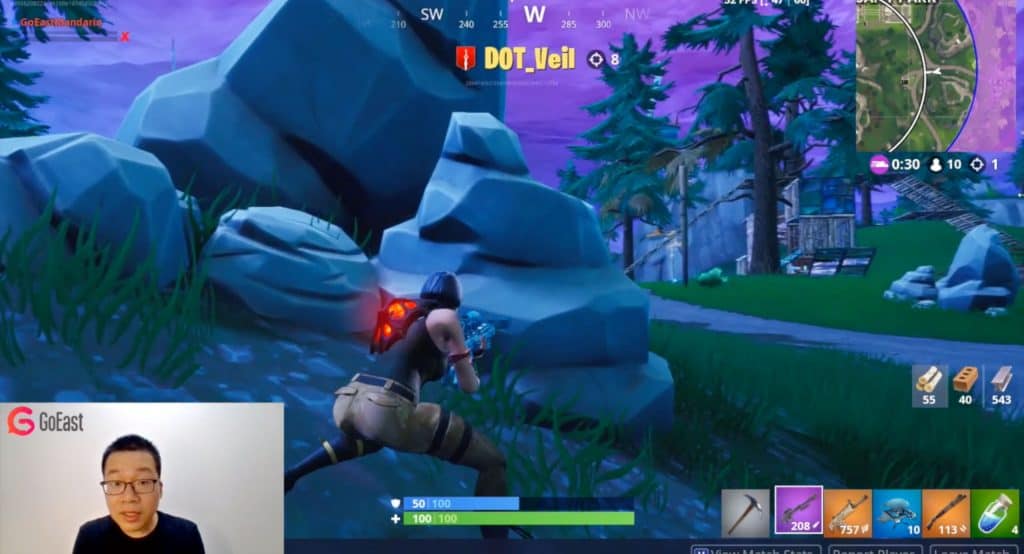 "Oh, I think there's a sound!"
(Hǎoxiàng tīng dàole shénme shēngyīn
好像听到了什么声音)
Episode 3: Inside the eye of the storm
Michael takes us for another game in Fortnite. Learn Chinese words and phrases like "too fast!", "awesome!" and "he plays better than me" — all while watching Michael get butchered in Fortnite.
Make sure you watch the video until the end, where Michael recaps ten useful phrases.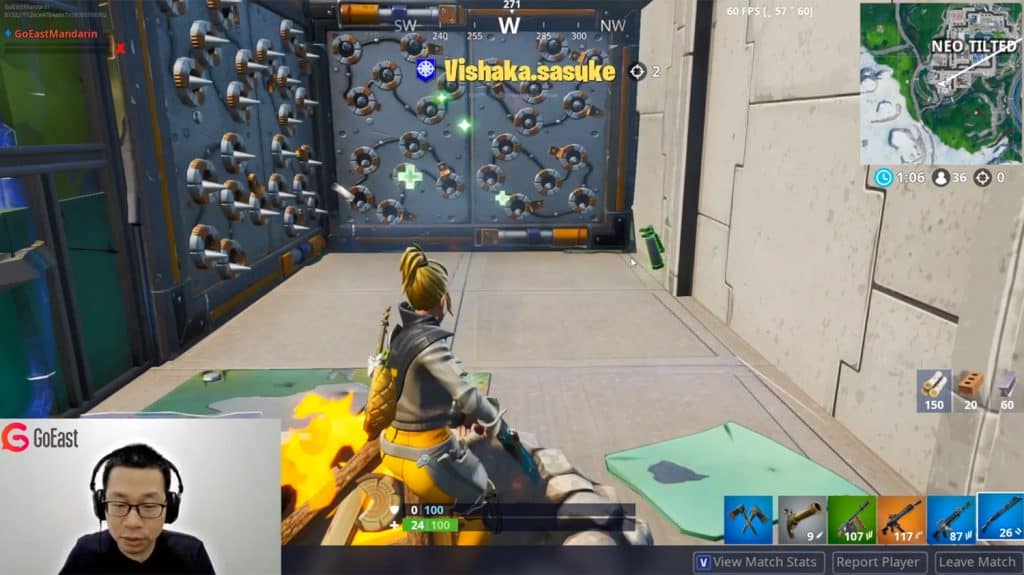 Recovering – 恢复 (huīfù)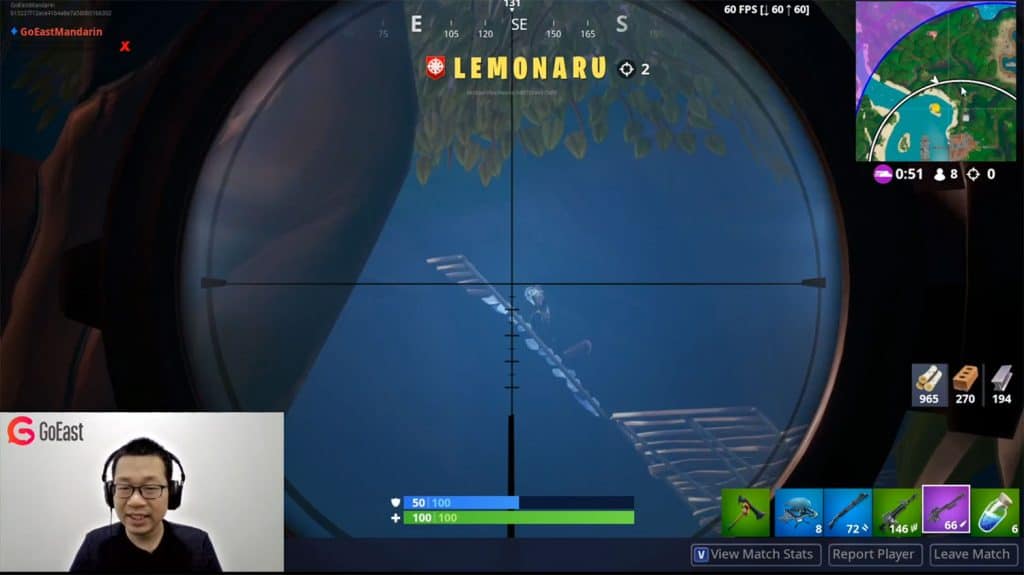 Too fast – 太快了 (tài kuài le)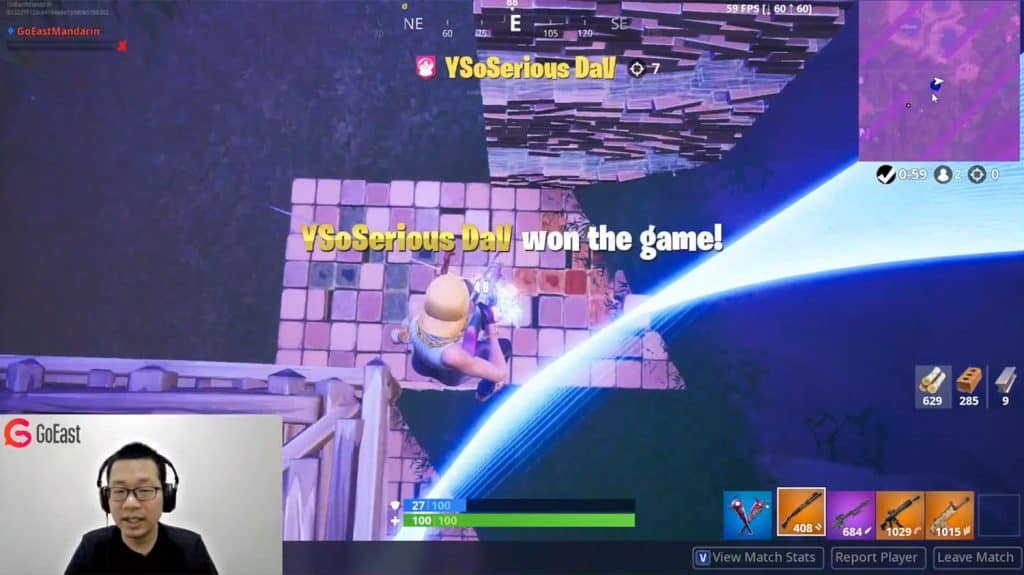 Play better than me – 比我玩得好 (bǐ wǒ wán de hǎo)
You can also find our video game classes on our YouTube channel, https://youtube.com/goeastmandarin