Earlier, we've turned comics and aviation books into class room material, and now we're doing it with video games (diànzǐ yóuxì 电子游戏). Learn Chinese with Michael playing Fortnite, describing the objects he discovers as well as the places he visits. Here's episode 1 and 2.
(If you don't have a VPN, you can also watch it here: 1 and 2)
Episode 1: Michael is nervous (hàipà 害怕). Can he find weapons?
Episode 2: Michael sees an enemy (敌人 dírén)! Can he win?
Some screenshots: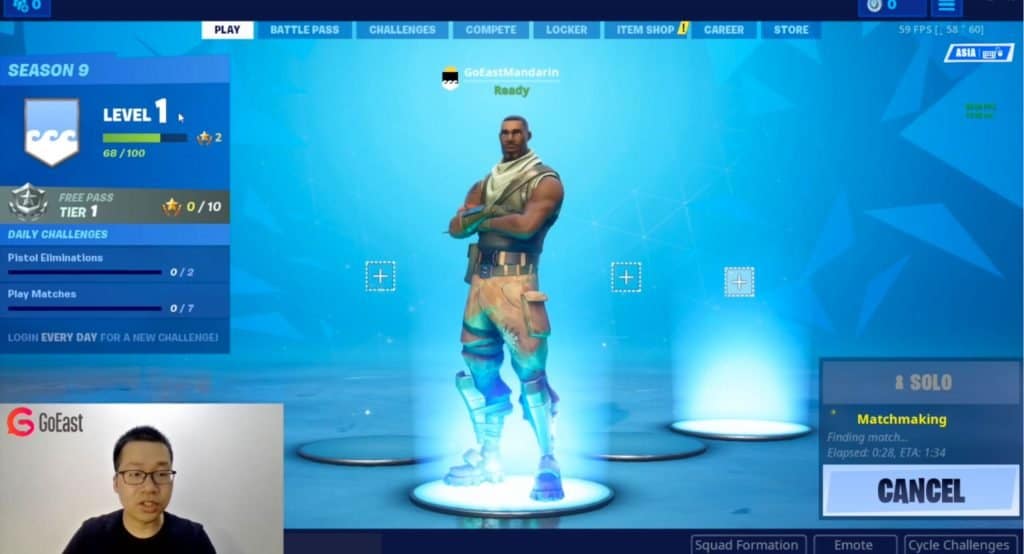 "You can see that I am still Level 1"
(Nǐmen kěyǐ kàn dào wǒ xiànzài háishì Level 1
你们可以看到我现在还是Level1 )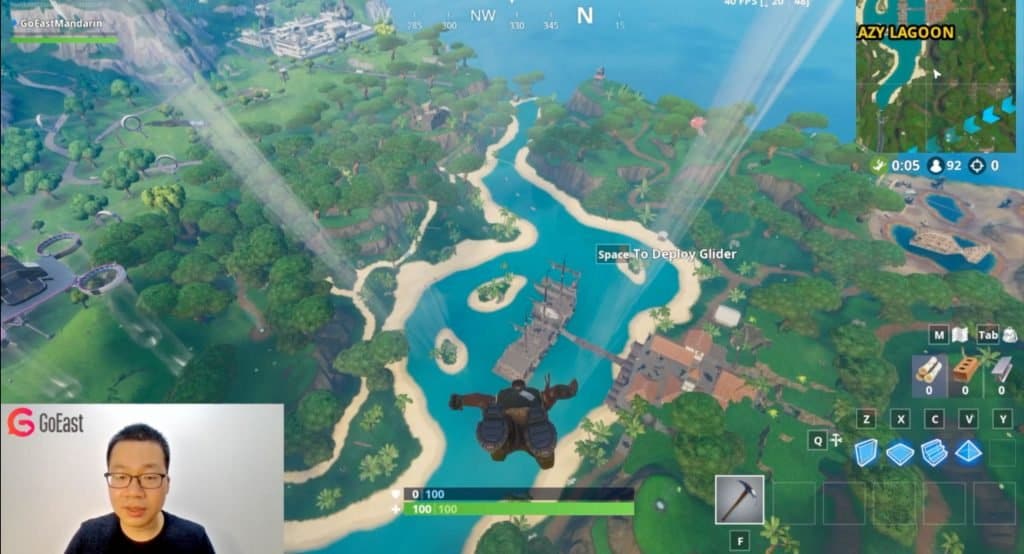 "A ship!"
(Yī sōu chuán
一艘船)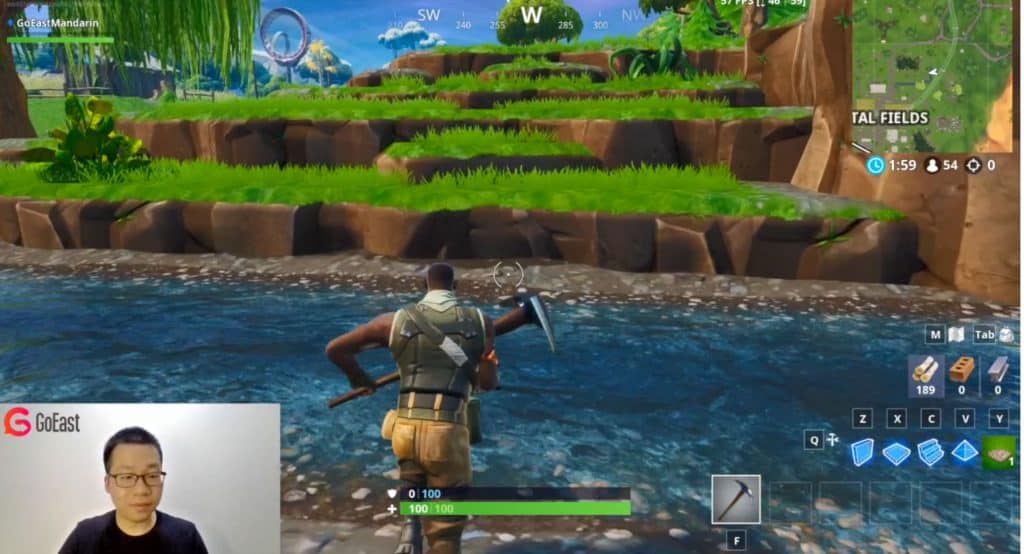 "It's very peaceful today…"
(Jīntiān hěn hépíng
今天很和平)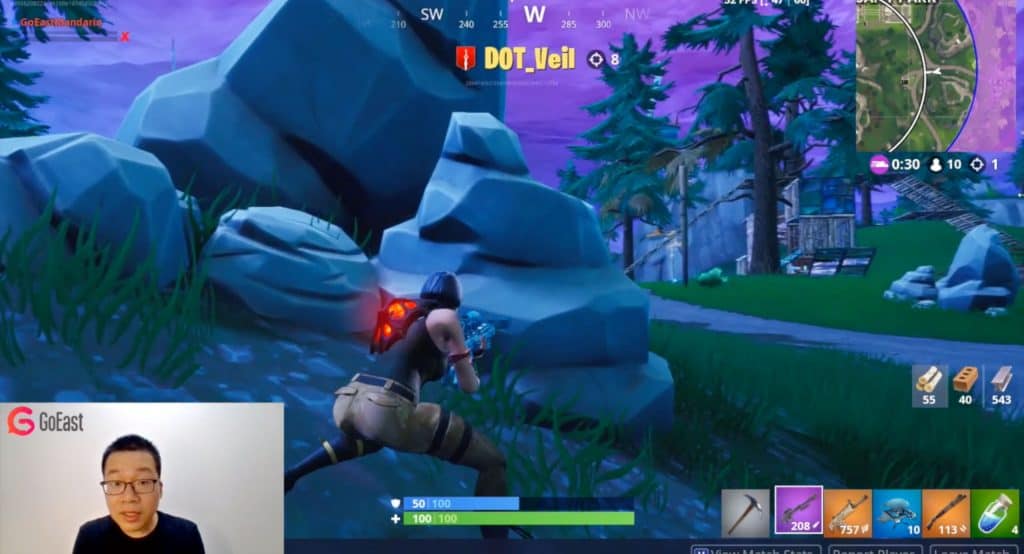 "Oh, I think there's a sound!"
(Hǎoxiàng tīng dàole shénme shēngyīn
好像听到了什么声音)
We'll be back next week with episode 3. Michael will practise his skills in the meantime!