Learning Chinese characters can seem like an impossible feat. With over 50,000 distinct characters in existence and 2,500 commonly used ones necessary for literacy, memorizing them all appears daunting.
However, there are effective strategies and tools available to make learning Chinese characters approachable. With smart goal-setting, spaced repetition, stroke order writing, etymology understanding, and multimedia associations, even non-native speakers can achieve Chinese character literacy.
Set a Reasonable Goal for the Number of Characters to Learn
Aim to learn the 2,500 most common characters used in Chinese writing and reading. This includes the simplified characters used in mainland China. With knowledge of these characters, you'll be able to read over 90% of all written Chinese content.
Reaching literacy in 2,500 characters is a reasonable goal for non-native speakers. Native literate Chinese know approximately 3,000-4,000 characters by adulthood. Although memorizing 50,000+ characters is infeasible, mastering the most frequent 2,500 lays a foundation for continuing to expand your Chinese character knowledge over time.
Use Spaced Repetition Software to Commit Characters to Long-term Memory
Spaced repetition is a learning technique that reviews flashcard content intermittently based on difficulty. As you successfully recall an item, you see it less often. If you forget it, the material is shown more frequently.
Using spaced repetition software ensures learned characters stay committed to your long-term memory. Without periodic review, you can forget newly learned Chinese characters in as little as 4-6 weeks. Spaced repetition sustains retention by scheduling reviews at the moment you may start to forget.
Software options like Anki, Skritter, and Pleco Flashcards leverage an algorithm that implements spaced repetition. Creating digital flashcards for individual Chinese characters allows targeted, automated review to boost memorization.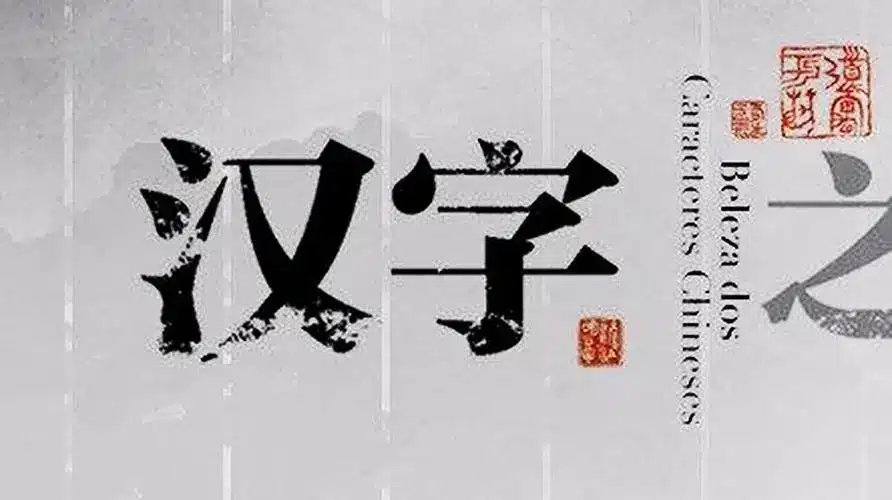 Learn Stroke Order to Write Characters by Hand
Chinese characters are logograms with specific stroke orders defining the sequence for writing each graphical component. Learning the conventional stroke order for characters improves both memorization and handwriting ability.
As you practice writing characters according to stroke order rules, visual and motor memory reinforcement occurs. The consecutive order of strokes provides structure for both forming and recognizing characters. Mastering stroke order early on ensures proper technique for writing legible Chinese script.
Referencing stroke order diagrams serves as helpful guidance when learning new Chinese characters or refreshing existing knowledge. Mnemonics associating stroke sequence with character meaning can also assist with retention.
Understand Character Components and Etymology
Most Chinese characters consist of radicals – recurring graphical elements – that often relate to meaning. Studying the constituent radicals and etymology of characters accelerates recognition and connection with definitions.
For example, characters containing the water radical almost always pertain to water or liquids. Characters with the person radical typically have an anthropological significance. Noticing and analyzing patterns in radicals cuts down the memorization burden substantially.
Seeking out character etymologies also enables comprehending new vocabulary more quickly. Learning the historical reasons behind modern character shapes and meanings forges logical associations to enhance retention.
Make Multimedia Associations Between Characters and Meanings
Relating distinct visual, auditory, and personal connections to individual characters helps anchor them in memory meaningfully. These associations generate vivid mental imagery that sticks better than rote memorization.
Strategies include imagining characters in scenes or interacting with other objects based on their meaning. Exaggerating characters into cartoons or caricatures leaves striking imprints too. Even crafting short songs or raps with characters featured in lyrics links sound with recall.
Seeking out culturally-relevant photos, videos, and usage examples also bridges abstract characters with real-life application. Encountering characters in verbal and written language reinforces ties to native meanings. Augmenting textbook learning this way allows characters to come alive memorably.
Prioritize Recognition Over Production
At beginner and intermediate levels, aim to comprehend more Chinese characters than you can actively write yourself from memory. Focus first on recognition through reading and listening activities.
Reception should precede production until you've consolidated a large basis of familiar characters. Attempting writing and recall too early often proves frustrating and discouraging.
With adequate character comprehension as a foundation, translating meanings from your native language will gradually become more instinctive. Only then shift emphasis towards productive recall and self-generated usage.
Arrange Characters Into Thematically Grouped Lists
Clustering related characters into categorized vocabulary lists lightens the learning burden compared to isolating them arbitrarily. Organize lists by topics like food, animals, family, weather, transportation, etc.
Characters grouped contextually form meaningful connections to each other and the larger lexical field. Understanding associations based on subject matter allows inference of new vocabulary through existing knowledge.
Grouping characters into word lists centered around parts of speech can provide value too. Verbs dealing with motions like running, sitting, or swimming illustrate examples basing lists by both grammar function and semantic category simultaneously.
Take Advantage of Digital Character Tutors and Games
Well-designed apps catering towards Chinese literacy acquisition reduce hassles in the self-study learning process. Many offer advanced text, image, and audio tools for convenient character review.
Pleco, Skritter, and ChineseSkill operate primarily as digital flashcard tools optimized for memorization. They enable searching characters by components, English definitions, Chinese readings, stroke order and more. Additional built-in functionality like dictionary integration, handwriting input, and progress statistics assist further.
Other apps like Chineasy, Dimsum Chinese, and DuChinese approach learning characters through instructive lessons, illustrations, clips and entertaining games. These variations complement software largely focused on flashcards and expand study possibilities.
Integrate Textbook and Real-World Character Usage
While beginning with textbook lists and frequency word rankings provides structure, also incorporate characters from authentic texts and media early on. Encountering practical usage cements relevancy, helping shift knowledge into active literacy.
Reading level-appropriate books, news articles and websites exposes how learned characters apply in genuine communication. Chinese film and television with subtitles also demonstrates live application. This balances broad but abstract character comprehension with context-specific reading fluency.
Try locating narrative or conversational content sharing your own hobbies and interests. Seeing newly grasped characters bolster understanding of subjects you already like greatly incentivizes further learning.
Be Patient and Set Milestone Goals Along the Path to 2,500
Depending on prior language experience and weekly study commitment, expect reaching literacy in 2,500 Chinese characters to take 1-3 years. Such large scope learning cannot be rushed or forced in a short burst to remain meaningful.
To maintain motivation on this long journey, set periodic milestones tracking smaller subsets within the ultimate 2,500 goal. Aim first for the 500 most common characters, then 1,000, 1,500 and so on. Hitting incremental benchmarks engenders confidence to continue forwards.
Learning even 10 new Chinese characters per week totals over 1,200 characters after a single year. Compounding memorization acquired over consistent periods adds up substantially. Be steadfast and patient in your routine efforts.
Conclusion: Following Efficient Learning Strategies Enable Chinese Character Literacy
Learning the written Chinese language presents obstacles for non-native speakers unaccustomed to its logographic system so distinct from Western alphabets. However, leveraging the optimal mix of time-tested and technology-enabled strategies empowers literacy achievement realistically.
Committing to consistent writing practice and spaced review cement the foundational 2,500 characters in memory durably. Weaving in etymology insights, multimedia associations and exposure to practical usage also shortcuts and deepens memorization quality. Perhaps most crucially, upholding realistic expectations and milestone tracking sustains motivation across long-term goals requiring years of tenacity.
While a deep level of Chinese character comprehension comparable to native speakers remains aspirational, attaining literacy in the high-frequency 2,500 grounds understanding towards vastly expanded written communication abilities. Through informed goal-setting and efficient study techniques, determined learners can absolutely gain this indispensable foundation.