The internet has given rise to many new slang terms and abbreviations, especially among young people communicating online. One Chinese internet slang expression that has become quite popular in recent years is "awsl" (啊我死了). This unique phrase has a very interesting meaning and backstory.
What Does "Awsl" Mean in Chinese?
The term "awsl" is written in Chinese as "啊我死了" (ā wǒ sǐ le). It literally translates to "Ah, I'm dead!" or "I'm dead!" This phrase is used to express shock, amazement, embarrassment, or defeat – similar to saying "Oh my god!" or "I can't believe this is happening!" in English internet slang.
Some common situations where a Chinese internet user might type "awsl" include:
Seeing something so cute they can't handle it
Reading incredible breaking news or gossip
Witnessing something awkward or embarrassing
Getting beaten badly in a video game
Messing up on a test or important task
Generally overreacting to something surprising or unbelievable
So in essence, saying "awsl" is a very melodramatic way to say "I'm shocked!" or "I can't even deal with this!" It indicates a feeling of playful, amused defeat.
The Origins and Early Usage of "Awsl"
The exact origins of "awsl" are unclear, but it seems to have first emerged in the early 2000s on Chinese internet forums like Baidu Tieba. Back then, it was popular to type "5555" to indicate laughter online, similar to "lol" in English.
Some hypothesize that "awsl" came about as a further exaggerated version of "5555." Essentially, users thought saying "I'm dead from laughter" was even more dramatic and funny than just laughing.
The phrase really took off in popularity around 2009-2010 when it was widely used in reaction images and memes posted to Chinese sites. Many featured cute animals or children eliciting an "awsl" response.
During this time, "awsl" also spread beyond forums into messaging apps like QQ. It became common shorthand to send to friends when sharing funny videos, articles, gossip, or any content that induced shock and amusement.
The Proliferation of "Awsl" in Chinese Social Media
From 2010 onwards, "awsl" embedded itself deeply into the vocabulary of Chinese netizens. As new social media platforms emerged, the term spread even further.
Sina Weibo, often called the "Chinese Twitter," has over 500 million monthly active users. "Awsl" is ubiquitous on the platform, often accompanied by memes or reaction GIFs. Weibo even created its own emojis and stickers featuring the phrase to allow easy commenting.
Video-centric apps like Douyin (Chinese TikTok) and Kuaishou also popularized "awsl." Many videos aim to elicit that feeling of gleeful defeat from viewers. Comments are then flooded with the term and related emojis.
Outside of standard forums and social media, "awsl" also appears in Chinese pop culture like TV shows, music, web novels, and more. This web slang has truly embedded itself into the cultural zeitgeist.
The Flexibility and Versatility of "Awsl" Usage
Part of what has made "awsl" so enduring is its flexibility. While the core meaning translates to "I'm dead," it can be used in many versatile ways.
Some common patterns include:
Awsl + !!!! – Multiple exclamation points emphasizes the shocked feeling.
Awsl + emojis – Crying laugh faces, astounded faces, skulls, and x's for eyes all supplement the emotion.
Awsl + memes/images – Pairing the term with reaction GIFs or images heightens the humorous effect.
Repeated awsl – Typing awsl multiple times in a row conveys greater defeat, like "awsl awsl awsl!"
Awsl + additional comments – Adding phrases like "what is this?" or "I can't" elaborates on the feeling.
Sarcastic/ironic awsl – Saying "awsl" in instances that aren't very shocking at all is an ironic, deadpan joke.
This versatility and ability to modify the term has helped it maintain relevance over the years as both sincere and ironic expression.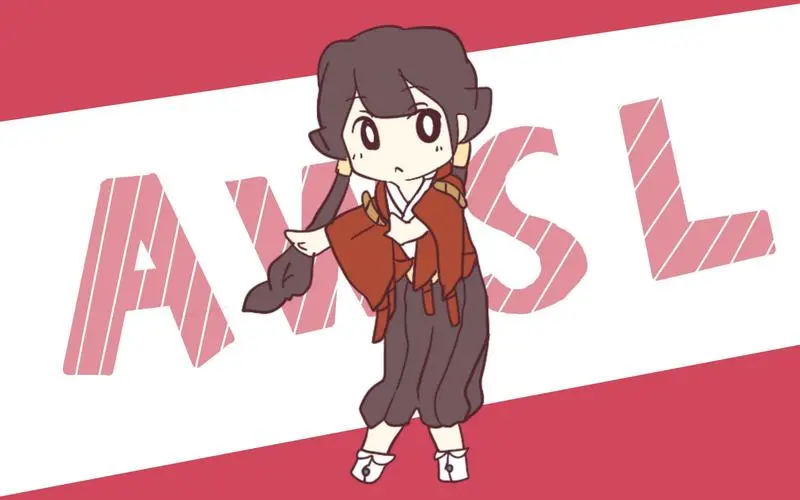 Reasons for the Appeal and Longevity of "Awsl"
There are several key factors that explain why "awsl" has had such staying power as a Chinese internet meme.
Humor and Exaggeration – The dramatic phrasing is inherently funny and hyperbolic. Saying you're "dead" adds exaggerated humor to any reaction.
Versatility – As discussed above, the flexible usage as both sincere and ironic reaction helps the term's longevity.
Brevity – At just 4 characters, "awsl" is quick and easy to type, making it convenient online.
Relatability – Feeling gleefully defeated is an emotion most people can relate to, especially online. Everyone has been shocked by content before.
Cuteness – The phrase is used a lot reacting to cute animals and kids. This helps maintain a positive lighthearted feeling.
Thanks to these factors, "awsl" has etched itself deeply into the vocabulary of Chinese youth culture and internet language over the past 15+ years. While internet slang tends to come and go quickly, "awsl" has demonstrated remarkable staying power.
English Translations and Spread Beyond China
With China's increasing interactions with global internet culture, "awsl" has also begun seeing use outside of the Sinophone world.
Some popular English translations of the term include:
I'm dead
I'm done
I can't even
I'm deceased
I'm gone
I'm over
English speakers tend to use these translations online in similar situations as the Chinese original – reacting to something shocking, funny, cute, or defeating.
While less ubiquitous than in Chinese, "awsl" has spread to English forums and social media like Reddit, Twitter, and Instagram. Bilingual Chinese netizens will often use it with English speakers to translate the meaning and emotion.
This demonstrates the term jumping linguistic barriers as Chinese internet culture spreads globally. It will be interesting to see if "awsl" ever becomes a truly mainstream internet slang expression in English.
The Enduring Appeal of "Awsl"
From its ambiguous origins in the 2000s to its current ubiquitous presence, "awsl" has demonstrated incredible sticking power in Chinese online culture. Over a decade since it emerged, it remains as popular as ever on sites like Weibo and Douyin.
When something can elicit such an enduring reaction over so many years, it's clear that it taps into universal human emotions that transcend generations. We may communicate through new technologies and platforms, but that feeling of humorous overreacting remains the same.
So the next time you see "awsl" in an online context, remember that you're witnessing a unique Chinese internet fossil that improbably avoided extinction. This succinct four character phrase manages to be melodramatic, funny, ironic, relatable, and enduring all at once. For these reasons, it will likely persist as a staple of Chinese slang and netspeak for years to come.
Related Reading: what does "yyds" mean in Chinese