Shanghainese is a representative dialect of Wu Chinese spoken in the central districts of Shanghai, China. It is one of the most widely spoken dialects of Wu Chinese and serves as a lingua franca in the Greater Shanghai area. With rapid economic development and a robust influx of migrants over the past few decades, Shanghainese has profoundly influenced the linguistic landscape of the region. This article takes an in-depth look at the origins, characteristics, decline and preservation efforts of this culturally significant Chinese language variety.
Origins and History of Shanghainese
Shanghainese is a member of the Wu Chinese subgroup of the Sinitic languages. Wu Chinese itself consists of multiple distinct varieties and is often considered one of the most internally diverse branches of Chinese languages. Shanghainese falls under the Taihu division of Wu, which represents a relatively coherent form of Wu Chinese spoken along the Yangtze River Delta region.
TheTaihu Wu dialects, including Shanghainese, are believed to have originated based on the ancient Wu kingdom and developed further during the Three Kingdoms period over 1,800 years ago. Migration patterns and long-standing contact between speakers caused the dialects to gradually converge and form the basis of today's Shanghainese. The language continued to evolve as Shanghai developed into a thriving commercial center during the Qing dynasty.
The port city attracted large numbers of emigrants from nearby provinces, most significantly from Jiangsu and Zhejiang. The infusion of features from other Chinese varieties contributed to Shanghainese achieving mutual unintelligibility with several other Wu languages. The 20th century saw Shanghainese solidify its position as the predominant language of Shanghai. It was widely used in film, theater and other cultural realms, further shaping the modern Shanghainese dialect.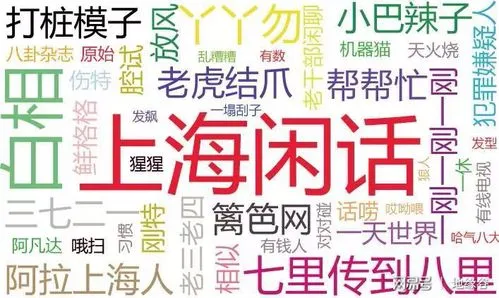 Distinctive Characteristics
Shanghainese stands out from other Wu Chinese languages in several ways. Its phonology retains a number of archaic features from Old Chinese, including voiced stops, labiovelar consonants and nasal endings. At the same time, the dialect has undergone innovations such as the mergers of voiced and voiceless stops as well as the loss of some Middle Chinese tonal distinctions.
Shanghainese has also preserved retroflex consonants and developed a complex tonal sandhi system with eight lexical tones or five allotones in citation form. Syllables exhibit a (C)(w)V(C) structure, allowing for a rich set of final consonants. In terms of vocabulary, Shanghainese retains many traditional expressions and idioms but has also absorbed modern neologisms from Mandarin Chinese.
The language utilizes aspect markers and resultative verb compounds to denote actions and their effects. Sentence structure tends to follow subject-verb-object order but allows for flexibility. Overall, Shanghainese grammar remains principally isolating with mostly analytic constructions. The dialect is rendered in written form using a romanization system and Chinese characters used meaningfully or phonetically.
Decline of Shanghainese
Shanghainese once dominated everyday communication in Shanghai. However, the last few decades have seen a sharp decline in the use of the dialect. The massive influx of migrants from other parts of China has decreased the proportion of Shanghainese speakers in the city to less than half.
Government policies promoting Mandarin Chinese as the national standard language have also marginalized local dialects. Use of Shanghainese in mass media and education has plummeted. Many parents are speaking only Mandarin Chinese with their children, discontinuing dialect transmission to the next generation.
Surveys have shown decreasing literacy and fluency rates among youth Shanghainese speakers. Shanghai locals report frequently code-switching from their dialect to Mandarin for ease of communication. Some even actively hide their native Shanghainese to avoid standing out from the migrant population. While still an inextricable part of local culture, the existential threat facing Shanghainese is evident.
Preservation Efforts
In the face of its declining vitality, active efforts have risen in recent years to preserve and revitalize the Shanghainese language. Grassroots campaigns aim to increase public awareness and appreciation of Shanghainese as an emblem of regional culture and identity. Advocacy groups have pushed for increased dialect education in schools as well as teaching children Shanghainese at home.
New media platforms have also emerged dedicated to producing Shanghainese digital content and running online courses. Shanghai's government has responded by showing tentative support for promoting use of the dialect. Some state-sponsored programs provide Shanghainese language classes and assessment systems in the city.
However, greater institutional initiatives and policy changes are required to meaningfully reverse language shift trends. Providing Shanghainese language materials, signage and services can significantly improve its presence and prestige in public spaces. With growing pride in local culture, especially among the youth, there are optimistic prospects for revitalizing Shanghainese in Shanghai.
The Fascinating Culture and Heritage
Beyond just the linguistic dimension, Shanghainese represents a rich cultural heritage intertwined with the history and character of Shanghai. Expressions, idioms and phonological features all manifest the cuisine, values and customs unique to the region. Knowledge of Shanghainese grants deeper insight into local folk stories, operas, poems and other cultural treasures.
Preserving the dialect is essential for allowing future generations to access this cultural legacy. The Shanghainese language captures a collective identity and memory distinctive from elsewhere in China and the world. Losing it would represent an immense cultural loss. But with active work on promotion and education, this culturally significant heritage can continue enlightening generations to come.