China is home to over 1.4 billion people, making it the world's most populous country. With a long history and rich cultural heritage, China continues to grow in global economic and political influence. This fascinating country offers much for foreigners to experience, from bustling megacities like Shanghai to serene natural landscapes.
For an expat, living in China can be an eye-opening and rewarding experience. However, there are also numerous cultural differences and practical challenges to adjust to. By learning about Chinese culture, language, food, and other aspects of daily life, foreigners can make the most of their time living in China.
Living in China – Cultural Differences and Etiquette
Chinese culture goes back thousands of years. Core values in Chinese society include family, education, hierarchy, and harmony. Some key things to understand about Chinese culture include:
Elders and authority figures are highly respected. It is important to show deference to superiors and avoid causing offense.
Group harmony is valued over individual interests. Standing out negatively is frowned upon.
Concepts like "face" and guanxi (social networks/connections) matter a great deal. Causing someone to "lose face" can damage relationships.
Modesty and restraint are seen as virtues. Loud, boastful behavior is considered poor etiquette.
As a foreigner, you may unintentionally violate cultural norms with behaviors like showing too much emotion in public or addressing someone inappropriately based on their seniority. Be observant of how local Chinese act in different settings. Avoid criticizing or insulting China to fit in better.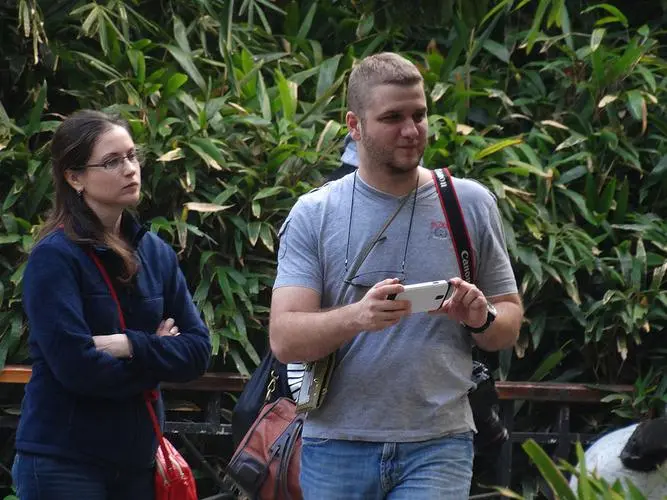 Language and Communication Norms
Mandarin Chinese is the official language of Mainland China and Taiwan. Cantonese is also common in Guangdong, Guangxi, Hong Kong and Macau. As an expat, try learning basic Mandarin phrases. Even simple efforts to speak Chinese will make local people appreciate that you respect their culture.
Some key differences in communication norms include:
Less focus on verbal eloquence; being straightforward is valued more.
Communication can be less direct than Western verbal styles. Things may be implied subtly rather than said outright.
Avoiding embarrassment trumps absolute honesty. "White lies" are common to preserve harmony.
Discussing politics, religion and other sensitive topics should generally be avoided, at least in early interactions.
Adjust your communication style to be more subtle, discreet and observant of people's reactions. Don't insist on totally frank discussion if it causes discomfort. Building guanxi requires tact.
Food and Cuisine
Chinese cuisine is world-famous and every region has its own distinctive flavors. Some key aspects of Chinese food culture include:
Rice and noodles are staple daily foods. Steamed rice often accompanies meals.
Chopsticks are used for most dishes, so practice this etiquette.
Tea is widely consumed. Try Chinese teas like oolong or pu'er.
Dining out is very common. Restaurant meals are meant for group sharing.
Certain foods like snake, dog or insects may seem exotic to foreigners. Keep an open mind.
Spicy Sichuan dishes, dim sum, Peking duck, dumplings, and noodles like ramen are just some culinary highlights.
Be adventurous with the enormous variety of Chinese cooking. For homesickness, global cuisines are available in big cities like Beijing or Shanghai. But sampling authentic local specialties will help you appreciate the culture.
Lifestyle and Social Customs
Daily life in China has modernized in many ways while certain traditional lifestyles persist. Some key aspects include:
China's public transit systems in major cities are excellent and inexpensive. Use subways, buses and high-speed rail when possible.
Taxis are abundant and affordable. Just have your destination written down since few drivers speak English.
Bargaining is expected at markets and street stalls. Start lower and incrementally negotiate a price.
Mahjong and karaoke are popular recreational activities. Try them out with Chinese friends.
Chinese social media sites like WeChat are invaluable for everyday life and business. Get setup on them right away.
VPNs are necessary to access apps like Facebook, Instagram, WhatsApp since they are banned in China.
Stay open-minded about social customs like group dinners with mandatory shots of baijiu liquor. Participate enthusiastically to gain local friends.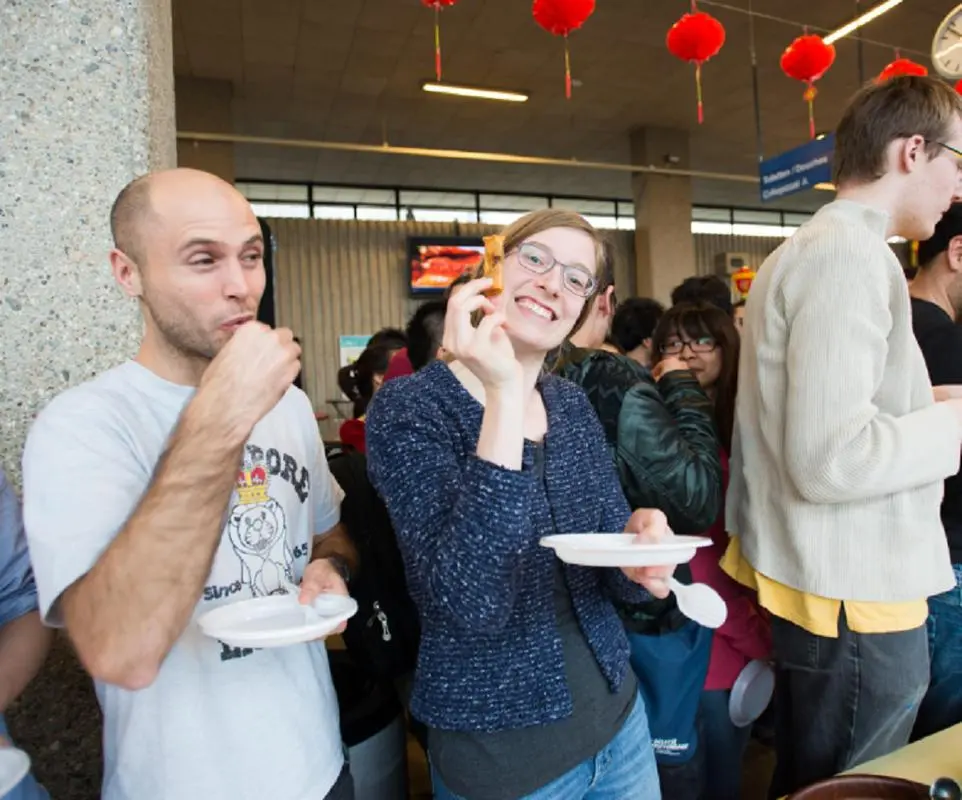 Working Culture and Business Etiquette
For expats working in China, understanding business culture and office norms is vital. Some key aspects include:
Hierarchy is paramount. Defer to superiors and follow their chain of command.
Carefully evaluate proposals from subordinates. Bluntly refusing could cause loss of face.
Avoid putting Chinese colleagues "on the spot" with critical questions in group settings.
Do not rely only on explicit verbal agreements. Written contracts hold more weight.
Exchanging small gifts like fruit or tea builds guanxi with coworkers and business partners.
Avoid using yellow gift paper, as it symbolizes death. Red paper or bags are lucky.
Succeeding professionally requires tactfully adapting to Chinese business etiquette. Let local colleagues guide you initially until you grasp important cultural dynamics.
Health, Safety and Pollution Concerns
China's rapid development has created challenges like dangerous air pollution levels in many cities. Other health and safety issues also require vigilance.
Verify food sanitation ratings. Avoid street food with questionable hygiene standards.
Pedestrian norms are loose. Be very alert when crossing streets.
Some traditional Chinese medicine treatments like acupuncture or cupping can be beneficial. Research reputable practitioners.
With basic precautions, you can stay healthy and safe while living in China. The linguistic and cultural barriers make preparations before medical issues vital.
Pros and Cons of Living in China as a Foreigner
China offers an environment that can be both appealing and frustrating. Assessing the potential pros and cons as an expat can help with expectations.
Potential Advantages:
Vibrant modern culture still influenced by historical traditions
Economic opportunities with high growth sectors
Delicious and diverse regional cuisines
Inexpensive domestic travel and transport
Chance to learn Mandarin, valued worldwide for business
Making local Chinese friends and relationships
Gaining perspective by immersing in a non-Western culture
Potential Challenges:
Isolation and loneliness without a local support network
Language and cultural barriers inhibiting assimilation
Heavy air pollution in major metropolises
Authoritarian governance with limited civic freedoms
Censorship of international internet and social media
Frequent staring or comments from locals unaccustomed to foreigners
With realistic expectations about cultural differences, an open mind to learn, and willingness to adapt your behavior, the experience of living in China can be life-changing. Immerse yourself and make local connections.
Key Takeaways for New Expats
To maximize your experience in China as a foreigner, keep these tips in mind:
Observe local etiquette for greetings, self-presentation, dining, and business. Don't stand out negatively.
Be patient with communication difficulties. Use technology aids like translation apps and learn basic Mandarin.
Make Chinese friends who can explain cultural subtleties and advocate for you.
Try unfamiliar foods and local pastimes with an adventurous spirit. Say yes to new experiences.
Navigate visa requirements early. Regulations can be strict and complex.
Pollution is severe in urban areas. Take health precautions like air purifiers and masks.
Respect political sensitivities of your hosts. Avoid discussing certain topics.
Appreciate ancient and modern influences that shape contemporary Chinese society.
Immersing yourself in this complex country will unlock amazing cultural encounters. New expats willing to learn about Chinese language, cuisine, social customs and more will enrich their perspective. Keep an open mind, be considerate of local sensibilities, and embrace the chance to understand China on a deeper level.