Chinese people like to say 好啊 (hǎo a), 好吧 (hǎo ba) , 好的 (hǎo de), 好了 (hǎo le), 好啦 (hǎo la), 好嘞 (hǎo lei) and 好呀 (hǎo ya) a lot. This could be very confusing, and overwhelming. Here are a few clear explanations and feelings behind these words.
好啊Hǎo a VS 好的hǎo de VS 好吧hǎo ba
These three responses express different degrees of agreement. 好啊 is a positive response to show happy agreement. When people say this, it means they are happy with your idea, suggestion or decision, etcetera. If you hear people say 好的, you can not tell how they feel about your idea, because it's a neutral response. 好吧 is a negative response just opposite to 好啊. When people do not like an idea but have no choice but to agree, they say 好吧.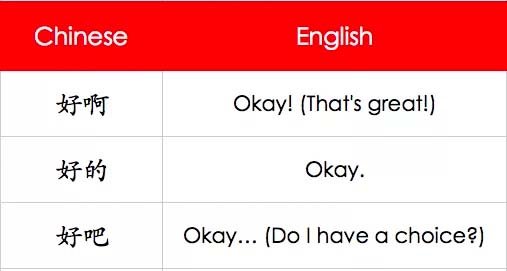 好了Hǎole & 好啦hǎo la
Not all words with 好 are used to reply to show agreement. For example, people say 好了 and 好啦 to confirm with people that something is done or it's enough.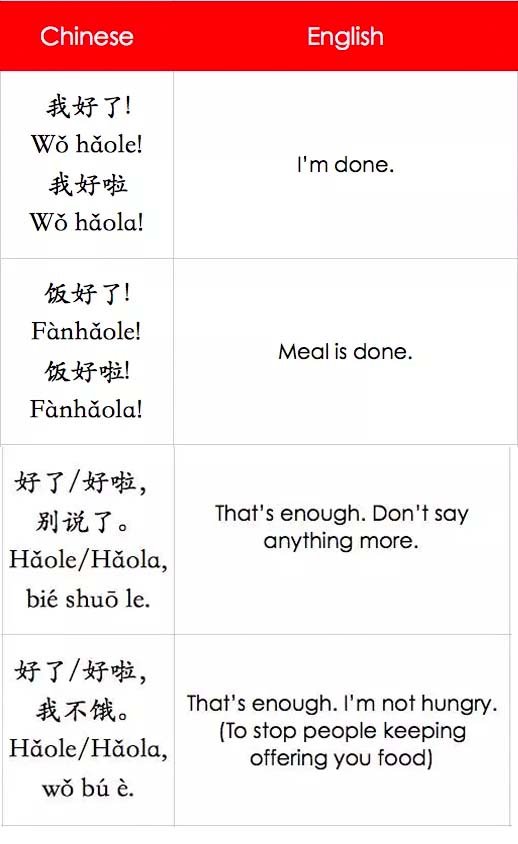 好嘞Hǎo lei
People say 好嘞 with a feeling of excitement to confirm that they are aware of an assignment and are ready to take actions.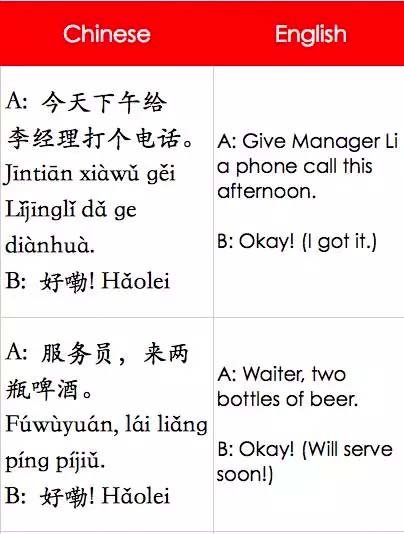 好呀Hǎo ya
好呀 is similar to 好啊 in the degree of agreement but is considered to be a feminine word. Guys saying 好呀 will be looked upon as less masculine. This way of Hǎo (好) is used more by people from the south of China.
Video
---
We hope that gives some good advice on how to use Hǎo (好) in Chinese! For a lesson on how to say 你好, go to this YouTube video, or this article on greetings in Chinese.