As one of the world's oldest civilizations, China boasts a rich cultural heritage with a long list of influential and accomplished women who have made significant contributions in different fields throughout history. Here are the 4 famous Chinese females who have made a lasting impact on Chinese culture and society. We also did a biligual  live event on this topic, scroll down to the end to watch our live event recording.
武则天Wu Zetian Empress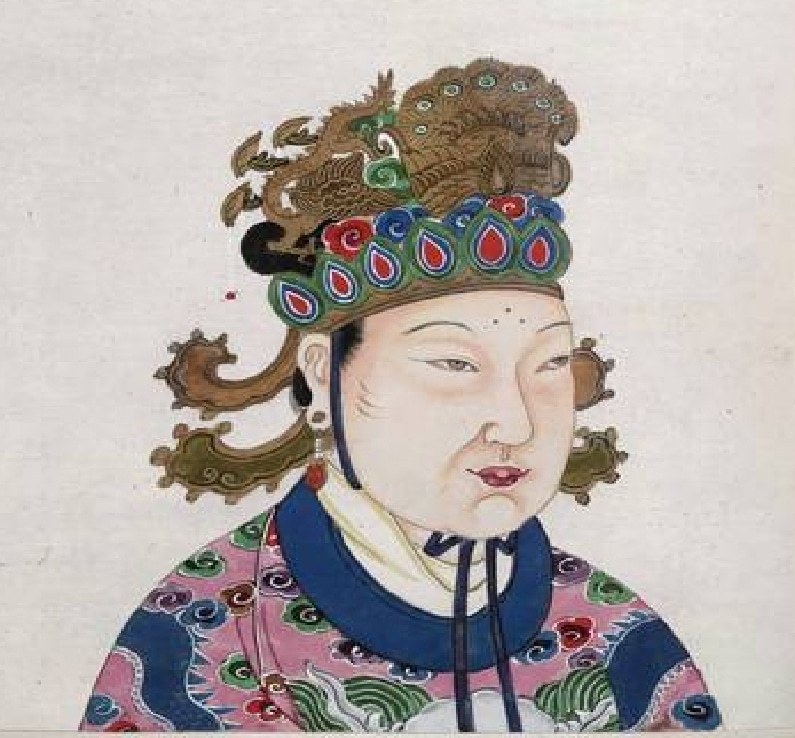 Wu Zetian,
the Empress of the Tang dynasty from 665 to 705, was the first and only female ruler in Chinese history. Her rise to power was anything but traditional, starting as a low-ranked concubine of Emperor Tang Taizong, who didn't favor her. She later had an affair with Taizong's son, Li Zhi, who became the new Emperor called Tang Gaozong after Taizong's death.
Despite being sent to a Buddhist nunnery, Wu Zetian returned to the palace as Gaozong's concubine and had a son and a daughter. She became the Emperor's consort after smothering her own daughter and blaming a rival for the act. Wu Zetian's ambition and intelligence helped her gain significant power and influence in the Tang court, advising Gaozong on matters of state.
After Gaozong's death, Wu Zetian's son Li Xian became the new Emperor but tried to form his own group and take over the court, leading Wu Zetian to exile him and become the Empress. She killed three of her children and many heirs to the throne to secure her reign, making her a controversial figure in Chinese history.
However, Wu Zetian's accomplishments cannot be denied. She implemented the civil service exam system, shifting the criteria of selecting officials to focus on education and intellectual capabilities. She expanded Tang territories and maintained China's imperial sovereignty, exercising a dominant cultural influence over Japan and Korea. Wu Zetian also promoted economic development by ordering the compilation of farming textbooks, the construction of irrigation systems, and the reduction of taxes, among other rural reform measures.
Furthermore, Wu Zetian supported women's rights and began a series of campaigns to uplift the position of women. She also encouraged freedom of literature and art, promoting the development of Chinese culture during her reign.
木兰Mulan Soldier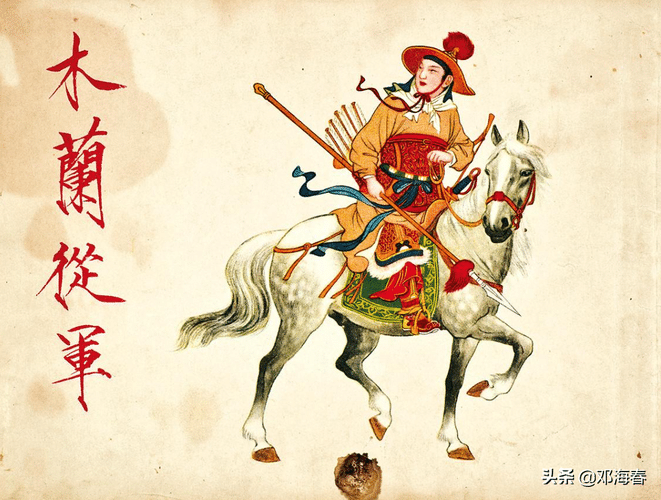 Mulan is a legendary figure in Chinese folklore whose story has been immortalized in many novels, poems, and plays. While most people are familiar with Mulan's story through the popular
Disney movies
, it is important to note that her tale represents important Chinese values and the power of women.
During the Northern Wei Dynasty, families were required to send one man to the front lines. However, Mulan's father was too old and sick to fight, and her younger brother was too young. In a remarkable act of filial piety and loyalty, Mulan decided to disguise herself as a man and take her father's place, embarking on a grueling twelve-year military career.
As a woman, Mulan faced even greater challenges than her male comrades, having to conceal her true identity and prove herself in a male-dominated environment. But through her bravery, determination, and skill, she ultimately succeeded in her mission and returned home victorious after decades of service.
Mulan's story is a testament to the power of women and the importance of values such as loyalty(忠zhōng), bravery(勇yóng), and filial piety(孝xiào) in Chinese culture. She shattered gender stereotypes and proved that women can be just as capable and heroic as men.
屠呦呦Tu Youyou Pharmaceutical Chemist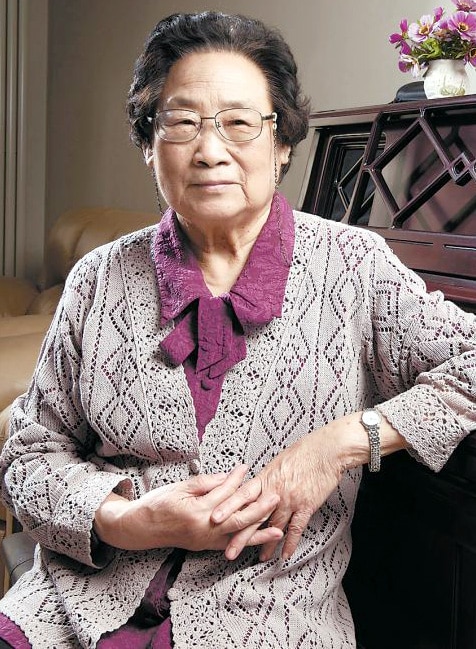 Tu Youyou is a renowned Chinese pharmaceutical chemist and malariologist who discovered artemisinin and dihydroartemisinin, which are used to treat malaria. Her groundbreaking work has saved millions of lives in Asia, Africa, and South America, making her a hero of twentieth-century tropical medicine.
In the 1960s, Tu Youyou was part of a team of scientists working to find a cure for malaria, which was rampant in China at the time. Despite previous failures in antimalarial research, Tu Youyou and her colleagues persisted and collected over 600 traditional Chinese medicine prescriptions, including Artemisia annua, which showed potential in treating malaria. They experimented with over 380 extracts of more than 200 Chinese herbal medicines but found no effective results.
Tu Youyou suspected that the active ingredients in Artemisia annua were destroyed during the heating process and decided to extract with ether instead. Due to pharmaceutical factories' shutdown, they had to use simple methods, soaking the leaves in ether. After 190 experiments, they finally discovered the active ingredient, and Tu Youyou tried it on herself to ensure its safety.
Tu Youyou's dedication to her work was unparalleled. She worked tirelessly, staying away from home day and night, and her body smelled of alcohol from the lab. She even suffered from toxic hepatitis due to her work.
When Tu Youyou won the Nobel Prize in Physiology or Medicine, her husband expressed his love and support for her, stating that she never expected such honors. Tu Youyou emphasized that scientific research is not for fame and profit and requires hard work, perseverance, and determination.
张桂梅Zhang Guimei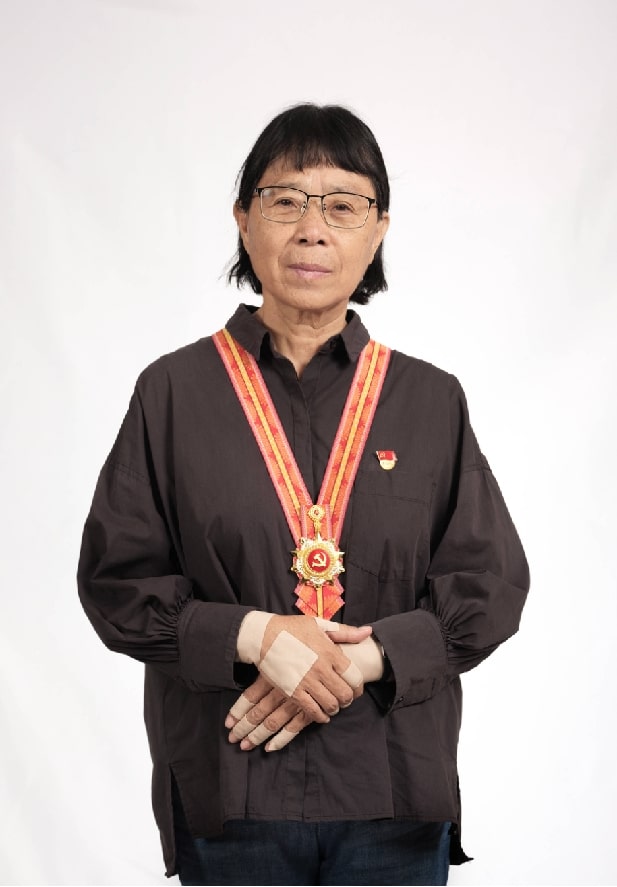 Zhang Guimei, a Chinese educator and founder of Huaping High School for Girls, has dedicated her life to providing free education to girls in poor, mountainous regions of Yunnan. Born in Heilongjiang Province to a family of ethnic Manchu minority groups, Zhang moved to Yunnan at the age of 17 as part of a team supporting the country's border regions. After her husband passed away in 1994, Zhang decided to leave her familiar surroundings and applied to teach at Huaping County National Middle School in Lijiang, where she was eventually promoted to head teacher.
Through her work, Zhang witnessed firsthand the gender gap in education in rural areas and the traditional notion of male superiority, which further exacerbated the situation for rural girls. Many of her female students would disappear after studying for a while, forced to quit and return home to support their families. Zhang was determined to change this, and in 2002, she founded the Huaping All-Girls High School, China's first free public high school for girls. Over the years, Zhang has traveled more than 100,000 kilometers and visited more than 1,500 families, communicating with parents to help them solve difficulties and gain support for their daughters' education.
Zhang's passion for education is evident in her belief that teachers should ignite students' emotions and illuminate their hearts. She understands the importance of providing equal access to quality education and has shown that it is possible to overcome challenges and make a difference in the lives of young girls in need. Through her efforts, over 2,000 girls have been given the opportunity to attend college and pursue their dreams. Zhang Guimei is not just a teacher but a role model for all educators, inspiring them to work towards creating a better future for their students.
Zhang Guimei's dedication to improving education for disadvantaged students has inspired not only her own students but also educators around the world, including the
teachers at GoEast
. Her commitment to education, her perseverance in the face of adversity, and her compassion for her students are all qualities that we admire and seek to emulate in our own teaching practice. We recognize that, like Zhang Guimei, we have the power to make a difference in our students' lives, and we are inspired by her example to strive to be the best educators we can be.
We'd like to share some famous quotes from her with you as well:
"教师的激情就是要点燃学生的情绪,照亮学生的心灵。对教育的激情,应该从现在的外在表象化为内在的精神气质。不因年龄的增长,环境的改变,地位的升降而改变。"

(Jiàoshī de jīqíng jiùshì yào diǎnrán xuéshēng de qíngxù, zhào liàng xuéshēng de xīnlíng. Duì jiàoyù de jīqíng, yīnggāi cóng xiànzài de wài zài biǎoxiàng huà wéi nèizài de jīngshén qìzhí. Bù yīn niánlíng de zēngzhǎng, huánjìng de gǎibiàn, dìwèi de shēngjiàng ér gǎibiàn.)

"The teacher's passion is to ignite the emotions of the students and illuminate the hearts of the students. The passion for education should change from the current external appearance to the internal spiritual temperament. It does not change with age, changes in the environment, or changes in status."
Our Youtube Live Event Recording
In conclusion, the stories of these four famous Chinese women offer a glimpse into the incredible achievements and contributions of women in Chinese history. From politics and military to science and education, these women overcame significant barriers to succeed in their fields and leave a lasting impact on Chinese society. Their stories serve as a source of inspiration and motivation for anyone on their Chinese learning journey. By learning about the lives and accomplishments of these incredible women, we can gain a deeper understanding and appreciation of the rich culture and history of China.