"Hi! I'm Lynn, I'm a language consultant (LC) at GoEast Mandarin in Shanghai. Not every Chinese school has such a role, so here I'll explain a bit about what we do.
Ok then, so tell us, what does a Chinese language consultant do?
In short: an LC helps students to make learning plans. The most important thing is that the right Chinese language level is assessed, so the courses aren't too easy or difficult — and that the expectations as realistic as possible. I consider a student's experience, the time they can commit, and their goals and motivations. It's about creating the best learning environment in & outside the (online) school.
To do this, I use three very valuable information sources.
1) My own Chinese teaching experience
I've been teaching Chinese for many years and even now I work as a language consultant, I'm still teaching Mandarin at GoEast. Thanks to my teaching experience, I have a good grasp and understanding of Chinese at various levels. It also helps me to understand what difficulties and problems students may encounter during the learning process.
2) Consulting with students
Before any students starts a course at GoEast, I'll spend some time talking with her/him. We'll talk about learning background, learning habits, and the key learning goals. And we often talk about some nonsense!
So at this time, we get to know each other. Everyone will have their own learning habits and preferences, and everyone deserves a unique response to that. Students are precious and not procedures. The focus can be on pronunciation, vocab, grammar, conversations, writing, etcetera. And even within those categories there are vast nuances on how and what to learn.
Sometimes, a student sets a goal for her/himself that is impossible to achieve in the short term, or it's just not ambitious enough, or unclear. I will either tone them down or cheer them up.
During the courses, I frequently check with students if everything is going well, if they have problems or questions. Not only to quickly adjust their courses if needed, but also to feedback to the teacher team for future improvements.
3) Communication with our Mandarin teachers
My work also help teachers save their time and focus on teaching. Whether it's a group class or a private class, it can be tailored according to the personality and needs of the students. Teacher can take care of each student.
I always collect feedback and suggestions from students. This information is shared weekly to the teachers and curriculum designers, so that we can continuously improve.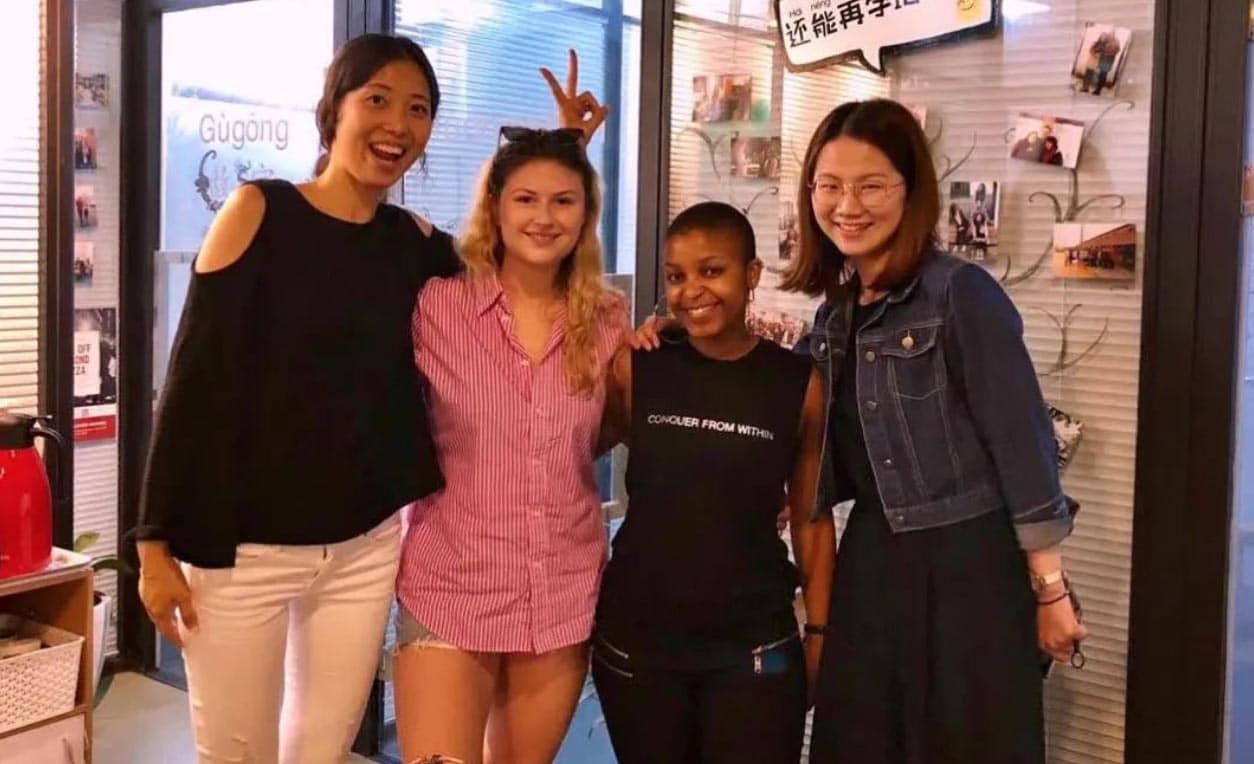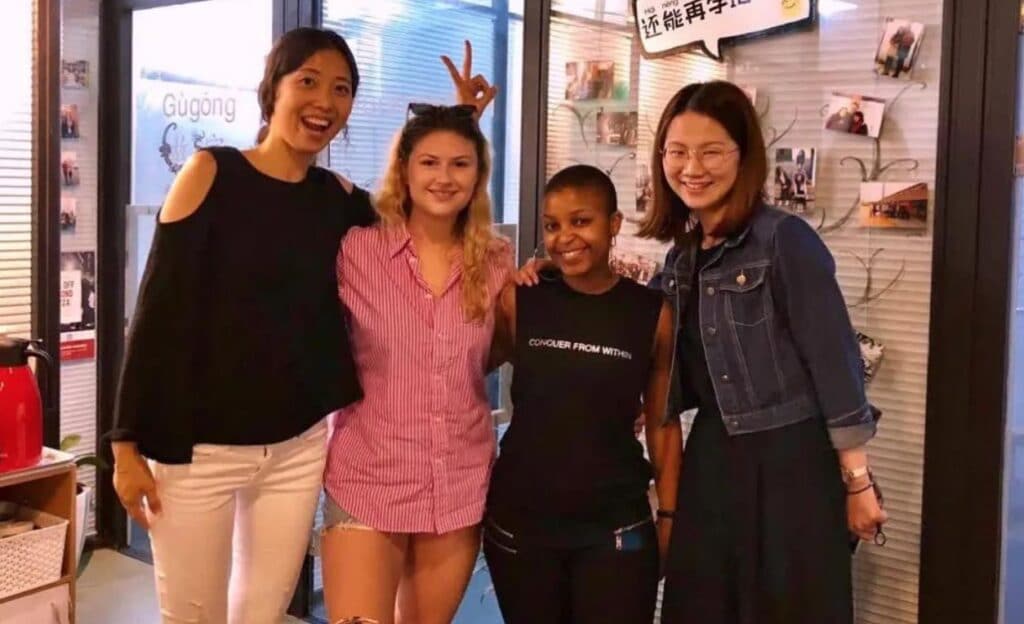 Do you help Mandarin students outside the school?
Yes. Besides learning, LC's at GoEast also care about everything beyond learning, such as helping students to live more comfortable in Shanghai, discover interesting stuff in daily life. If students need visa help, we can provide material for them to apply for it.
One example, we had a South-American student who was studying HSK3 at another Mandarin school in Shanghai, but he felt it was very strenuous as at that time, and thought HSK3 was out of his reach. He lost motivation and determination and gave up learning.
Much later, he returned to Shanghai, and then he found me.
Before he arrived, we did an assessment online and talked to him about his previous learning experience and more details about why he wanted to learn, and why he wanted to stop. I made learning plans for him and assigned teachers. And so when he arrived, he resumed HSK3. At the same time, online learning materials were also used to assist learning. The student felt it was exactly he needed. The content and progress made him fall in love with learning Chinese again. After returning home, he continues learning HSK3 online with his teacher. All of us now believe he can reach fluency.
A completely different example of helping a student is about someone who worked in aerospace, who didn't want to learn from the normal HSK books anymore. So then we developed a custom curriculum for this student, using Chinese books using aviation terms. This made him regain pleasure in learning Mandarin. This makes me proud too.
My professional background as a Chinese teacher
I have been studying 'Chinese as a foreign language' for more than 6 years and started a part-time private tutor in 2013. Later, I worked as a full-time teacher and accumulated teaching experience there, before joining GoEast in 2018 and switching to language consultancy. Yet these earlier teaching experiences still play a big role: they help me to determine language levels and find a class that suits students. Once we know a student's learning goal, we can give a guiding suggestion based on her/his level and his needs. When students are confused or at a loss during their studies, we can also give some direction guidance.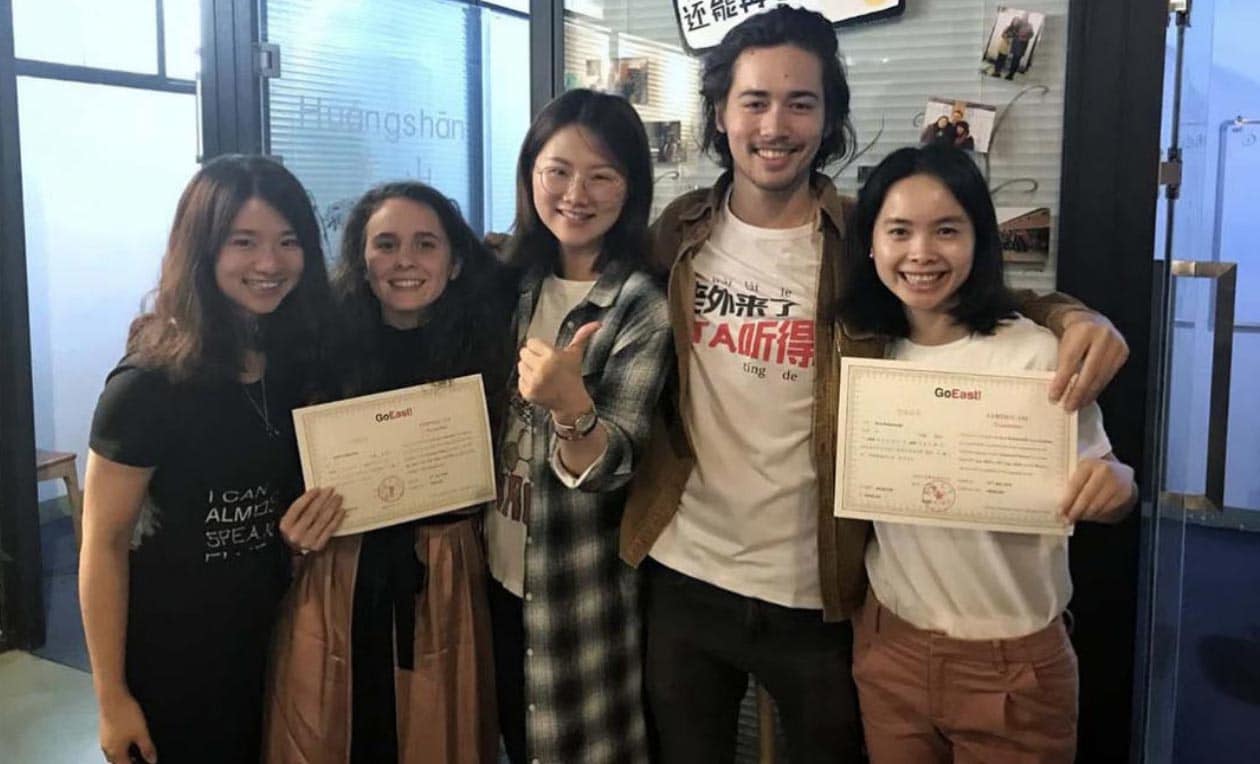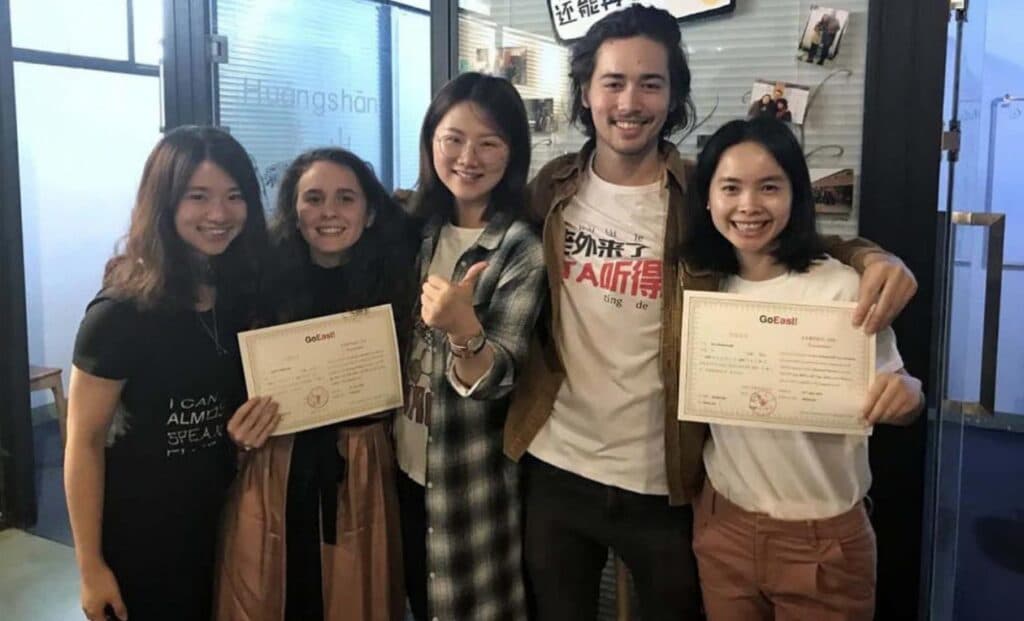 Questions on learning Mandarin?
You can send an email at coursecenter@goeast.cn and we can have a quick conversation or video call in which I can assess your level. I can ask you to answer questions and listen to which grammar structures you master, your pronunciation, vocabulary usage. You can also send me photos of your Hanzi writings and I can see if this needs improvement.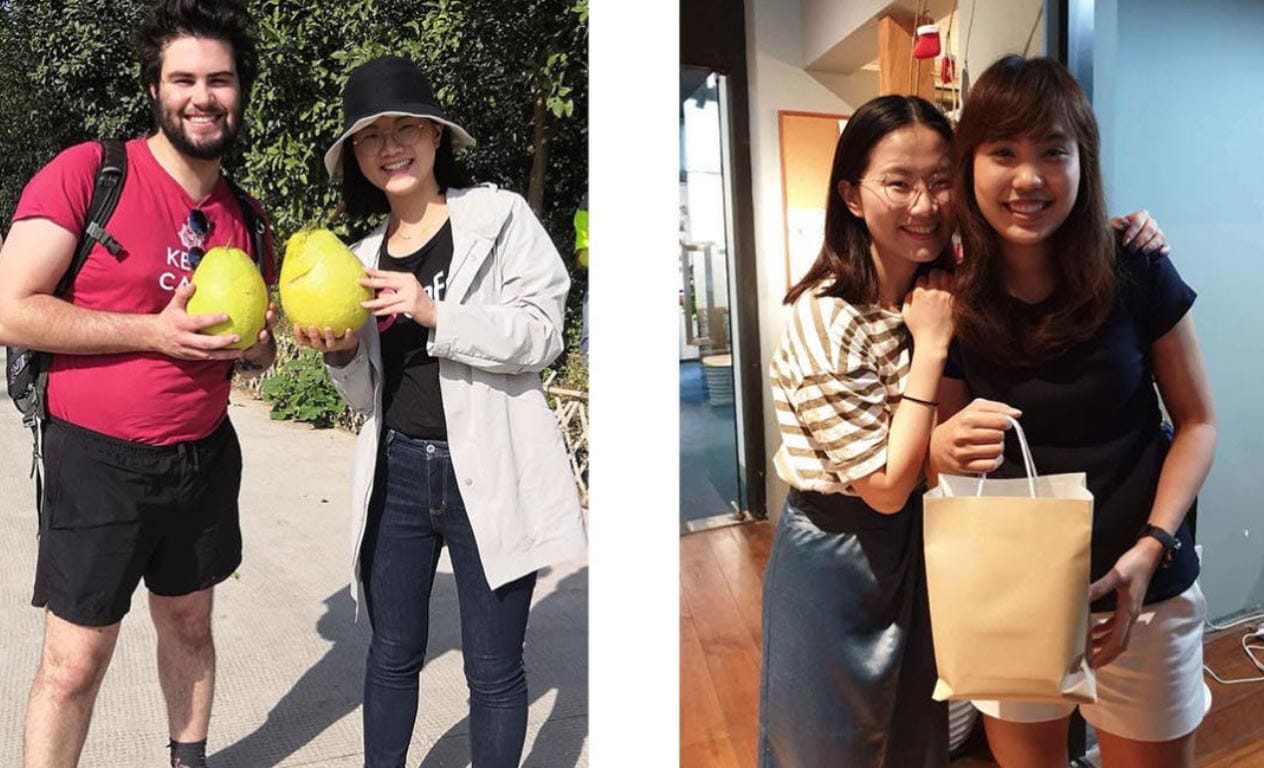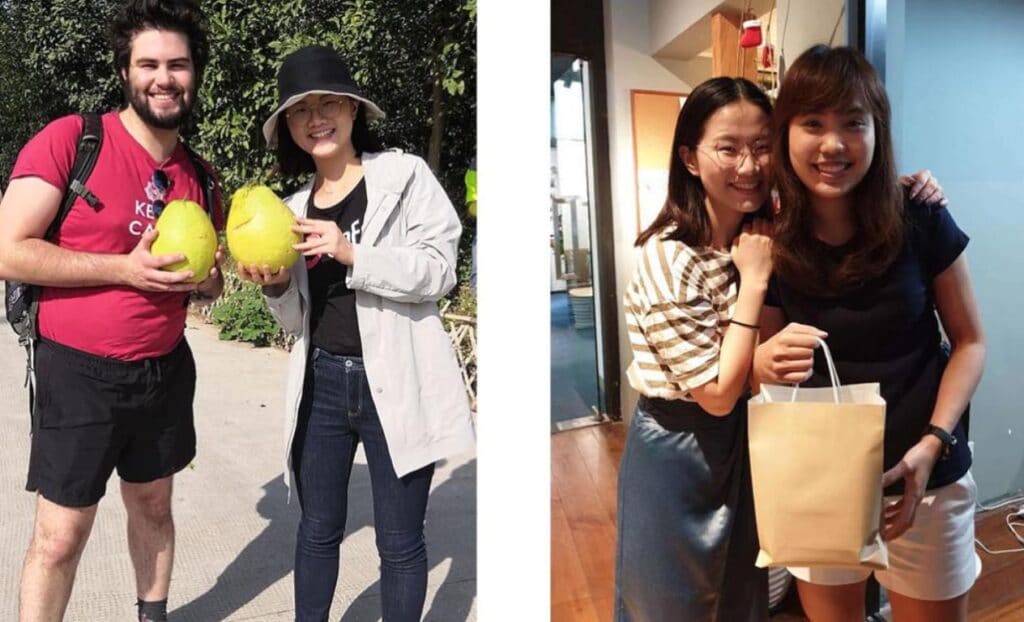 What about your spare time?
Like many 'GoEasters', I love to hang out with our students and share interesting things with everyone. I also really like climbing mountains! The highest I've climbed is 5,200 meters, to the top of 七一冰川Qīyī bīngchuān (July 1 Glacier). Last month I went to 四姑娘山 大峰Sì gūniáng shāndà fēng."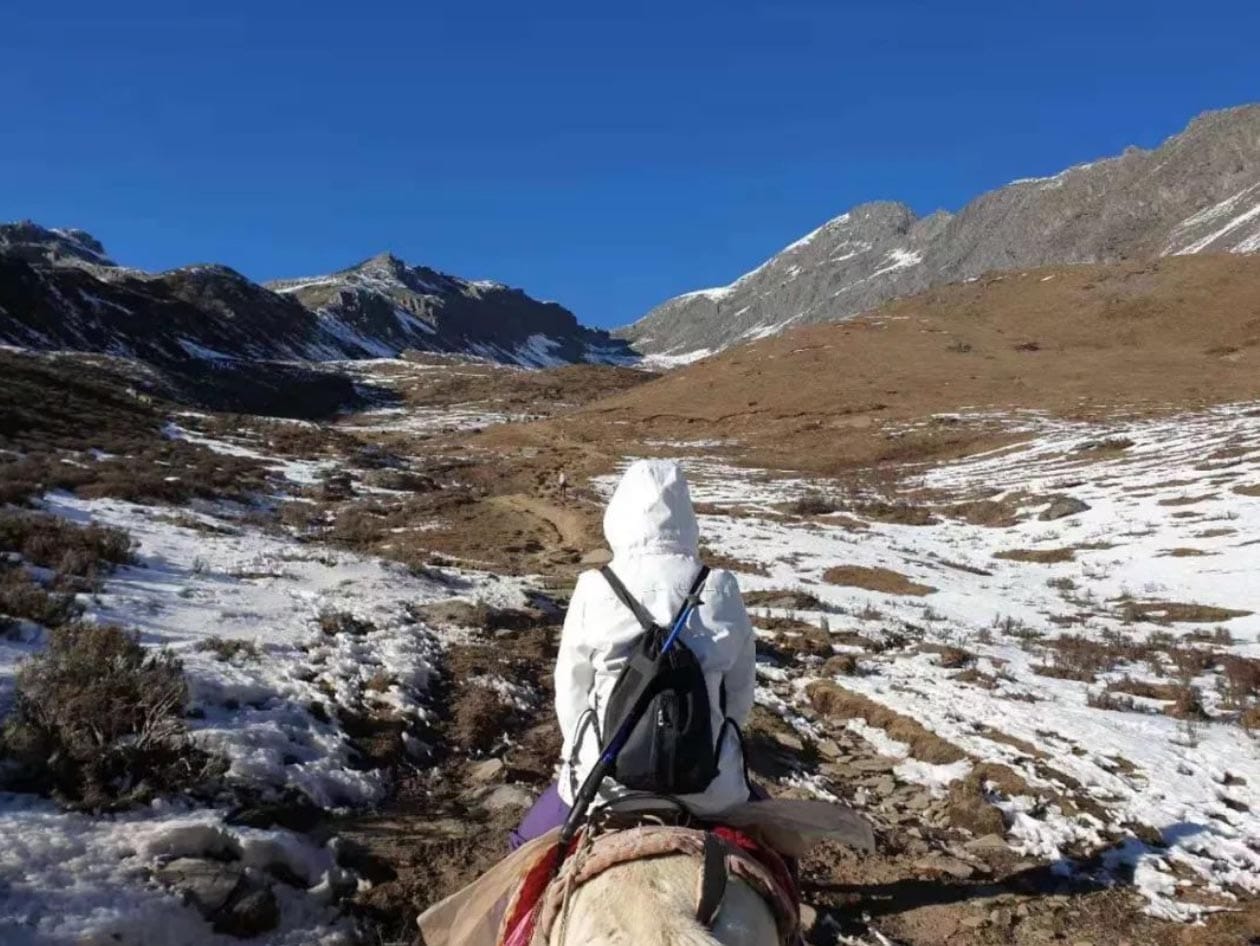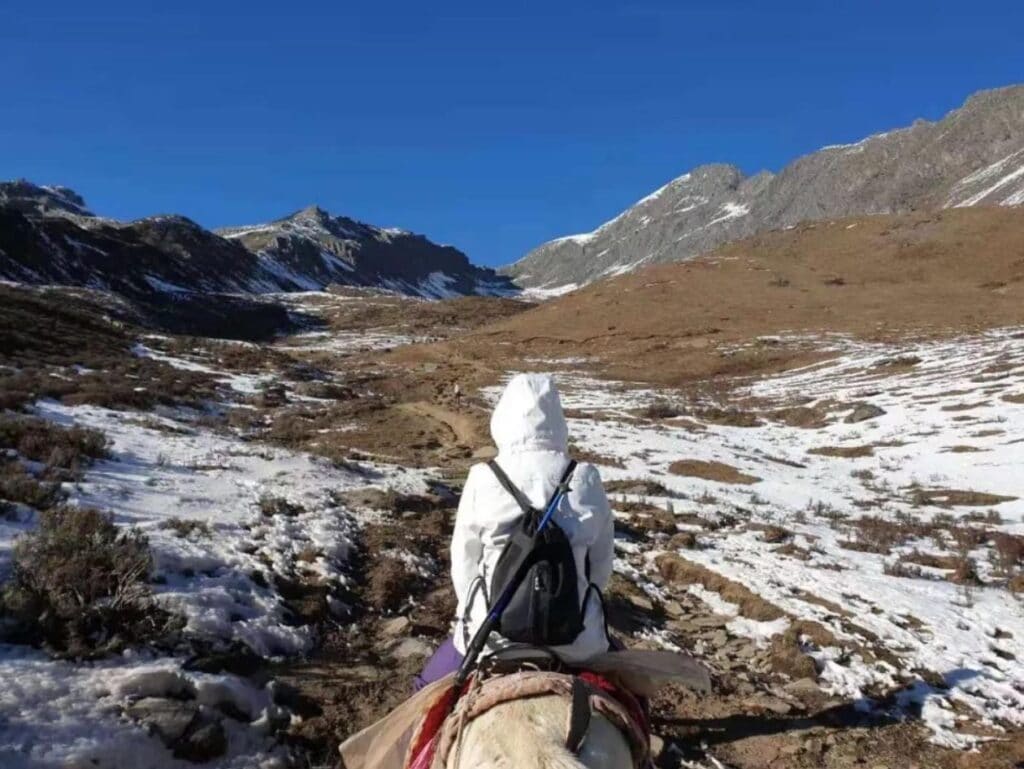 I hope this clarifies! If you liked this article, please share it with your friends. Maybe I can help them too!
— Lynn