Getting started learning the Mandarin Chinese language online can be difficult: there are so many online Chinese courses and Chinese learning apps. Here we list five options for you to learn Chinese online, no matter you want to learn from a website on a laptop or tablet, or on an Apple or Android smartphone. (Click here for learning apps for kids.)
GoEast Mandarin: Live classes from professional Chinese language teachers
GoEast Mandarin is an online Chinese language school based in Shanghai. Since 2012, thousands of foreign students have studied the GoEast, either online or in Shanghai.
If you've tried a regular Chinese teacher, then try to compare them to GoEast's professional Chinese teachers in their online open class. All Chinese language teachers at GoEast have a bachelor's or Master's degree in foreign language education, are fluent in English, and have at least a few years of experience. Most importantly: they meet every week to review courses and improve their teaching methods. This is how GoEast Mandarin achieves a stellar NPS of +84 (a grading score).
GoEast's Online Chinese courses are available for HSK1, HSK2, HSK3, HSK4, and HSK5 and HSK6. There are also Business Chinese and Spoken Chinese online courses.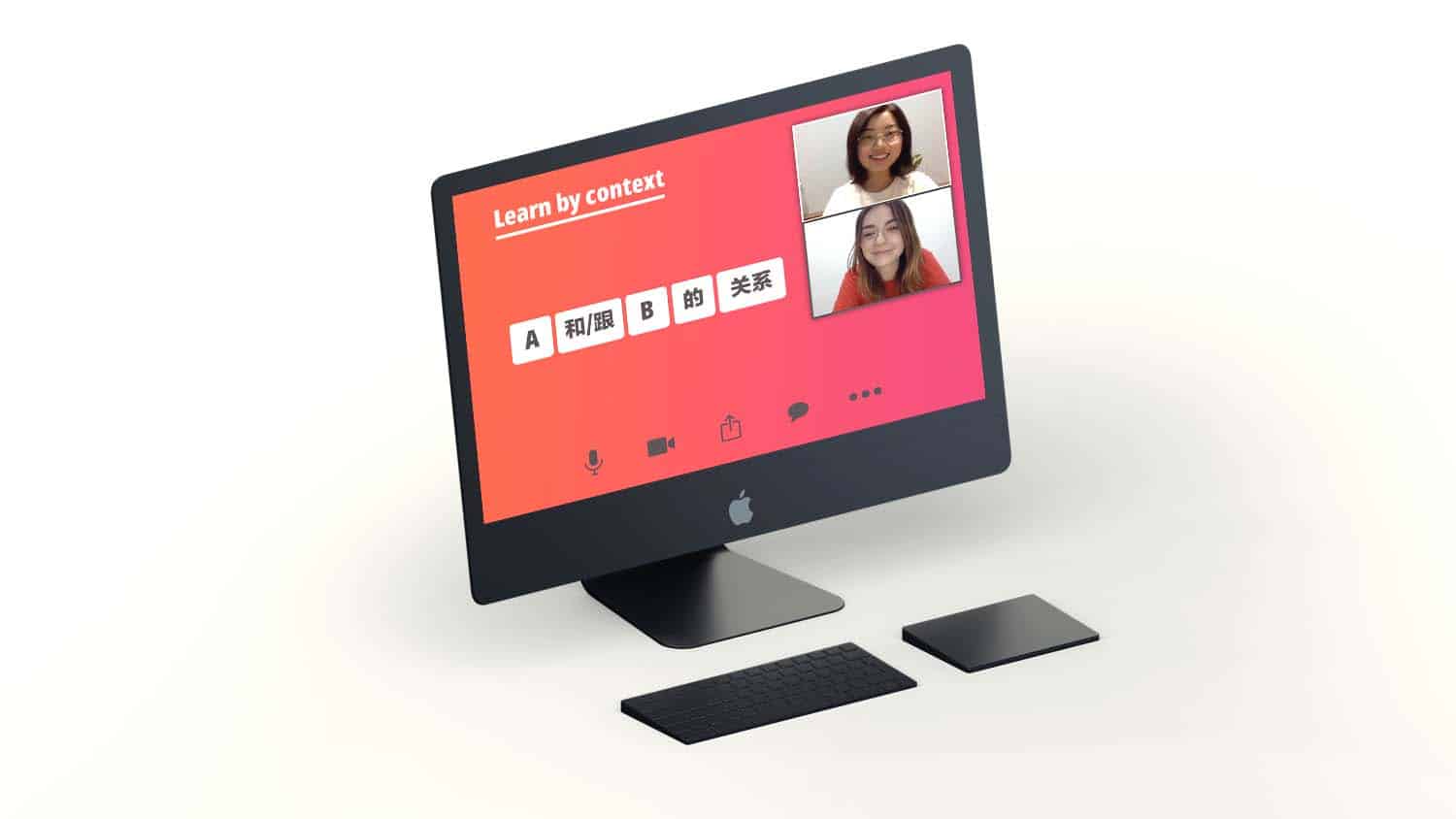 Du Chinese: Chinese reading practice APP and website
You can improve your Chinese language reading skills online with Du Chinese. Du Chinese is both an app and a website and the online technology behind is very neat. There are over 1000 stories written in Mandarin Chinese language, which come with Chinese Hanzi, Pinyin, and English. The stories are also sorted on difficulty levels, from beginner Chinese to advanced Chinese.
You can read a story in Hanzi, but if you don't know the meaning you can tap the Chinese word to see the translation and Pinyin pronunciation.
The online app (available on iOS and Android) and website also have Chinese audio which you can play, so you can read and listen at the same time.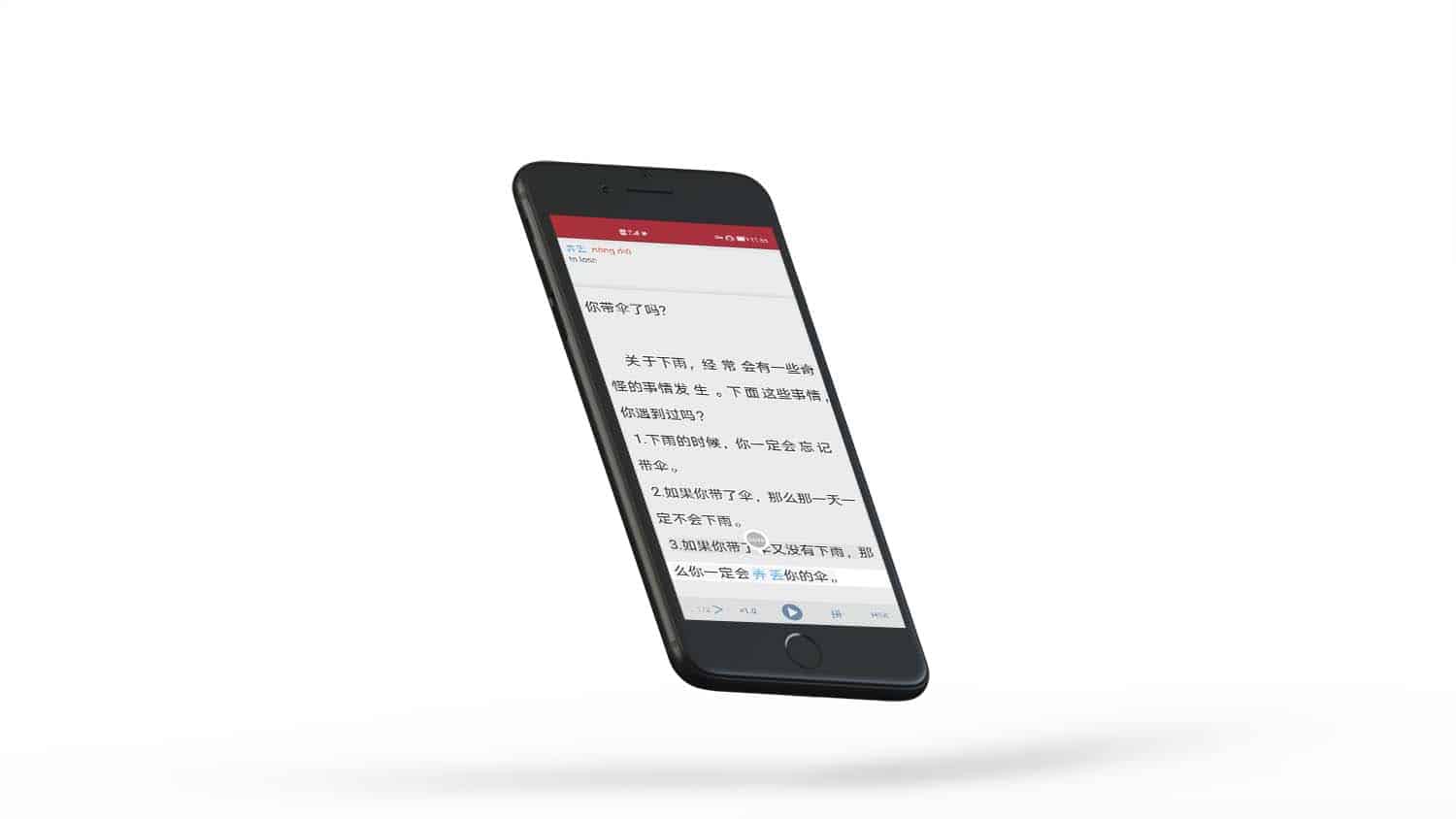 Dong Chinese: Learn Chinese online with sentences, images, and songs
There are so many free Chinese learning materials online, and Dong Chinese cleverly aggregates this. Even though it only started in 2019, there are now over 700,000 Chinese sentences on their website. You can learn through sentences or characters, but you can also browse through media, such as Chinese pop songs. There are also online videos, regular ones about learning Chinese (such as GoEast's Beyond Class), but also cooking videos in Chinese from which you can learn! Next to the videos is a handy write-out in Hanzi and Pinyin.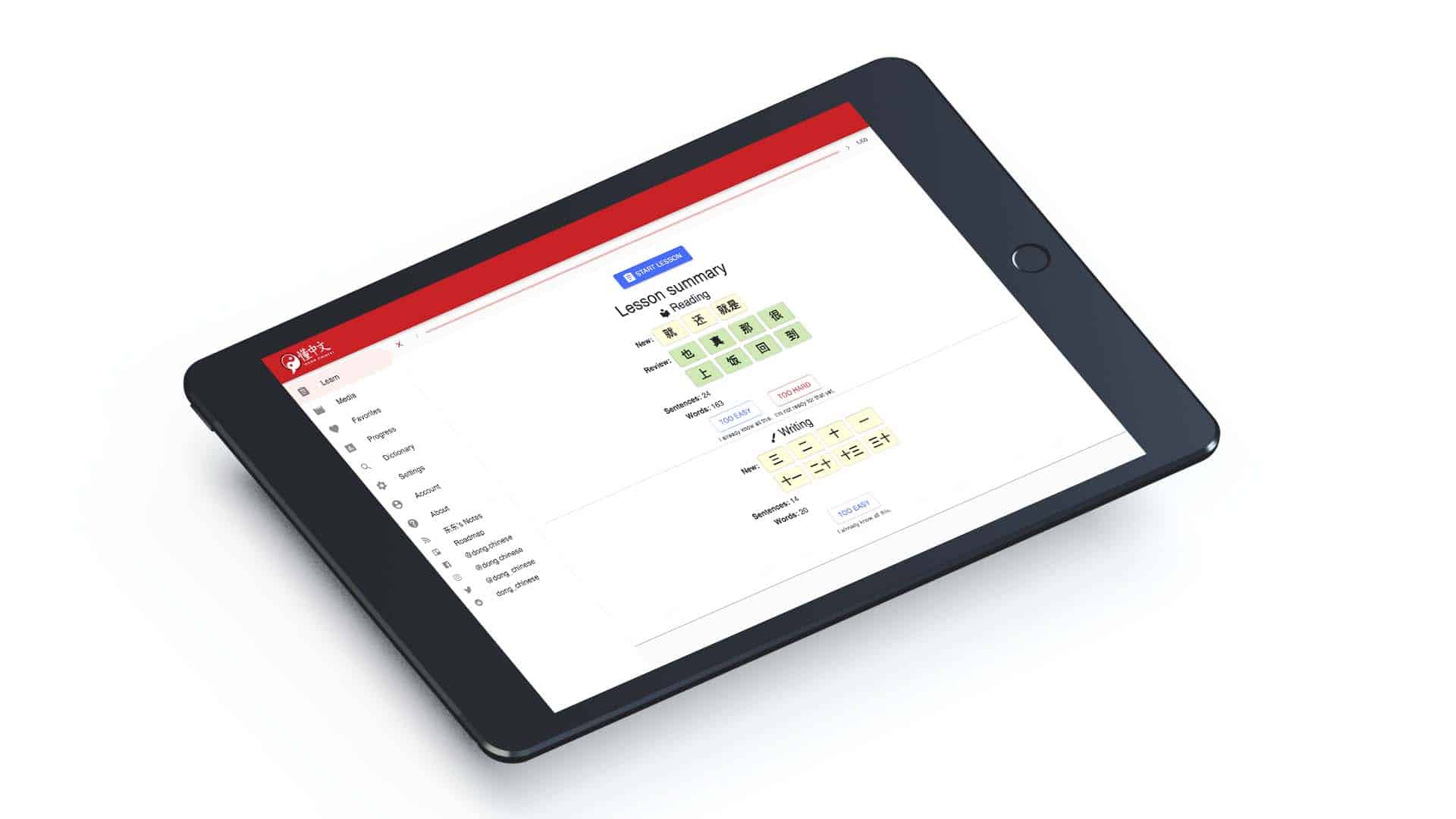 Skritter is both a website and an app to learn Chinese Hanzi characters online. And although it focusses so tightly on learning Chinese characters, it has tons of features. It organizes characters in lists, and has over 12,500 online lists to study from (such as Solar System terms in the image below). You can memorize through flashcards, write Chinese characters yourself, or learn from hundreds of Chinese language textbooks.
You'll learn to decompose characters and remember the stroke order, and improve your handwriting — all online!
Skritter is available online on their website, and as iOS app and Android app.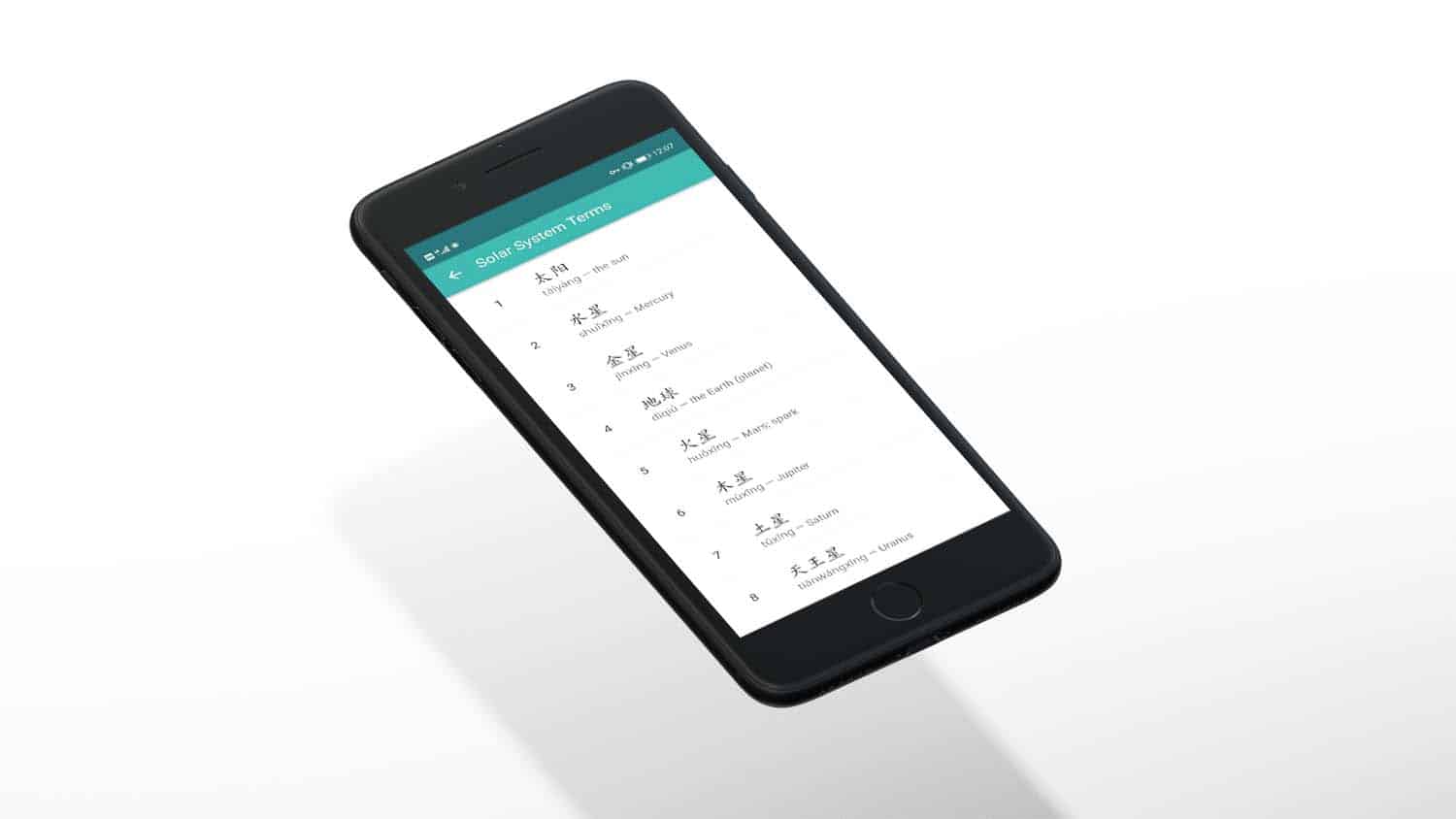 Outlier Linguistics:
Another online tool for learning Chinese is Outlier Linguistics. They're highly praised by many Chinese learners. They have several of online Chinese learning products, such as a Chinese character master class, which consists of PDF's and online video classes. There's also an extended dictionary for Chinese characters that goes into Pleco. The extended dictionary shows stroke order for over 2700 Chinese characters, and a more detailed explanation on the origins. Outlier Linguistics also a class on Chinese language pronunciation and accents.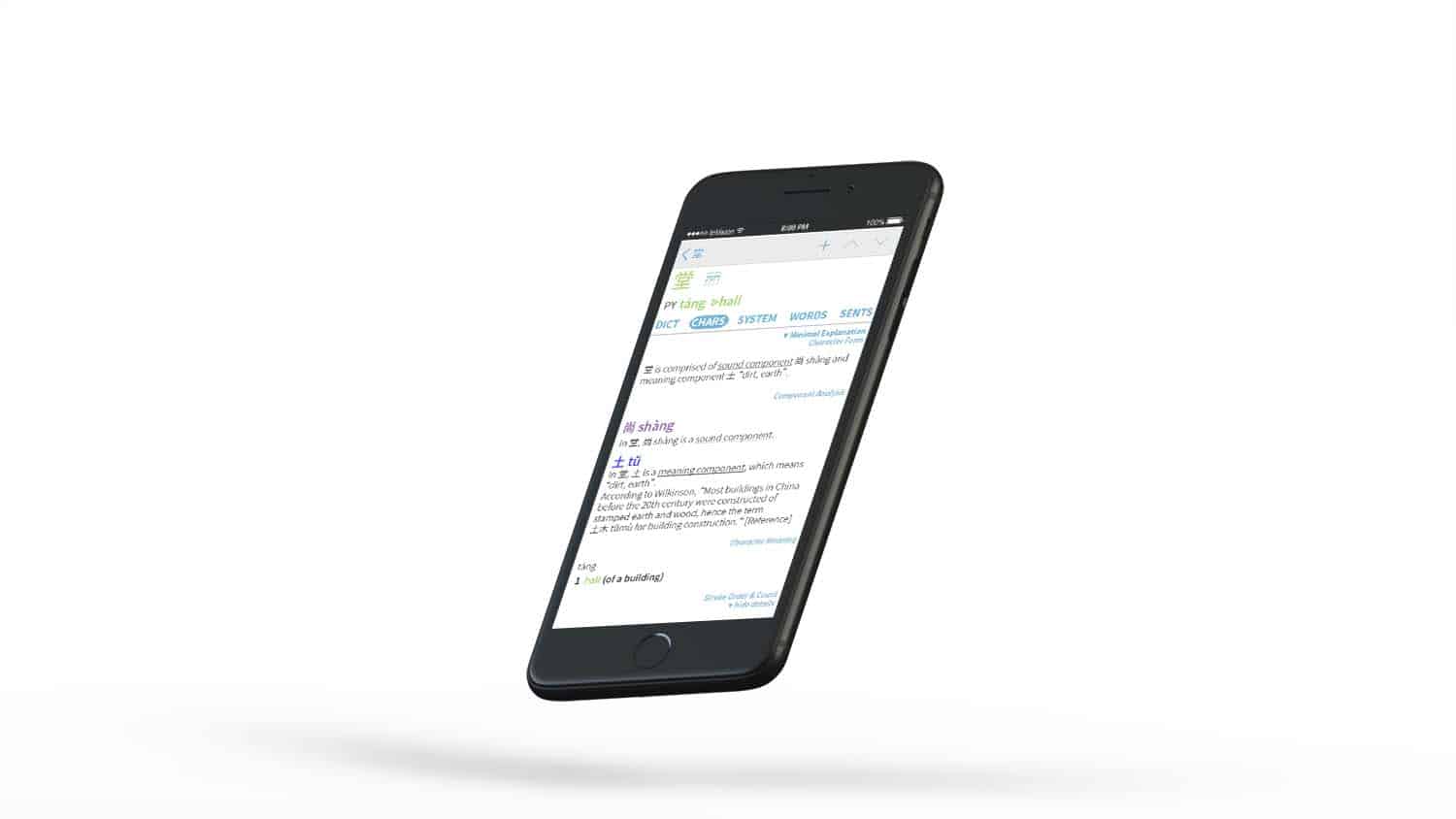 StoryLearning
Finally, it's worth mentioning StoryLearning. The name totally suggests it; you learn Chinese through stories, not rules. The reviews are amazing, including some very famous Chinese speakers such as Xiaomanyc.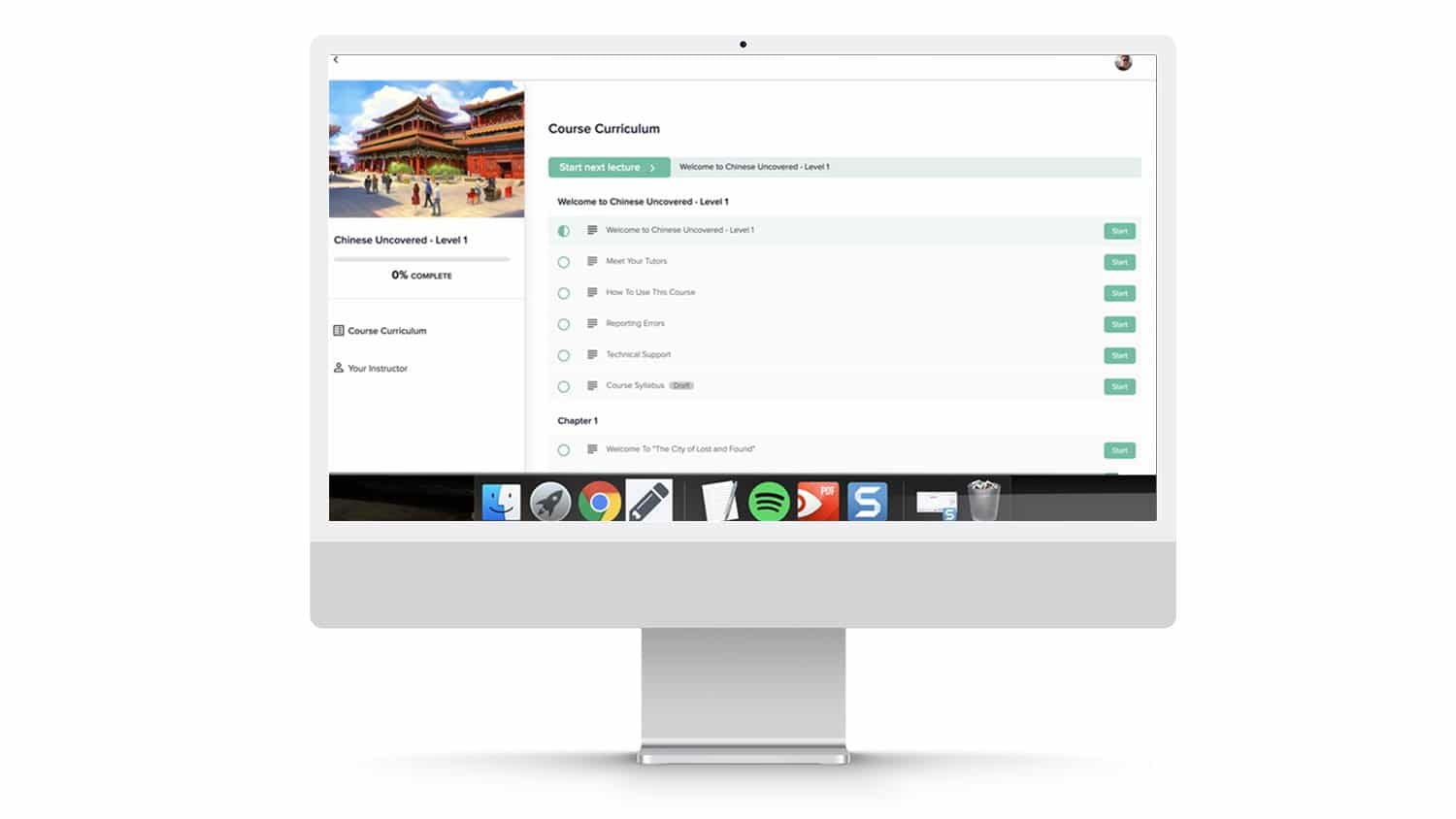 There are also some apps suitable for kids to learn Chinese.