GoEast Mandarin has taught Mandarin to thousands of adults since 2012, and since 2014 to children aged 12 and below. We're rolling out improved courses for children, including our 2021 online summer courses for kids. Time to look at some of the theories behind teaching the Chinese language to children & adults.
Children versus adults
Sometimes, adult Chinese students say 'Ah I wish I started learning Chinese earlier!' because children seem so adept at learning new languages. They can easily master a large number of vocabulary, have accurate pronunciation, and have fluency in the language. How do they do this? Is this because they go to school every day, or because young brains are really more flexible to learning a language such as Mandarin Chinese?
Does the ability to learn a foreign language such as Chinese have anything to do with age?
The answer is yes, according to a study named 'Cross-linguistic evidence for the nature of age effects in second language acquisition' done in 2010 by R. Dekeyser, Iris Alfi-Shabtay, D. Ravid. It shows in the tables beneath that as we age, our ability to learn foreign languages gradually declines a bit. (The X line here is 100, not 0, so it's not exactly mission-impossible for grown-up brains).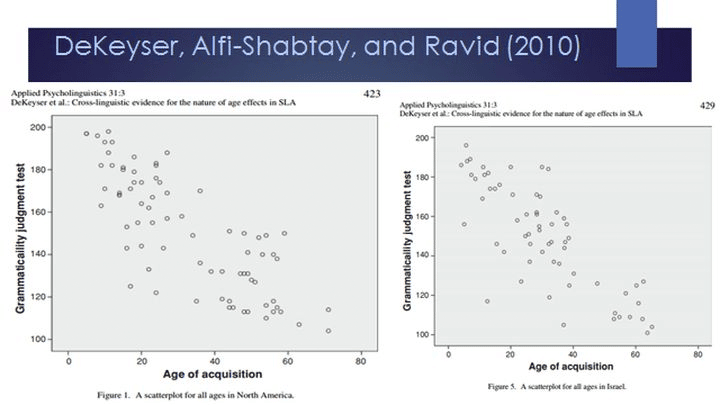 What's the best age to learn a language?
Here, studies differ. In 1967, Lenneberg coined the term 'critical period hypothesis', and said that the optimal age to learn a foreign language is around 12 or 13 years old. After this age, the ability to learn a foreign language will decline and cannot be recovered. But the study above shows the critical period is around 18 years old. Another study, from 1989 by A study by Johnson and Newport, shows that the critical period for learning a second language such as Chinese is around 7 years old.
So even though academics cannot agree on the specific age, they do agree on one thing. Children do have advantages in the process of learning a foreign language.
Another big advantage for children: the voice
It's not just that the brains of children are more adaptable to learning a foreign language, it's also their vocal cords. For children from 4 to 8 years old, they have the strongest plasticity and specialized ability to learn language, that is, the ability to correctly imitate the voice, intonation, emphasis, and language patterns ('Language and Children' Fourth Edition). This is especially advantageous for a tonal and vastly different language than Mandarin Chinese.
What is the difference between children and adults learning foreign languages?
Research suggests that children 'acquire' foreign languages, while adults need to 'learn' them. In other words, children learn foreign languages ​​more naturally, while adults rely more on rational analysis.
Children will understand the meaning of language through the specific context, and the way the teacher talks to them. They'll be able to distinguish between what they hear and what they understand, and they can easily transition between two (or more) languages to freely express themselves.
The adults are busy learning vocabulary and grammar, and then try to transfer the learned vocabulary and grammar knowledge to the context in which they want to communicate. Of course, adults' abstract thinking and ability to understand rules are stronger, and they have more advantages in learning and mastering the grammar rules.
Learning Chinese through situation and story
Children learn grammar in context and master it through use, rather than analysis. In other words, children generally pay more attention to semantics and less attention to the correctness of grammar.
Ever noticed why some adult speakers of their mother tongue speak perfect grammar, but when asked why a grammar rule is a certain way, they'll say "I don't know why the grammar is that way, it's just intuitive?". They learned that language as a child.
If you have experience in conversations in Chinese with children, you are likely to be very familiar with the following conversations:
孩子:爸爸,我想洗澡。
爸爸:好的,但你应该说我想洗一个澡。
孩子:好的,爸爸,我想洗澡。
爸爸:你应该说我想洗一个澡。
孩子:我知道,我想现在洗澡。
爸爸:……
The key part here is "一个", as in 洗一个澡, which children will tend to skip at first.
In addition, due to children's cognitive level, they are easily attracted by extreme contrasts in topics or thoughts, such as cold and hot, big and small, fast and slow.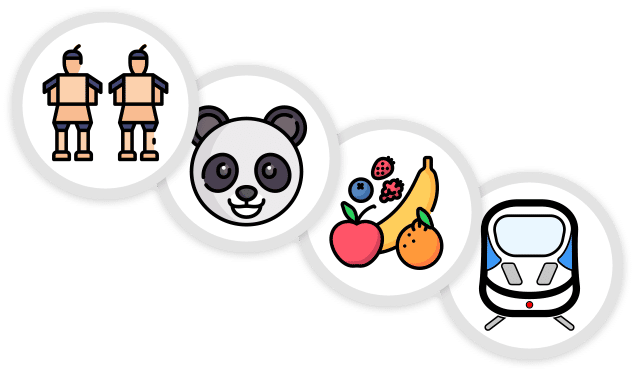 They are also very easy to enter fantasy worlds, such as the animal world or another planet. These imaginary worlds are vivid and real to children.
Therefore, GoEast's Chinese courses for children are based on context, telling a story in its own vivid world, allowing children to easily get into the story and learn the Chinese language naturally. At the same time, children also have the opportunity to play other roles, learn knowledge of various subjects, and learn how to use Chinese in real situations through learning-by-doing.
Learning Chinese for 6 to 9-year-olds
What defines this age group:
Children in this age range are eager to know how to perceive what they have learned.
They try to understand things and topics through emotional and moral classification (such as 'This is good', 'That is bad', 'This is happy', 'This is sad')
They easily create a world or story around the content
They think that other people have the same thoughts and feelings as them
Teaching method:
Taking into account the summary (and more) above, storytelling and story-creating is the most ideal way to teach Chinese to children from 6 to 9 years old.
9 to 15-year-old Chinese learners
What defines this age group:
These children are fascinated by extremes, but also by the details of reality.
They like to collect all kinds of things, for example, baseball cards or items from their favorite popstar
They have a really good memory, compared to younger children.
The storytelling should turn to the actual details, the heroes and heroines in real life, and they are eager to explore the real world
Teaching method:
These older children learn best through 'meaningful context', so we focus on meaningful social and cultural contexts. We introduce topics through content such as stories, music, sports or games, history, and modern-day celebrities.
---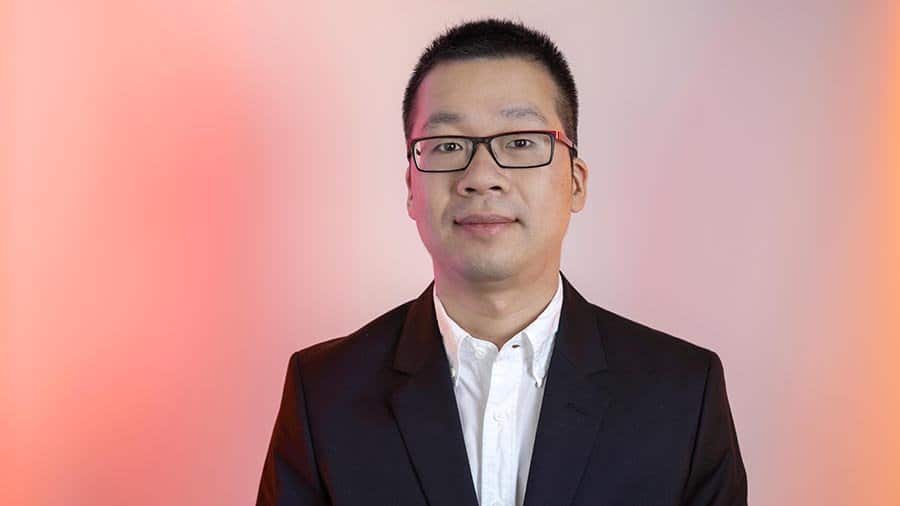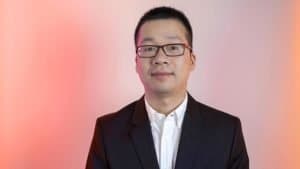 This article is written by our head of curriculum design, Michael Wang (王小麦 Wáng Xiǎomài). Michael has been teaching Chinese since 2008 and he used to work in China's largest tech-educational company as a product manager for 3 years. He's familiar with all kinds of textbooks and pedagogies for Chinese language learning. He is leading the development of our blended courses and business courses. Not only he is a great teacher and researcher, but also a good video game player.