Online you'll easily find many top Mandarin Chinese learning podcast resources, which can help you improve your Chinese language fluency.  But there are so many of them, so here we list the best of these podcasts. Many of them are free, yet some of these podcasts are paid, but trust our word that they're (for most Chinese language learners) worth the money.
A bucketload of fools
You can find this podcast on Ximalaya. 二货一箩筐 has over two hundred episodes in clear spoken Mandarin Chinese, and the sketches are really short and funny jokes. The sentences are short and you should be able to understand a lot (including the punchlines) if you're above HSK4.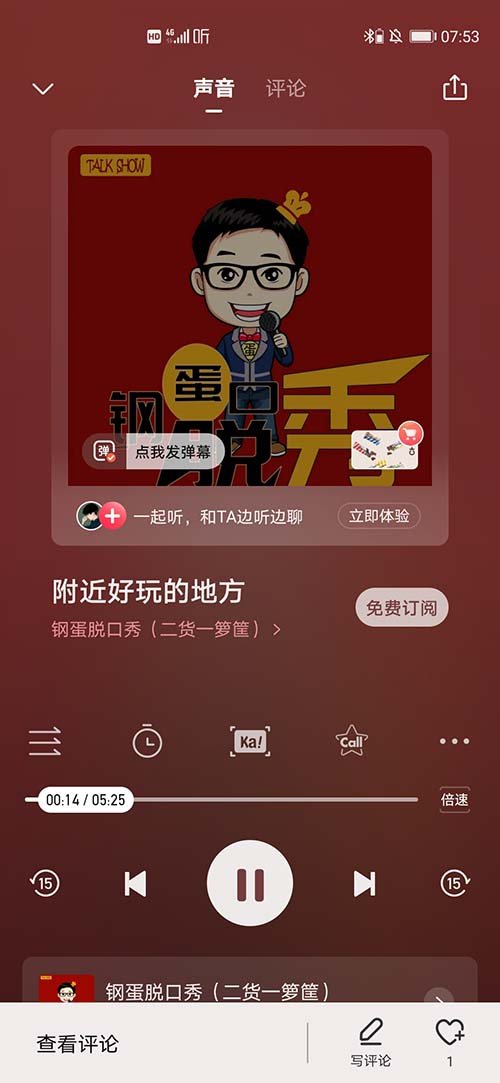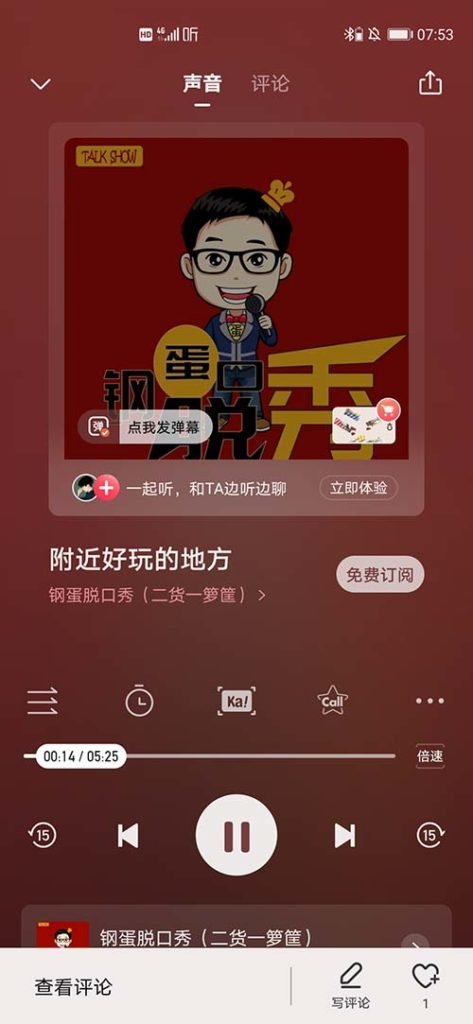 BearTalk podcast
The Chinese name for this Mandarin podcast is 狗熊有话说 (Gǒuxióng yǒu huà shuō). Many Chinese learners speak highly of this. The presenter's network name is 狗熊 (Gǒuxióng), and he is from Yunnan, a southwestern province of China. In each podcast episode, he talks about what he is interested in, and sometimes plays some of his favorite tracks.
First of all, the content is delivered by very authentic Chinese. For beginners, this is not always the easiest thing to find, but it is still pleasant due to its simple and easy-going atmosphere.
The other thing that the bear has something to say is that the bear talks about topics closely related to our daily lives: productivity, technology, and language learning. For example, he often talks about his method of learning English, which makes podcasts an excellent listening material for those of us who learn Chinese.
Let me add one more thing, I'm very happy to hear the accented Mandarin and the plain male voice. Many Mandarin learning materials and public audios are too correct. According to my experience, women often have more voices than men. Good balance of hearing different people talking.
Gou Xiong has an audio podcast, a video blog, and a WeChat channel that you can subscribe to. Link to his website.
Behind Wen Tao's Headlines
The full Chinese name of this odcast is 锵锵三人行 (qiāngqiāng sān rén xíng). Qiang Qiang is a discussion podcast on current affairs. In fact, it is mainly about TV shows. Yet the audio podcast version can also be used as Chinese listening practice materials.
I like Qiangqiang's three hosts, because it looks like a news program on the surface, but it is not included. Each podcast episode takes the form of a natural dialogue between the host Dou Wentao and the two guests.
Topics and guests include speakers from Hong Kong and Taiwan. This means you will get a variety of accents and speech styles to adjust your ears. Click here to go to their YouTube channel.
Justing podcast
This podcast — whois Chinese name is '静雅思听 (jìngyǎsītīng)' provides recordings of Chinese literature for various readers. Therefore, it is very different from the podcast with Qiangqiang. Mandarin is usually very standard and rehearsed, with a more playing feel.
Since the content is more of literary works, the 静雅思听 podcast uses a rich vocabulary and is more diversified in style and sentence structure. In my opinion, this is a good supplement to the podcasts of Qiangqiang.
The content does not evade deeper issues and is usually really appealing. That being said, we also went into some extremely long and not particularly interesting text readings, from which we zoned out a bit…
For 静雅思听, the only thing we don't like is that they spread exaggerated or overly joyous advertisements in their reading. This tends to destroy any atmosphere that the reading has established in the first few minutes. Again, these Chinese podcasts are free, so can't complain! And there are paid versions if advertisements catch your attention. Link.
BBC News Blog in Chinese
The Chinese name is 新闻博客 (BBC xīnwén bókè). We're not massive-massive fans of BBC News podcasts, but at the same time we think it's important to get used to this Chinese format and style of speaking Mandarin.
As you would like to see from the news program, it is quite fast and very formal. They did get a lot of contributions from various speakers and experts, and they added some diversity to the mix.
Aspects we do like about the Chinese version of the BBC News blog is that it's fast and relevant, and the episodes don't last too long. Link to the Chinese podcast from the BBC.
Eight-minute Open book
This Chinese podcast, named '开卷八分钟 (kāijuàn bā fēnzhōng)' is another top Chinese podcast. Unfortunately, they stopped producing new content in December 2014, but there is a backlog of past podcast episodes to keep you going.
Like Qiang Qiang's trio of hosts, this is actually a TV program, but you can just enjoy the audio alone as well.  As you might guess from the title, the 'Eight-minute Open book' consists of an eight-minute plot in which the host reviews and summarizes a book. The reason we like this a lot is because you have heard potential Mandarin Chinese reading materials while improving Chinese listening.
Since the show is discontinued it can be hard to find episodes, but you'll find plenty of podcasts / videos on their YouTube channel. Link.