When you give directions, do you use left, right, front, back, or do you use the directions of the compass: North, South, East West? In China, people from the South usually tell you that the restaurant is to the left, right, front, or back while people from the North will guide you by the compass directions. So before you travel to Northern China, brush up on your sense of direction!
Position directions in Chinese
Left, right, inside or outside, above or below, these directions in Chinese follow the same logic as in the English language.
Example sentences:
我的钥匙在盒子里面 (Wǒ de yàoshi zài hézi lǐmiàn) My keys are inside the box
我站在盒子的左边 (Wǒ zhàn zài hézi de zuǒbiān) I'm standing left to the box
猫在盒子后面 (Māo zài hézi hòumiàn) The cat is behind the box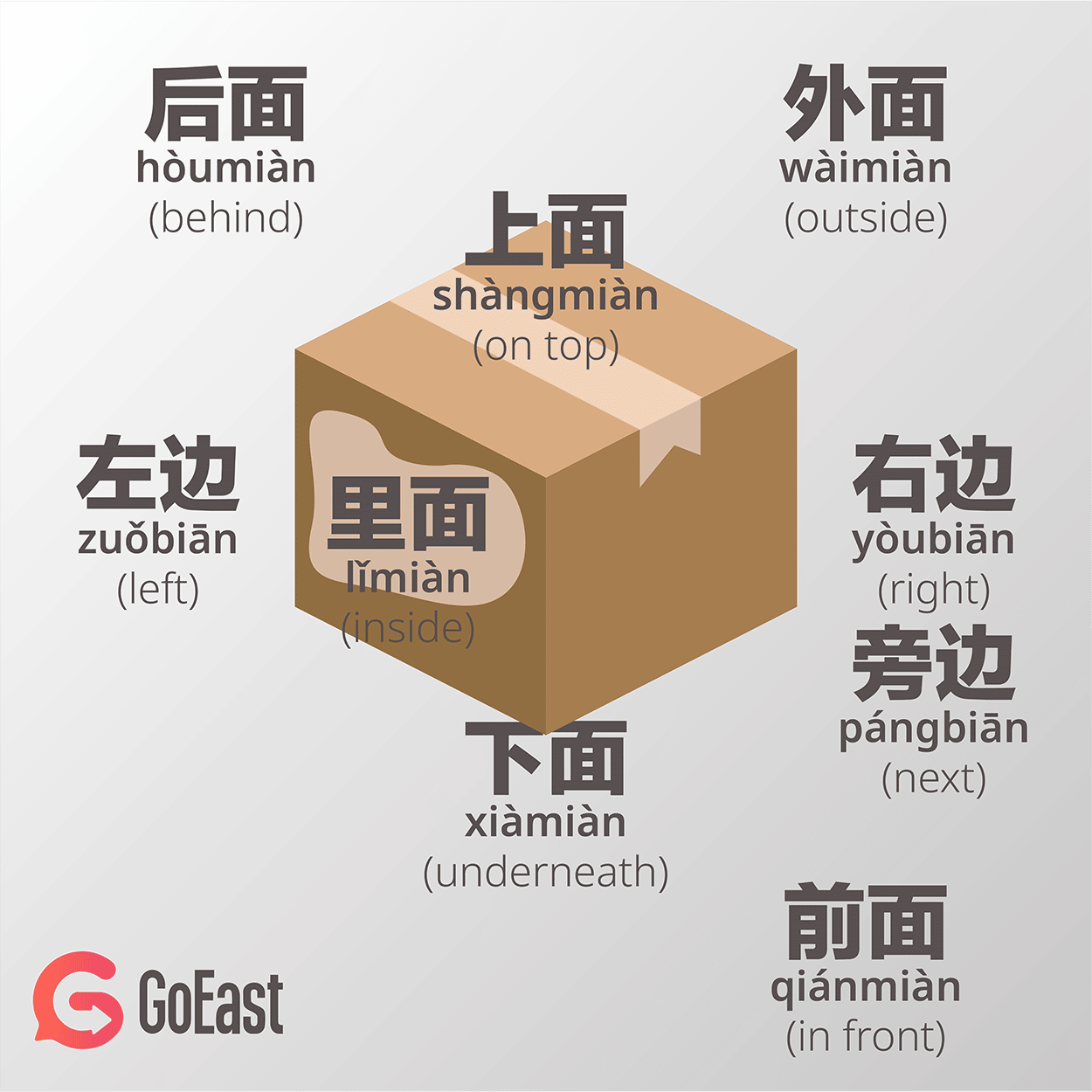 Compass directions in Chinese
Note that in English we usually say the compass directions starting with North (North, South, East, West) or in a circle (North, East, South, West) while in Chinese they're said in this order:
东 dōng East
西 xī West
南 nán South
北 běi North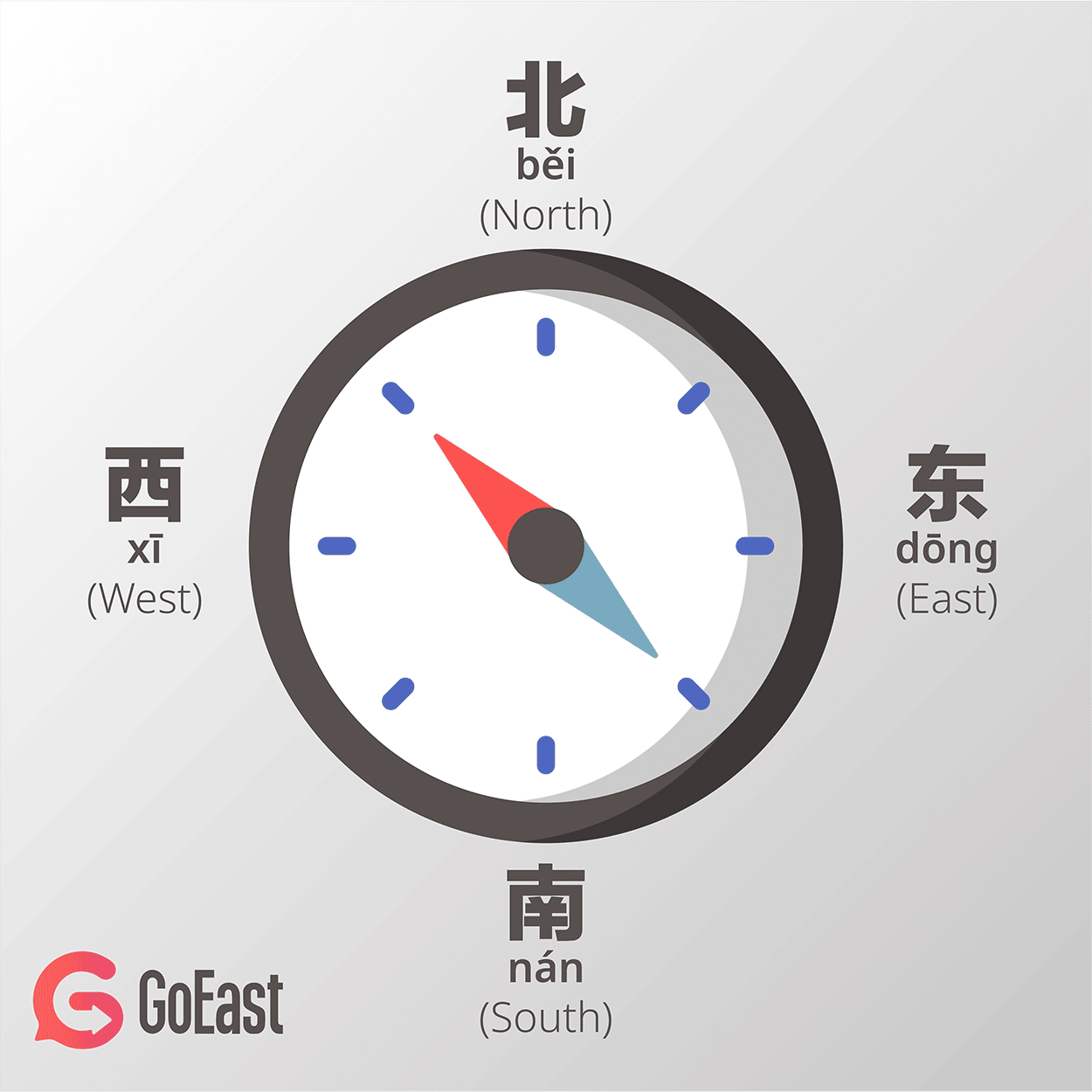 Also, in English we say Northeast and Southwest but in Chinese, East and West are most important so they say dōng běi 东北 or xīnán 西南.
Talking about directions in Chinese
There's also a difference in the way people tell you to turn: Southerners use the word guǎi拐 while Northerners use the word zhuǎn 转. In Beijing, someone will tell you to turn right up ahead using zhuǎn 转: 前面左转 (qiánmiàn zuǒ zhuǎn). In Guangzhou, someone will tell you to turn right up ahead using guǎi拐: 前面左拐 (qiánmiàn zuǒ guǎi).
Shanghai is considered as Southern China so people will use guǎi拐 but drivers will change another part of the directions. Instead of using left and right, they will say "big turn" or "small turn". Can you guess which one is left and which one is right? Since a left turn in a car is across oncoming traffic, it's a "big turn" 大拐 (dà guǎi) and a right turn can be done on a red light so it's a "small turn" 小拐 (xiǎo guǎi).
And since Chinese doesn't have letters, the phrase "u-turn" doesn't exist. Instead, the phrase is to turn your head: 掉头 (diàotóu). Want to learn more, or how to ask for directions to for instance the Starbucks in Chinese? Here's our YouTube video from our HSK1 Chinese course to help you with that:
Up & below week?
As you'll see, next & last also use "directions" but work differently. Here's a video to help you: