Yoyo Chinese is the largest online Chinese learning platform, having taught Chinese to over 500,000 students worldwide! With 1,000+ short video lessons that are structured into courses with a curriculum that's easy to follow. Created by real Chinese language learning experts who understand what it really takes to learn Chinese, it makes learning much less daunting and more fun! Read our full Yoyo Chinese review below.
Click here to sign-up, and apply "GOEAST10″ as discount code for 10% off on checkout.
Course outline
Yoyo Chinese is a great option for anyone who wants to learn Chinese, whether they're just starting or already at HSK4. The core of Yoyo Chinese is in the video lessons, hosted by Yangyang – no, not Yoyo – and combined with many learning tools such as flashcards and quizzes.
There are currently six courses. Three conversational:
Intermediate conversational (comparable to HSK3)
And three Chinese Hanzi character courses:
Chinese character course 1
Chinese character course 2
Chinese character reader course (helping you not just learn characters but full sentences)

They're all self-learning, requiring you to follow the path of pre-recorded video lessons and quizzes. You'll need to find motivation or discipline yourself to go through the content, but Yangyang's teaching is super engaging and clear, which helps a lot.
(Because it's self-learning it's very affordable (more on that later), but this also means you yourself will have to create an environment in which you get to speak Chinese, either to friends or a Chinese teacher.)
Getting started
Lesson 1 is named "Chinese Is Easier Than You Think". It feels like you're setting out on an adventure, like the start of Harry Potter or Pokémon — but come to think of it, that's exactly what learning Mandarin is like!
The first words we learn are "我爱你 wǒ ài nǐ" — used to show that Chinese grammar & sentence structure are rather similar to English (I love you). The following units are about learning pinyin and tones – the building blocks of the Chinese language – and basic words and sentences similar to HSK1; covering numbers, how to introduce yourself, and how to ask for food or water.
All along the way you are learning new vocabulary. In the lesson about "I want" you learn how to order several types of food such as hamburgers and chocolate:
我要巧克力
wǒ yào qiǎo kè lì
I want chocolate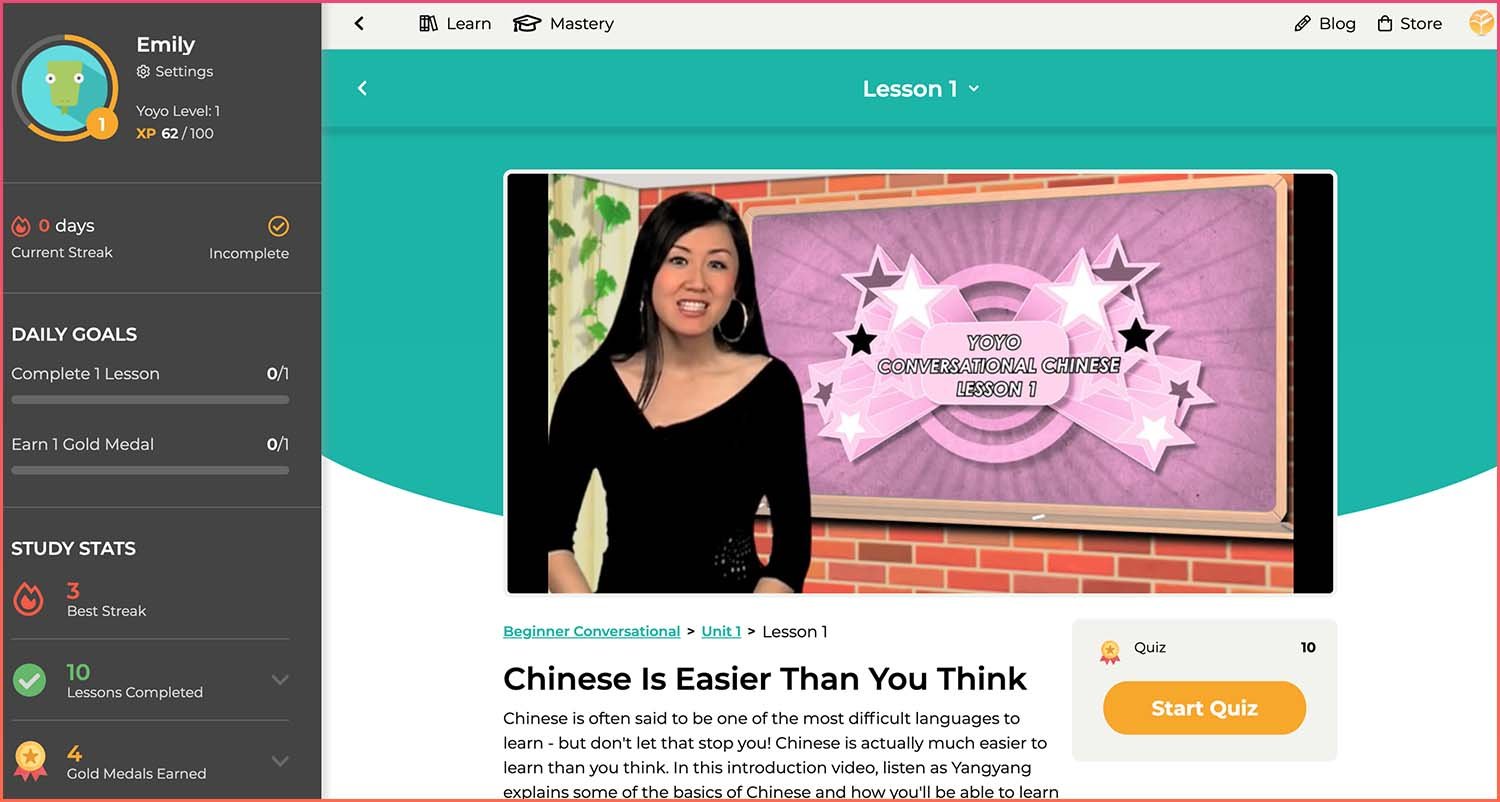 Yangyang's pronunciation is very clear and the tones are easily distinguishable. Even if real Chinese people do not speak this clear, it helps beginners to learn the difference between 抽 chōu (to slap), 丑 chǒu (ugly) and 臭 chòu (stinky). Each lesson comes with a printable/downloadable vocab list of words that the lesson covered and interactive flashcards — giving you everything you need to master them. You can also always find these flashcards in the 'Mastery' section. Their flashcard tool even uses a spaced repetition system (SRS) to make memorizing new vocab more effective and efficient.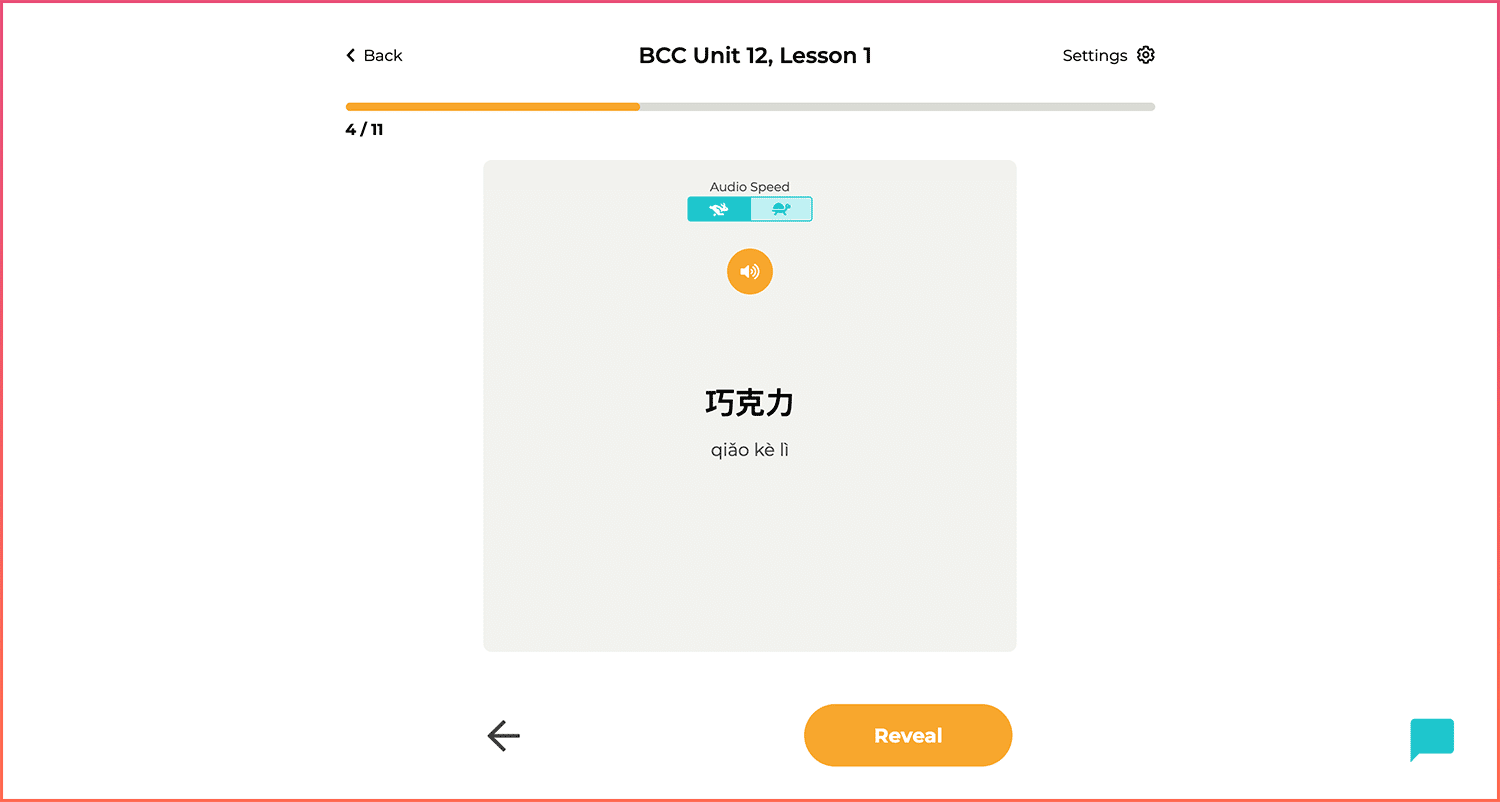 After completing the Beginner Conversational Course you should be well prepared to travel in China, find your way around, and make small talk with native speakers. This includes:
Giving directions to a taxi driver
Talking to Chinese people about your hobbies, work or education
Ordering drinks and food, and asking how they taste (e.g. "Is it spicy?")
Making statements about people or something's physical appearance (e.g. big/small, pretty/ugly, colours, bigger than/smaller than/as big as)
Talking about past or future experiences or predictions
Having a really good fundamental understanding of the Chinese language; Pinyin, tones, sentence structure, grammar, and core verbs
Yoyo Chinese separates its conversational and character courses, so that you can choose whether you want to just learn to speak Chinese or if you also want to learn how to read and write it as well. If you do want to learn written Chinese, their Chinese Characters I Course can be taken alongside or after the Beginner Conversational Course. In 24 units, the most common 300 characters are taught using a building-block approach to help you to memorize them better. They roughly correspond to HSK1 & HSK2.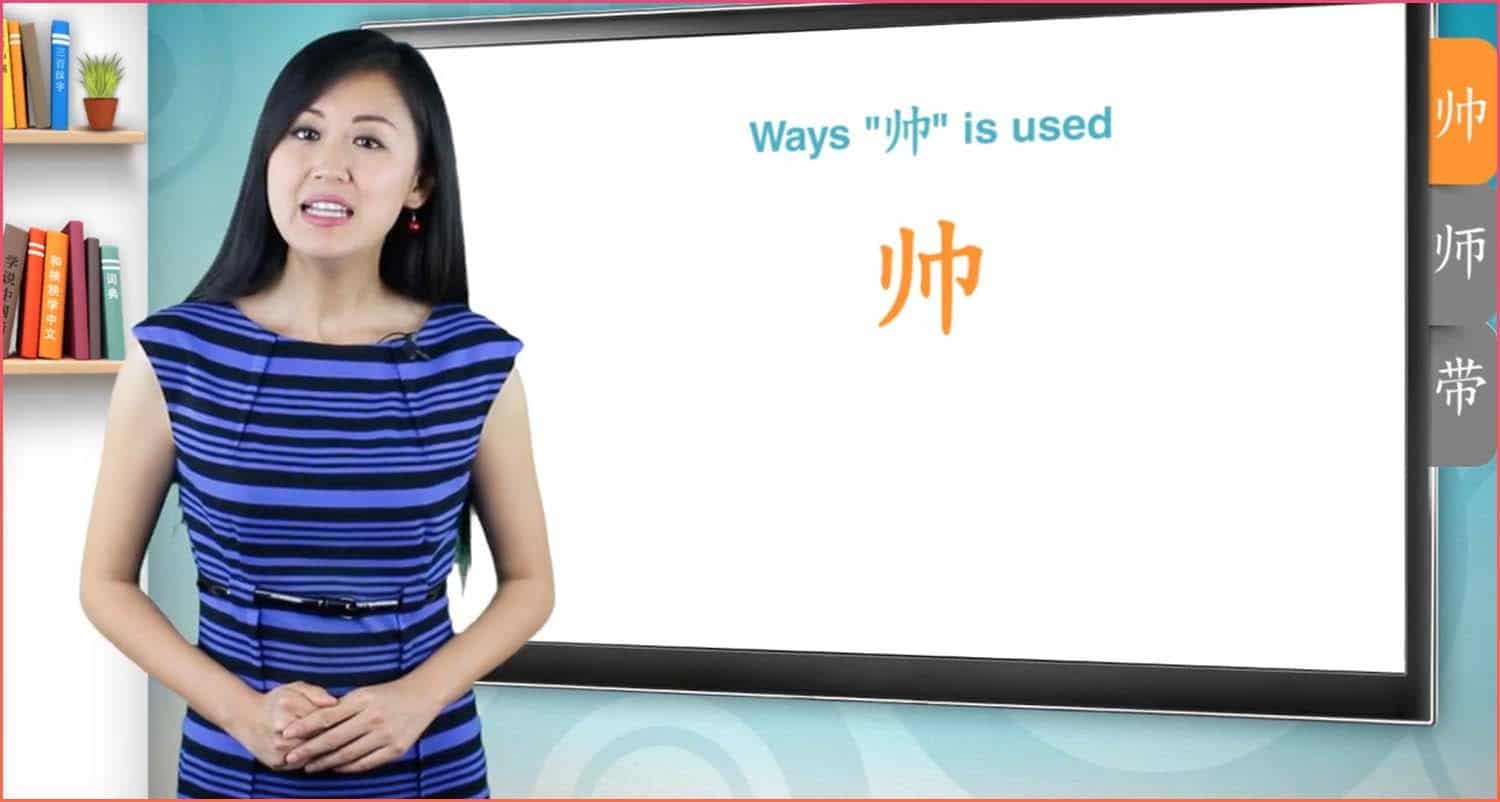 Elementary & intermediate
For HSK3 or HSK4 students, there are the following courses:
Intermediate Conversational
Chinese Characters II
Upper Intermediate Conversational
Here, HSK3 and HSK4 vocabulary is introduced as well as more advanced hanzi, grammar and conversational skills. The length of the videos also increases, from about 4 minutes to 6 or even 10+ minutes.
Example topics from Intermediate Conversional course:
Discussion holidays
The difference between Western and Chinese medicine
Taxi to the airport
Your favourite/least favourite kind of people
Post graduation plans
Your favourite season
We get to talk about more abstract topics, especially in the Upper Intermediate course. Example topics:
Meaning of Life
Regional Differences
Hardship and success
Beauty standards
Other topics are repeated, like ordering the bill, but now with more detail.
The Upper Intermediate Course is partly taught in Chinese, but don't worry: there are English subtitles.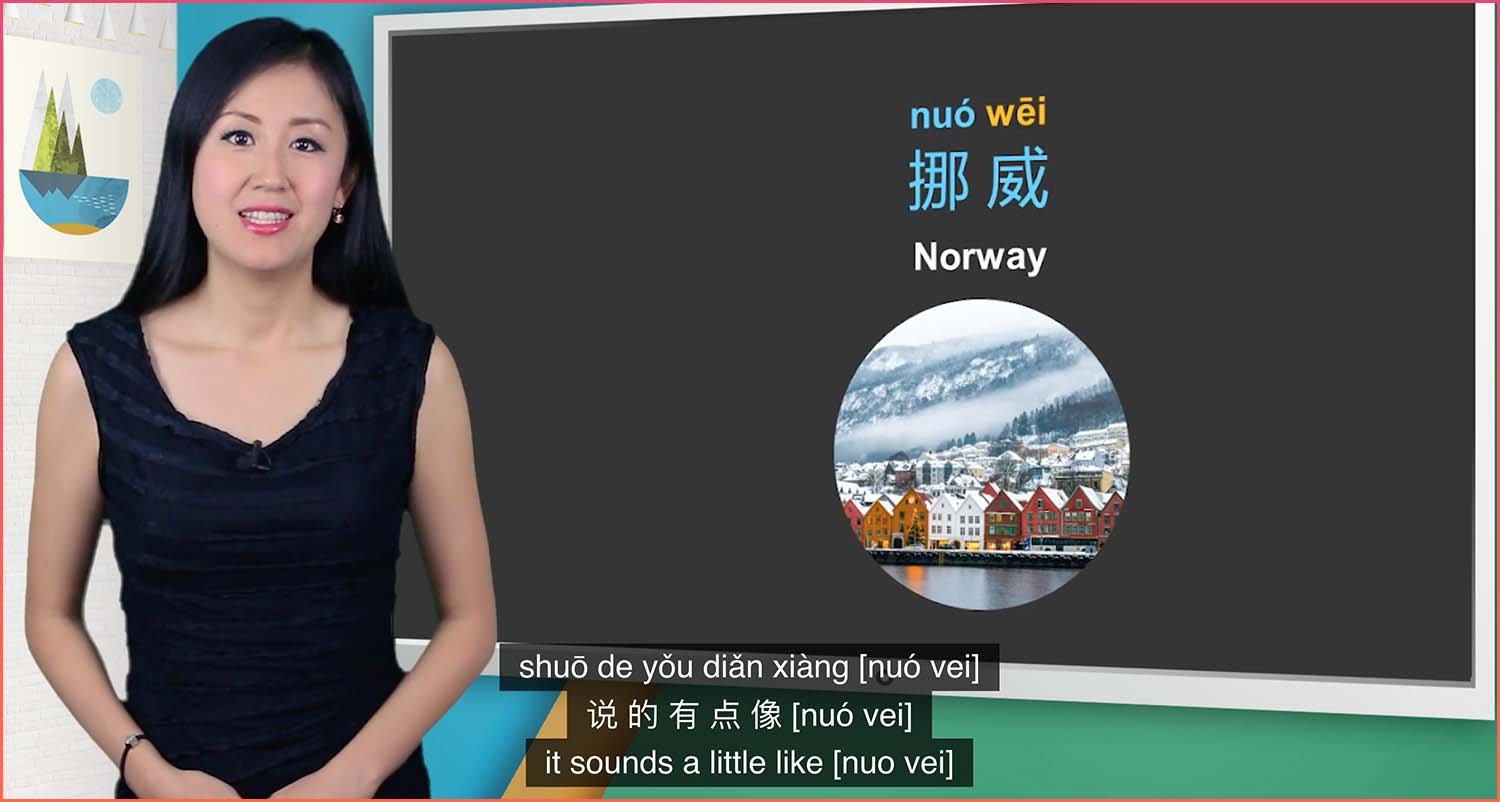 Even if you finished HSK4 it's worth it to purchase the 48 units of Yoyo Chinese's highest level course, because:
The lesson quality is really, really good
There are still loads of modules that are not covered by HSK
Many intermediate students may already recognize the vocabulary, but when they speak they may still be stuck using mostly words from HSK1 or HSK2
It's self-learning, so you can cover all these lessons at your own pace while learning at GoEast Mandarin
There are also conversations in greater numbers and duration, followed by a more typical whiteboard lesson from Yangyang.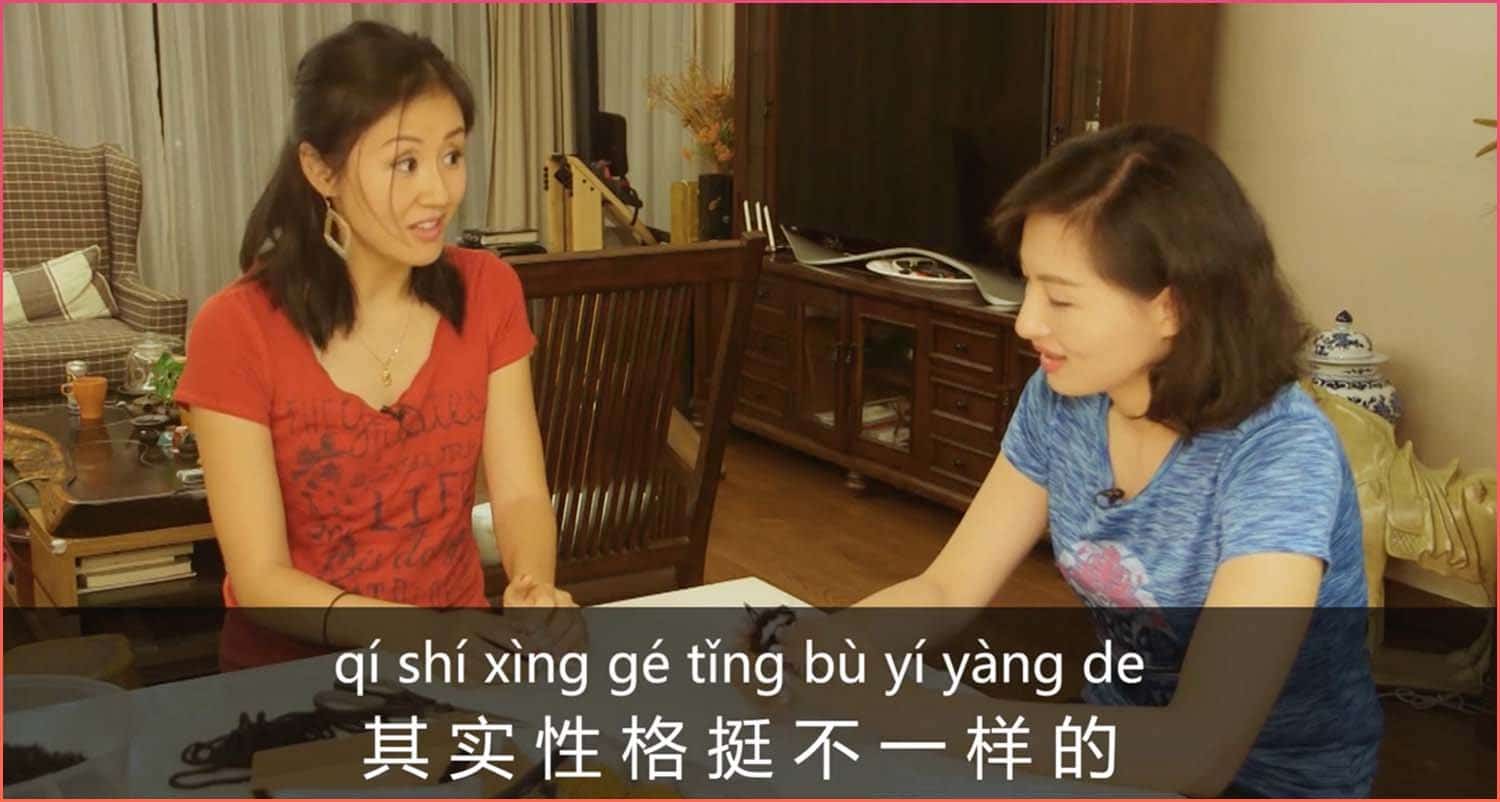 Final thoughts
Yoyo Chinese does have a gamified profile where you can see your daily streak, your XP level and set an avatar. A more useful asset is its 'Mastery' section, where you can find over 10,000 flashcards of words and phrases from the lessons in 'Learn' and utilize their spaced repetition system (SRS) to maximize your memorization.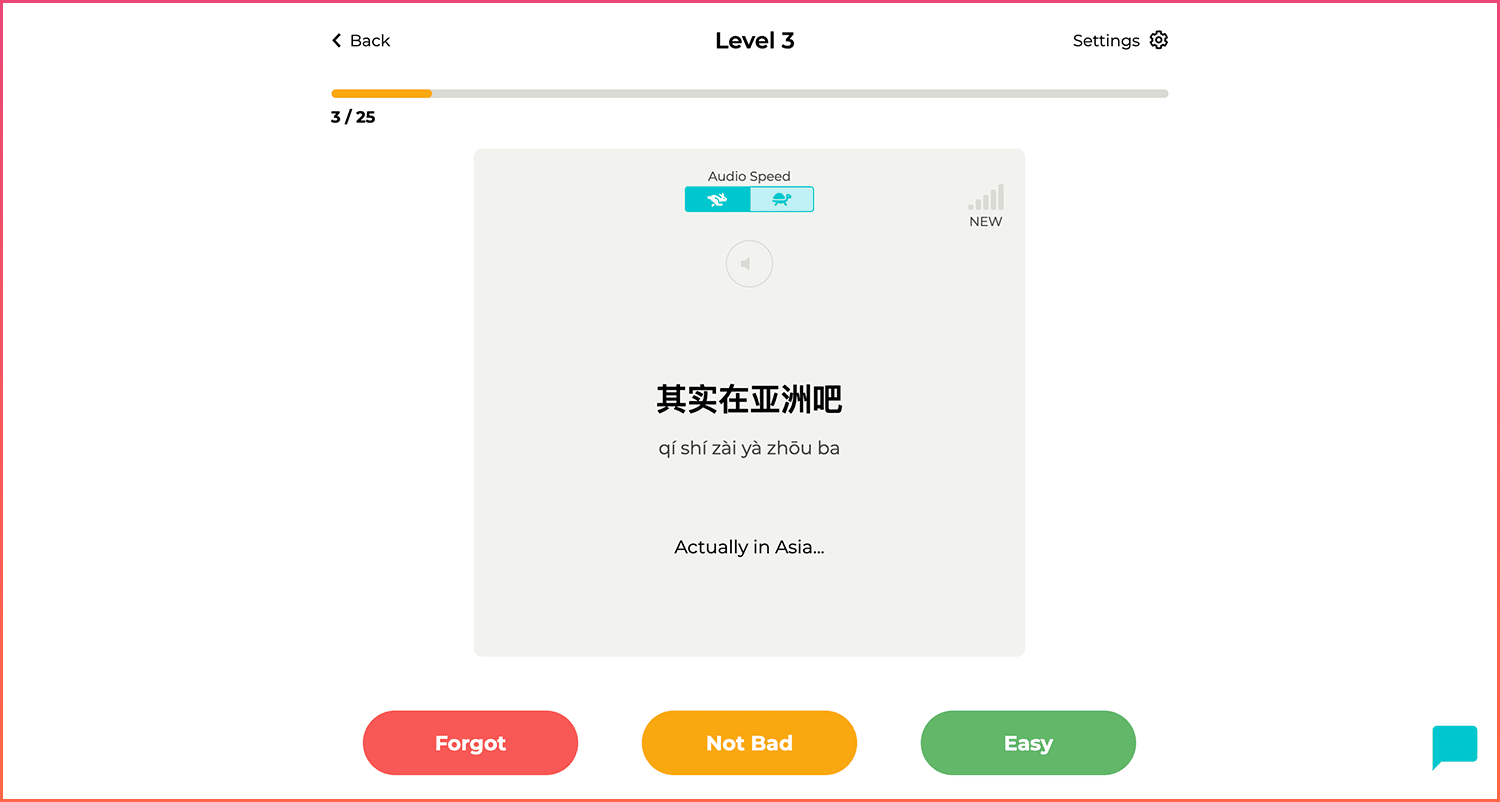 These features are all nice, but what really sets Yoyo Chinese apart are the high-quality recorded video lessons. There are other self-learning platforms out there, but nothing as refined and comprehensive as Yoyo Chinese, and nothing as encouraging and stimulating. Learning with Yoyo Chinese makes you happy you are a person who is learning Mandarin. Because it's self-learning, it's very affordable. But this also means you yourself will have to create an environment in which you get to practice speaking Chinese, either to friends or a Chinese teacher.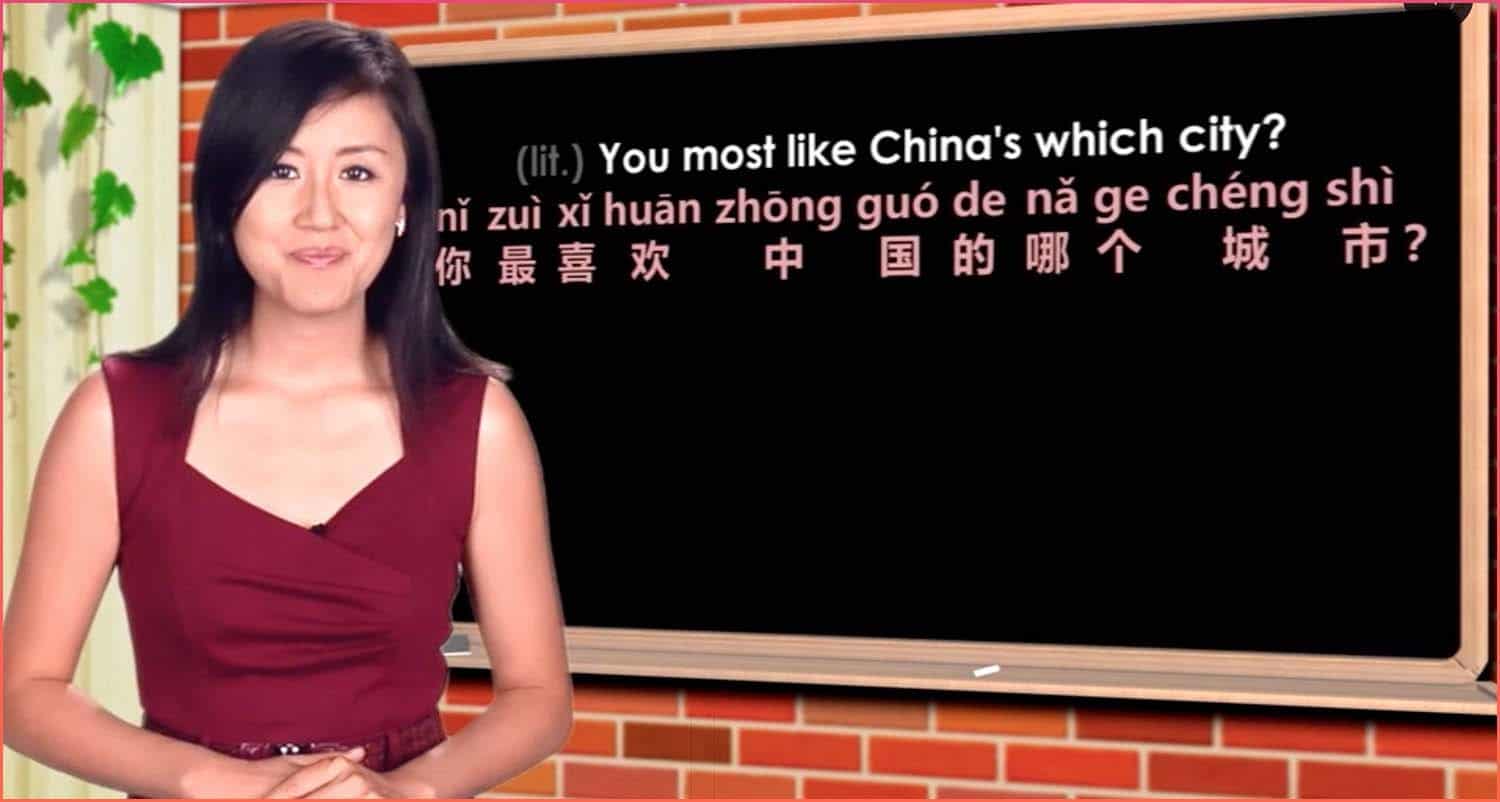 You can learn on a monthly subscription, or buy the whole bundle lifetime for €299. And if you use the coupon code "GOEAST10″ as discount code, you'll get a 10% discount on that.