Dear GoEast Mandarin students and friends, thank you so much for celebrating our 8th anniversary together with us! Here's a small recap of yesterday night with 50 of you at our online party.
Video of our Chinese students & teachers
Flying kites, learning Mandarin, loving cats, and changing lives. See it all with Hanzi, Pinyin & English subtitles in ~11 minutes:
No VPN? View the video on Tencent video.
Thanks all of our teachers, students, partners, and friends, who have been part of these 8 years of teaching and learning. And thank you for submitting your videos, Daniel, Edsko, Alex, Kleber, Tarcisio, Kisara, Germano, Nune, Hannah (& Oscar), Ido, Yanfeng, Sabina, JJ, Sarah & Luke, Winona, Dani, Lily, Emily (& Chili), Tony, Jaap, Lynn, Jane Wu, Jane Luo, Stella, Clytie, Maria, Rex, Morris, Lia, Ellie & Michael!
Our online event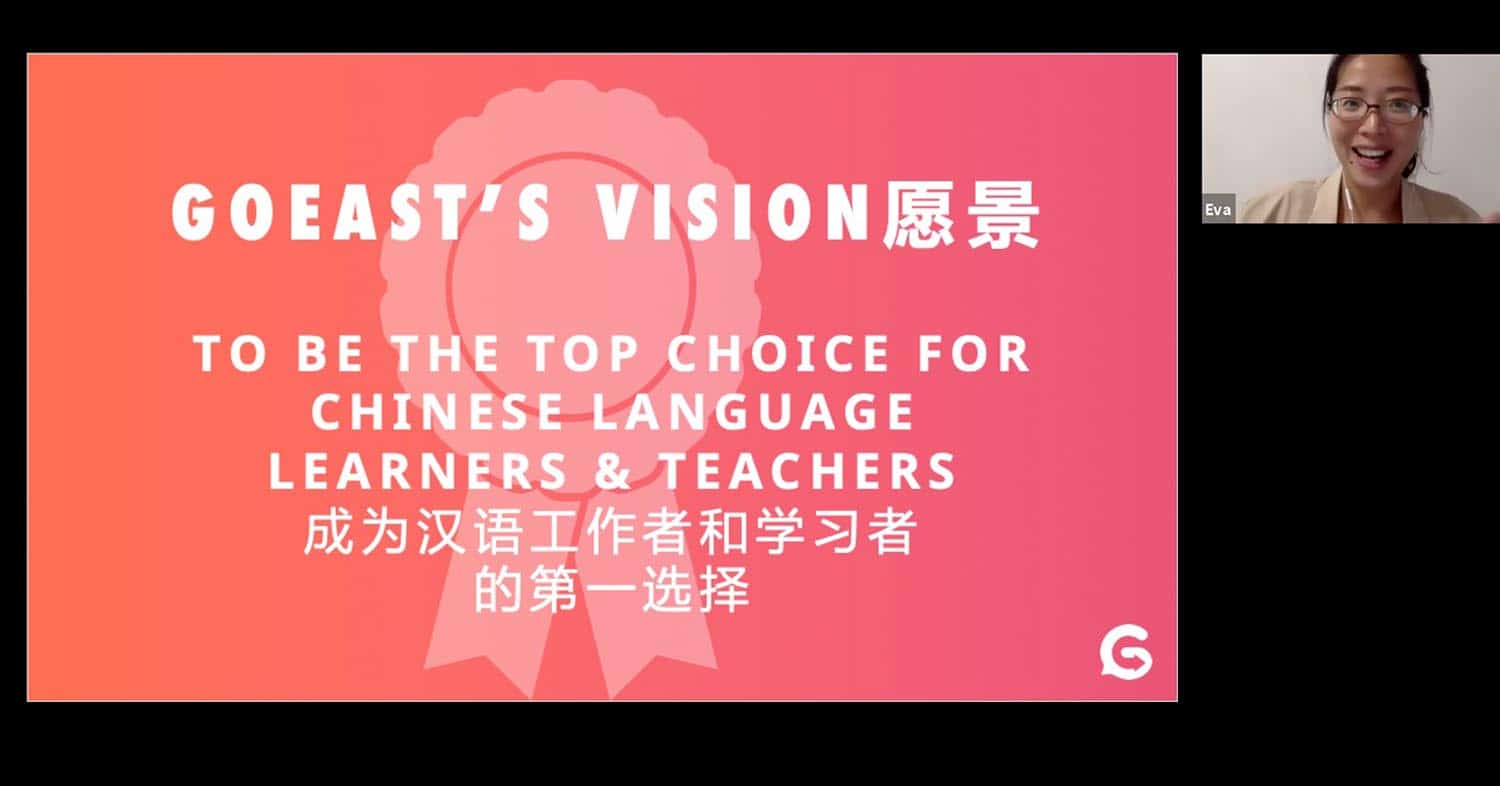 Eva opens with: "GoEast started 8 years ago in Shanghai Yangpu. 3 years ago the online campus was added, and 2 years ago the Xuhui one. We have teachers in different timezones, and the school faculty is more structured than ever. This is the key reason why our students and teachers have put GoEast as their top choice. It echoes with our vision, to be the top choice for language learners and teachers."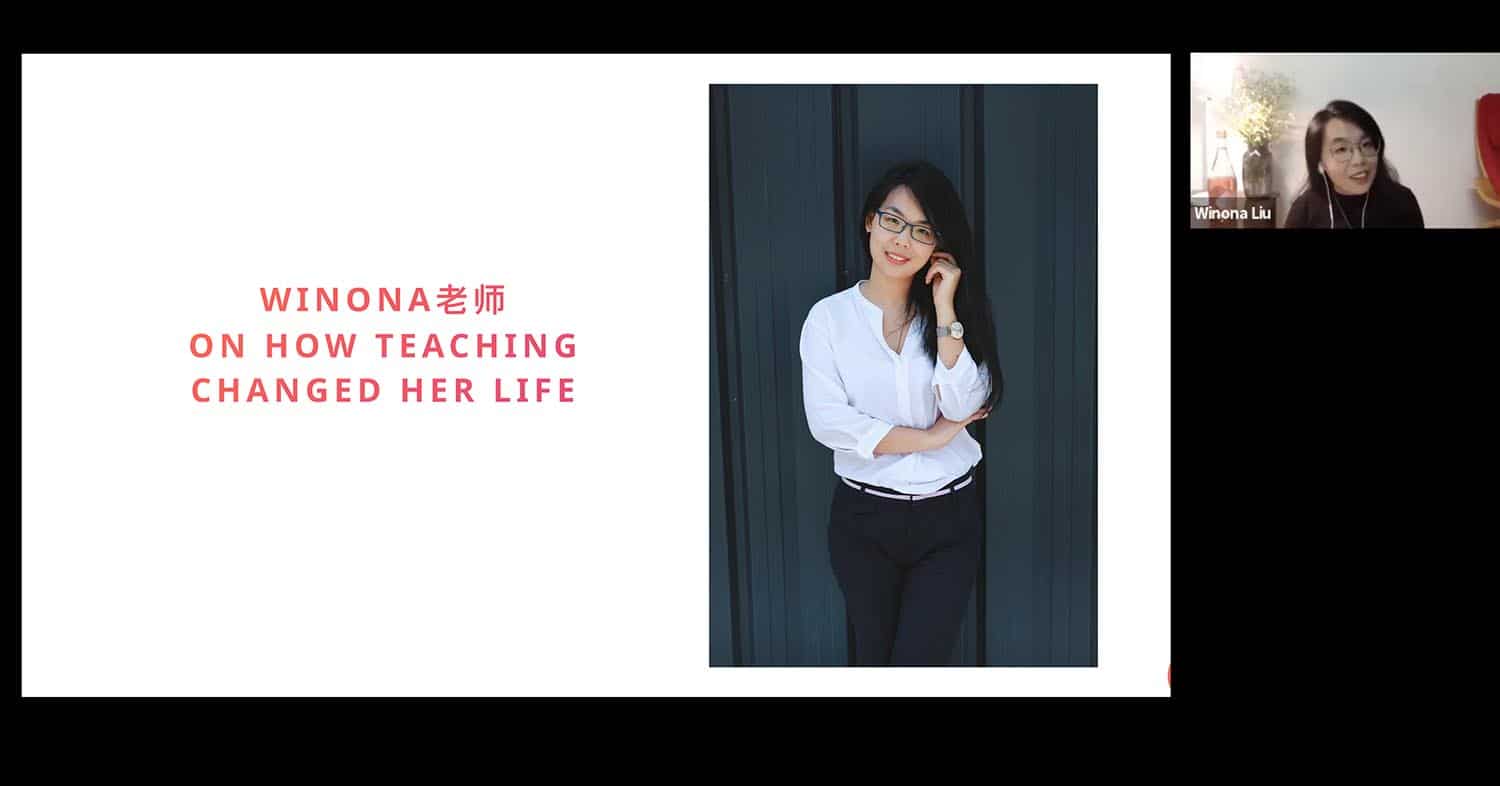 Winona老师: "I never feel bored in Chinese class, even if I teach the same content. Because every student will bring me new ideas, new stories. Sometimes my students become my teachers."
Karolina from PISA: "Happy birthday GoEast. I would like to say that PISA is happy with such a reliable partner. GoEast is very innovative and creative. You have your own vision, attitude for understanding. And I would say, when we propose interesting ideas, for collaboration, every time GoEast supports us. And we already organized many amazing projects. Hopefully, we'll have lot more in the future."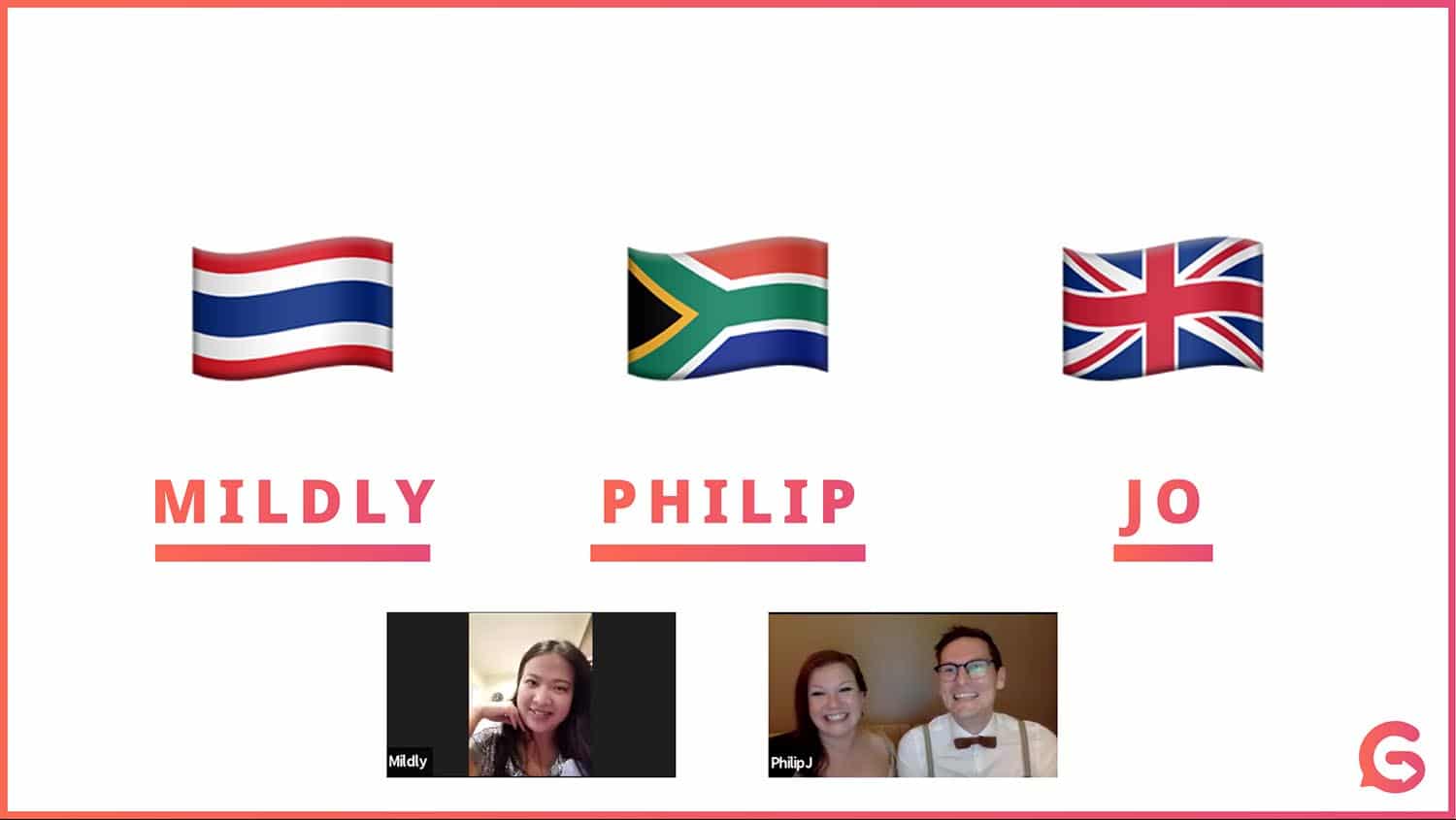 Student Mildly: "Four years ago I moved to Shanghai and found GoEast by accident. From that moment, it's like I won the lottery. I didn't expect to find such a nice school and community to get in. It's not just classes, but also the friendships that come with it. For me, 80% of my experiences in Shanghai is attached to GoEast because you have activities and I found so many friends. And I went from zero to HSK5, and I got the job I dreamed of because of the Chinese you've given me."
Students Jo & Philip:
"你好,同学们好,朋友们好,晚上好!! 我们是HSK1的学生!我们的中文不好。但是我们不想我们老师很生气。我们常常说:我喜欢狐狸. Nǐ hǎo, tóngxuémen hǎo, péngyǒumen hǎo, wǎnshàng hǎo!! Wǒmen shì HSK1 de xuéshēng! Wǒmen de zhōngwén bù hǎo. Dànshì wǒmen bùxiǎng wǒmen lǎoshī hěn shēngqì. Wǒmen chángcháng shuō: Wǒ xǐhuān húlí.
We have amazing classmates, because they go along with our craziness. Our teacher too. We were discussing pets and we ended up with a list of 30 animals. We're a bit the naughty kids of the class. But the things we've learned from GoEast, we genuinely use every single day. Things like "他不是我的男朋友Tā bùshì wǒ de nán péngyǒu!"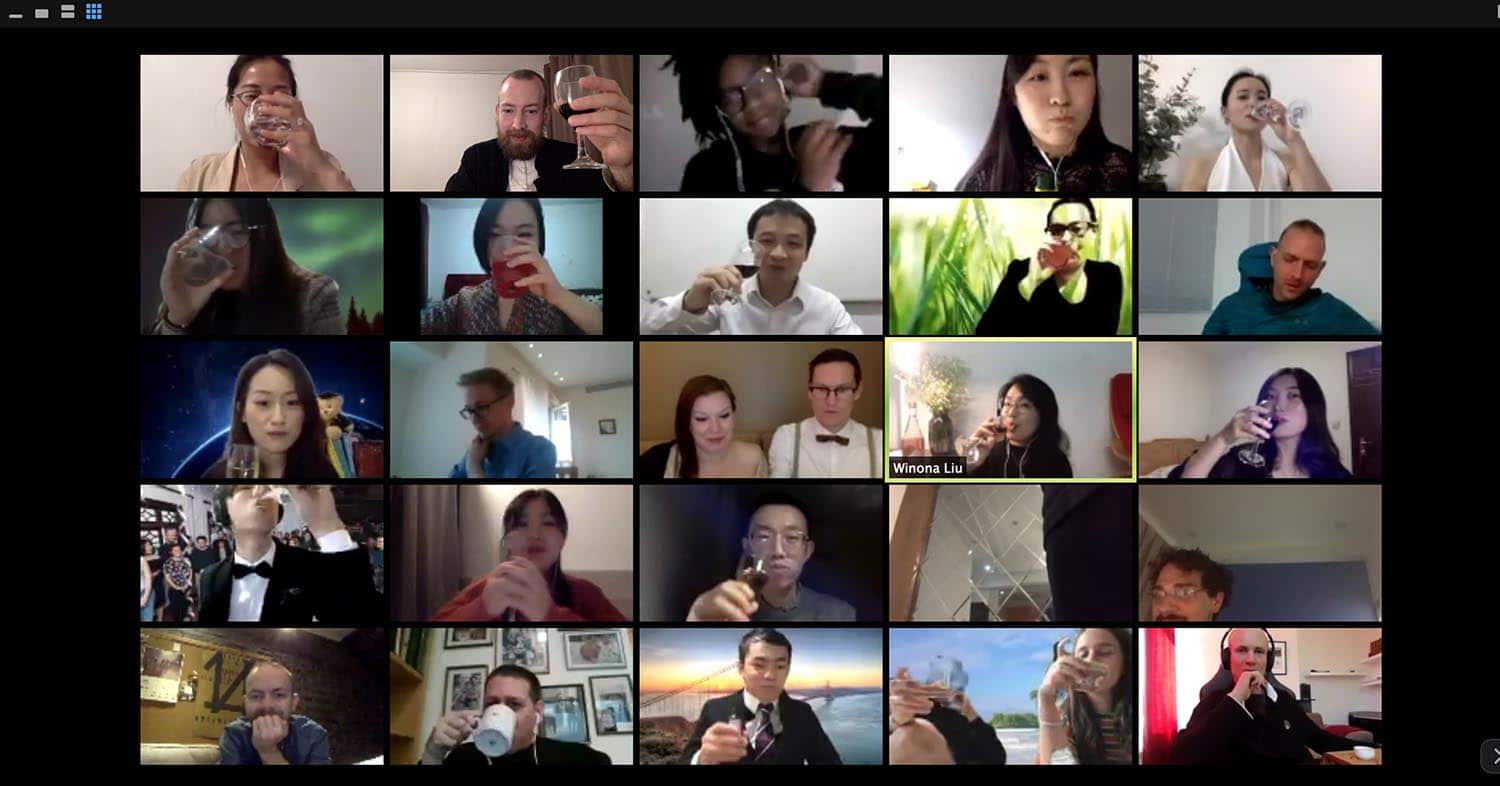 And of course, the toast to teaching Mandarin to such amazing students. The screen couldn't even show how many people joined!
Thanks again for being part of GoEast and we look forward to our 9th anniversary already!