All you need to know to pronounce like a pro. Here's GoEast Mandarin taking you through the Chinese language pronunciation: Pinyon, tones, initials, finals & accents, and even some tongue-twisters at the end.  Scroll down for the video.
Chinese language accents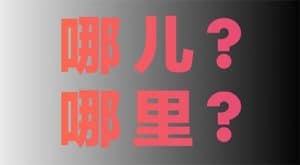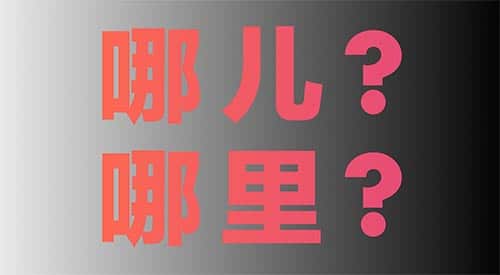 If you've been an English teacher in China, especially in mainland China, then you will know that Chinese students are crazy about the English accent. They'll try very hard to lose their Chinese accent.
In Chinese language there are also accents. The most important ones are the northern and southern. 哪儿 (north China) and 哪里 (south China). Sometimes in Beijing, the local people cannot understand you without 儿. In the south, people can usually understand the northern accent, but they themselves use 哪里.
Some other local dialects are notoriously hard to understand. Close to Shanghai, for instance, Sūzhōu-huà is difficult to pick up for Mandarin learners (as is Shànghǎi-huà).
Initials in Chinese
We have 21 initials in the Chinese language. Some people say we have 23 initials, because they also count i and ou, but they are actually finals. The initials of Chinese are: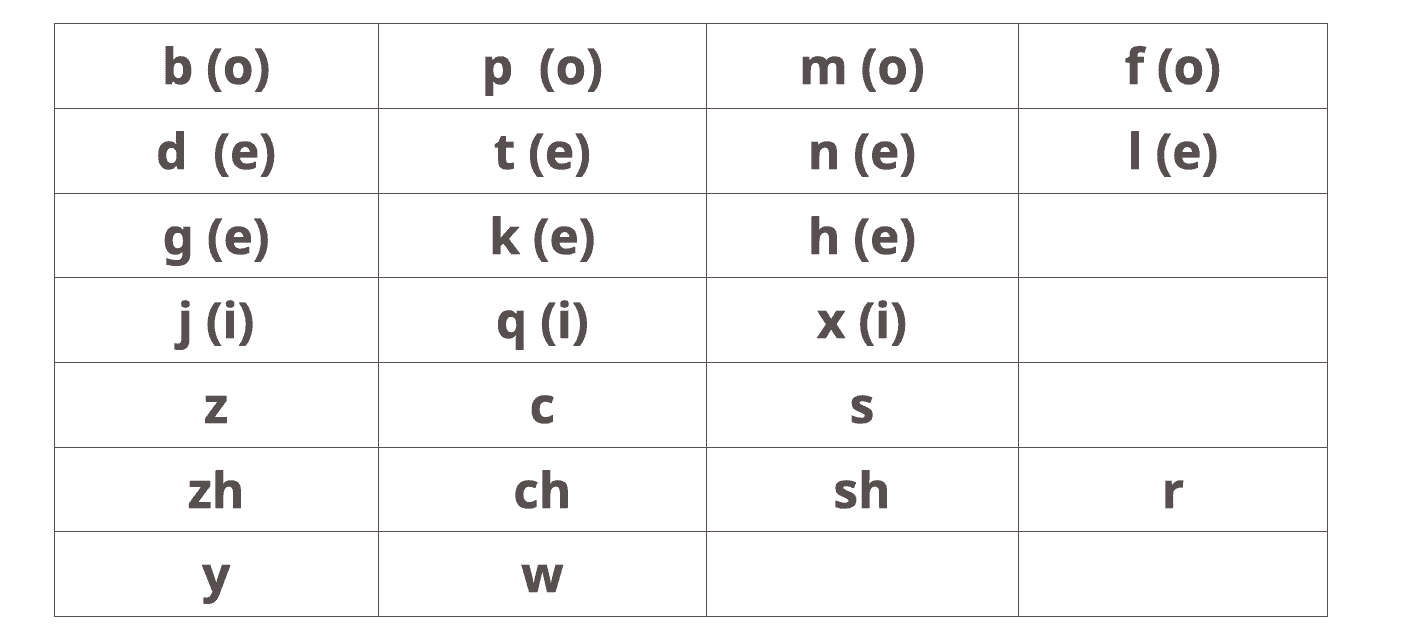 Here's a useful guide on how to pronounce these initials. The first two columns there's blockage of air or no blockage (aspirated versus unaspirated). You can use a tissue (as shown in the video) to test yourself: if it moves for the blockage column, your Chinese pronunciation is right!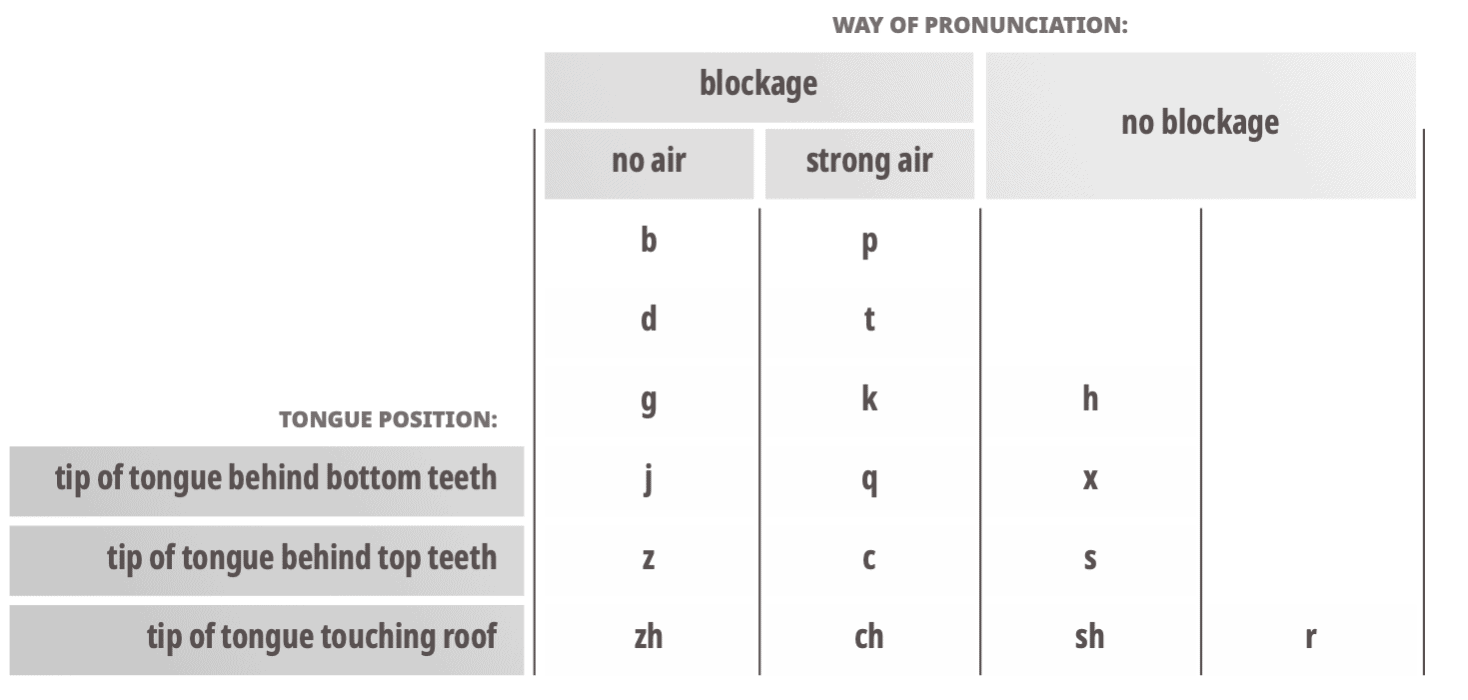 Chinese finals
The 6 basic ones are a o e i u ü, and from that we can make more finals. It's also very important to remember this order. Because when we mark the tone above the letter, we follow this order. First a, then o, then e, then i, then u, and lastly ü. Here we have also the mouth position for each other of each final: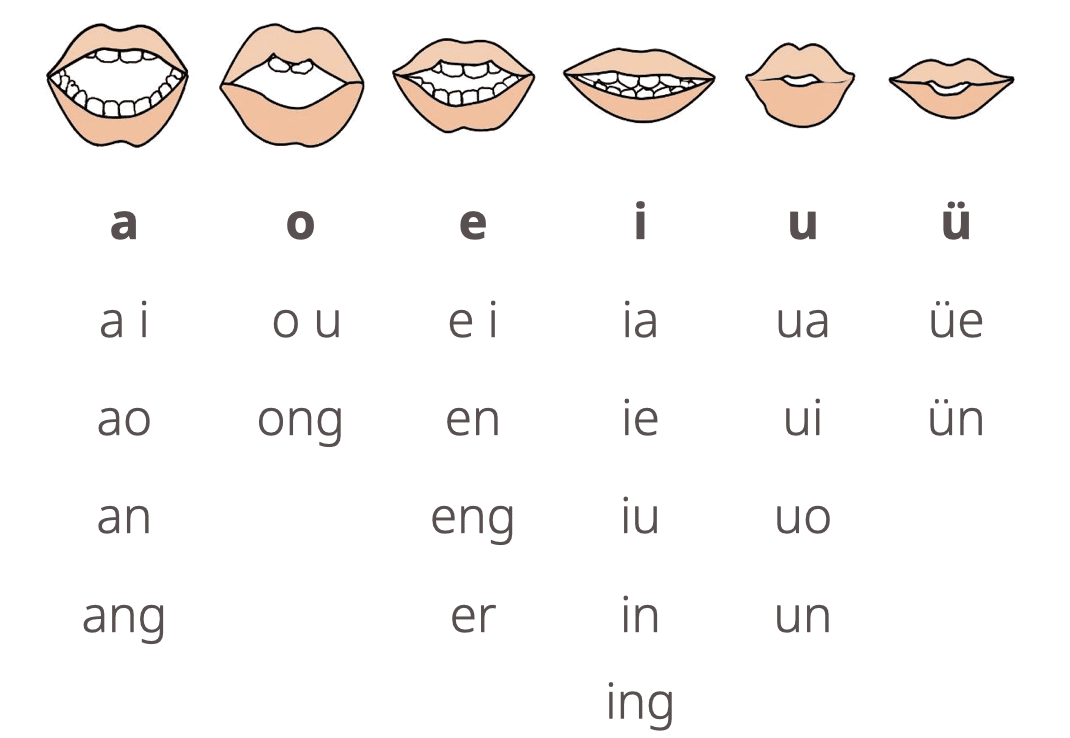 Pronouncing finals & initials
In this article about the pronunciation of the Chinese pinyin alphabet, we have similar pronunciations from the English language, to help you correctly speak out the Chinese finals and initials.
Chinese language tones
There are only four, but it's one of the hardest part of the Chinese language. How can we pronounce first, second, third and fourth?
The first tone must be very high and flat. We can just imagine like you're thinking very hard: "Hmmmmmmm"
The second one is like when you have a question: "Mmmh?"
The third one is like when you have some doubt: "Really?" Hmmmhh?"
The fourth one is when you have answer: "Ah!"
We advise you to watch the video, starting from 7:34 about the tones.

Applying the tones
There are some situations where the wrong tone or pronunciation in Chinese language can lead to awkward situations. See the following examples.
1: In a restaurant, you can tell the waiter that you want to sleep, or that you want dumplings?
shuǐ jiǎo (dumplings)
shuì jiào (sleep)
2: Do you like panda's or chest hair (or both?)
xióng māo (panda)
xiōng máo (chest hair)
3: Are you looking for your glasses, or your eyes?
yǎnjīng (eyes)
yǎnjìng (glasses)
4: Do you want to ask your teacher, or kiss your teacher?
5: In a store, do you want to say awesome or are you looking for a pen?
Niú bī ma? (Awesome?)
Nǐ yǒu bǐ ma? (Do you have a pencil?)
When Chinese tones changes
Two third-tones
When speaking the Chinese language, sometimes in pinyin the letters show two consecutive third-tones, but when actually speaking them, we will change the first one to the second tone. The most common example is 你好, from which the pinyin is "Nǐhǎo", but we will actually say "Níhǎo".
The same for the following examples. The first third-tone actually becomes the second tone upon pronunciation:
美好 měihǎo
理想 lǐxiǎng
勇敢 yǒnggǎn
永远 yǒngyuǎn
友好 yǒuhǎo
Tone changes for "one"
一Yī is normally pronounced in the first tone, but there are some changes.
If 一Yī is followed by the fourth tone, 一Yī is changed to the second tone Yí. Examples are: 一样、一下子、一位、一次.
If 一Yī is followed by the first and third tone, then 一Yī is changed to the fourth tone Ydì. Examples are: 大吃一惊、一般、一年、一门、一口、一起、一种
If 一Yī is inside a try example, between two verbs, it becomes a neutral tone. Examples: 试一试、想一想、看一看
Tone changes for "not"
Also the Chinese language tones change for 不Bù.
The tones of 不Bù don't change when it precedes the first, second, or third tone. Examples: 不高、不知道、不习惯、不少、不好、不满意
Yet 不Bù changes from the fourth tone to the second tone Bú when it precedes a fourth-tone. Examples: 不要、不错、不是、不再、不认识
不Bù is changed to a neutral tone (like 一Yī) when it's in the middle of a verb construction. Examples are: 起不来、差不多、等不及、能不能、会不会、贵不贵
Tone changes for "what"
Depending on the context, the tone of "啊a" changes. 啊a seems like a pointless filler word, but in spoken Chinese language it's extremely frequently used! It's for when you're angry, excited or questioning.
Second tone, when you have the question. Examples:

啊?你怎么回来了?
啊?这种话是他说出来的?
啊?这可怎么办呢?
啊?让他去合适吗?

Fourth tone, when you feel enjoyable or excited about something. Very emotional. Examples:
So you see one Chinese word can describe your different feelings with a different tone.
Difficult to pronounce Chinese words
Among the most difficult to pronounce Chinese words is "出租车 Chūzū chē" (Taxi).  Even Chinese people will sometimes pronounce this unclearly! Very difficult for many foreign Chinese language learners is "自行车 Zìxíngchē" (Bicycle), or even "出去 Chūqù" (Go out).