Lantern Festival, 元宵节(yuánxiāo jié), is an important part of the Chinese New Year. It falls on the fifteenth day of the first lunar month. In 2023, it falls on Feb.5th, Sunday. The holiday
. Teachers at GoEast have prepared the essential knowledge about the festival and fun Chinese riddles you can play with your Chinese family and friends or impress them! 
The origin of the Lantern Festival
It may originate as far back as the Han dynasty(206 BCE to 220 CE) when Buddhist monks would light lanterns on the 15th day of the lunar year in honour of the Buddha. The general population later adopted the rite, spreading throughout China and other parts of Asia.
Lantern Festival Traditions
吃元宵/汤圆chī yuánxiāo/tāngyuán-Eating Glutinous Rice Balls
元宵(yuánxiāo) and 汤圆(tāngyuán) are ball-shaped dumplings made with glutinous rice flour, usually filled with sesame or peanut powder, and sugar. In some parts of China, people also eat 汤圆(tāngyuán) filled with vegetables and meat.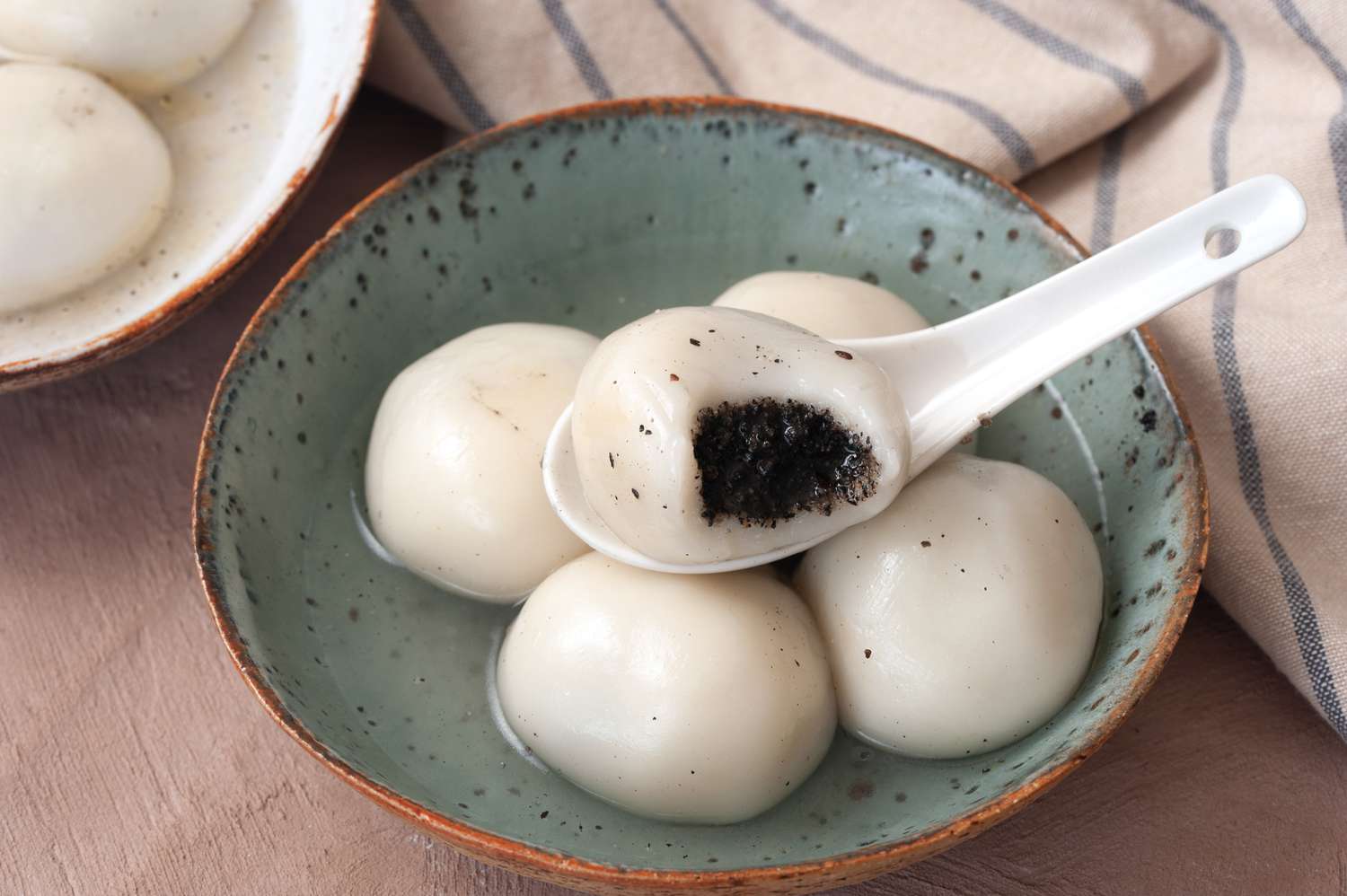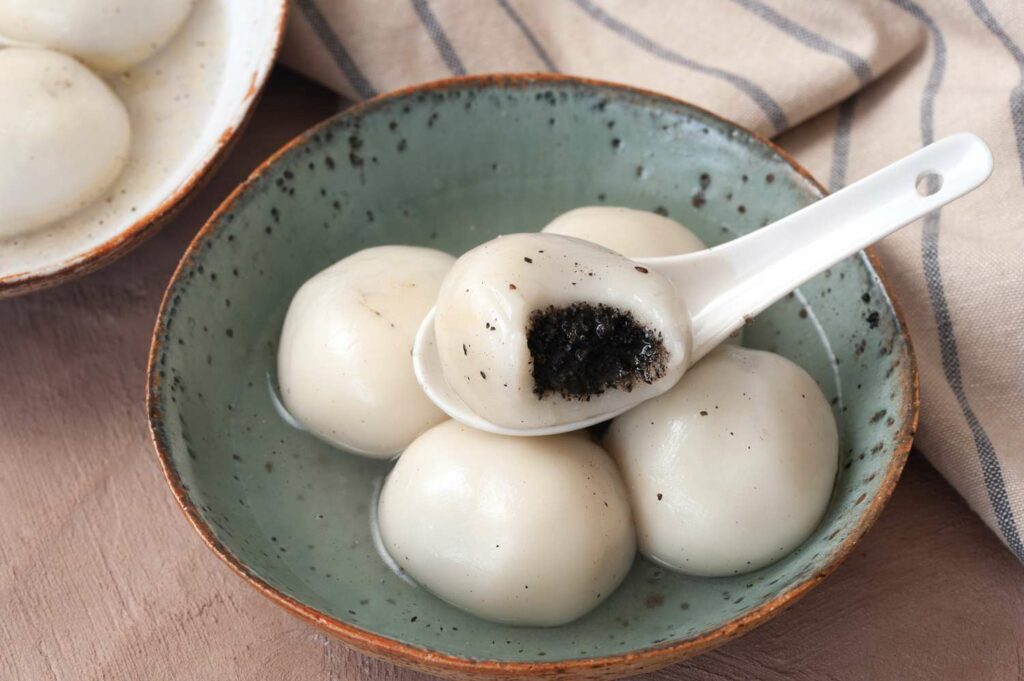 In the northern part of China, people eat 元宵(yuánxiāo). But in the southern part of China, people eat 汤圆(tāngyuán). The difference lies in how you make them:
元宵(yuánxiāo) are made by putting the filling into a basket full of glutinous rice flour and shaking it, letting the 元宵(yuánxiāo) roll up, and as the filling is coated with the flour.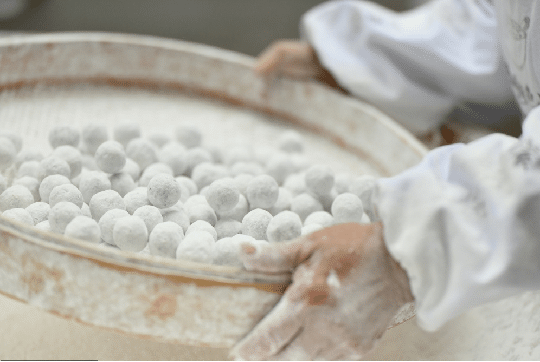 汤圆(tāngyuán) are made by making glutinous rice flour dough and wrapping the filling inside.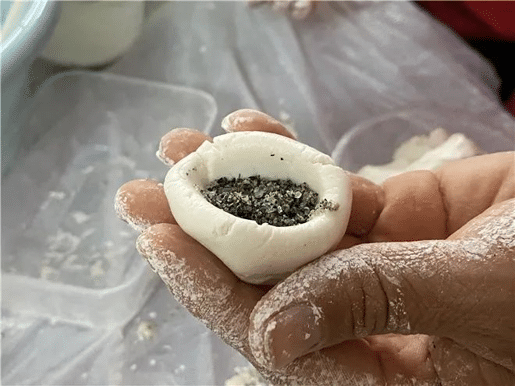 Because of the shape, eating元宵(yuánxiāo) /汤圆(tāngyuán) also symbolizes reunion, peace happiness.
赏花灯shǎng huādēng-Lanterns
At Lantern Festival, people go to the fair to see beautiful lanterns. Lanterns can be in different shapes, themes, and colours. You can see dragon lanterns, revolving lanterns, palace lanterns, flower lanterns, and zodiac animal lanterns are the most popular ones.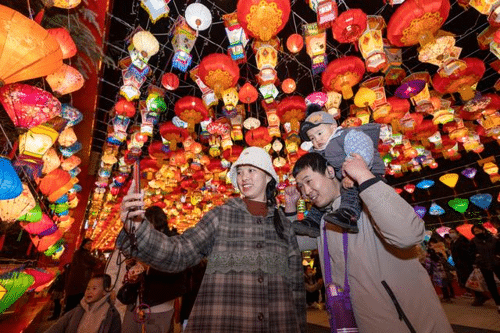 猜灯谜cāi dēngmí-Solving riddles
Solving riddles is one of the fun activities at the Lantern Festival. It has been popular since the Song Dynasty. During the Lantern Festival, people write riddles on paper and stick them on colourful lanterns for people to solve. We have prepared some Chinese riddles at the end of the article so you can play with your Chinese family and friends.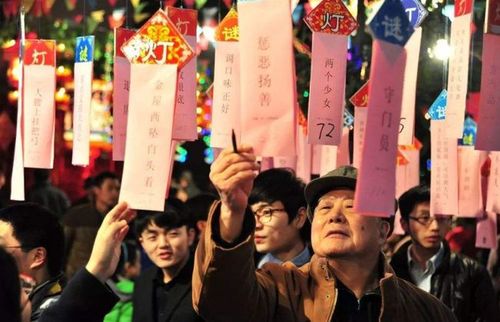 舞龙wǔlóng-Dragon Dance
The dragon dance is one of the traditional Chinese cultural activities. The dragon dance originated from people's worship of the dragon. At every festival, people dance the dragon to pray for peace and a good harvest.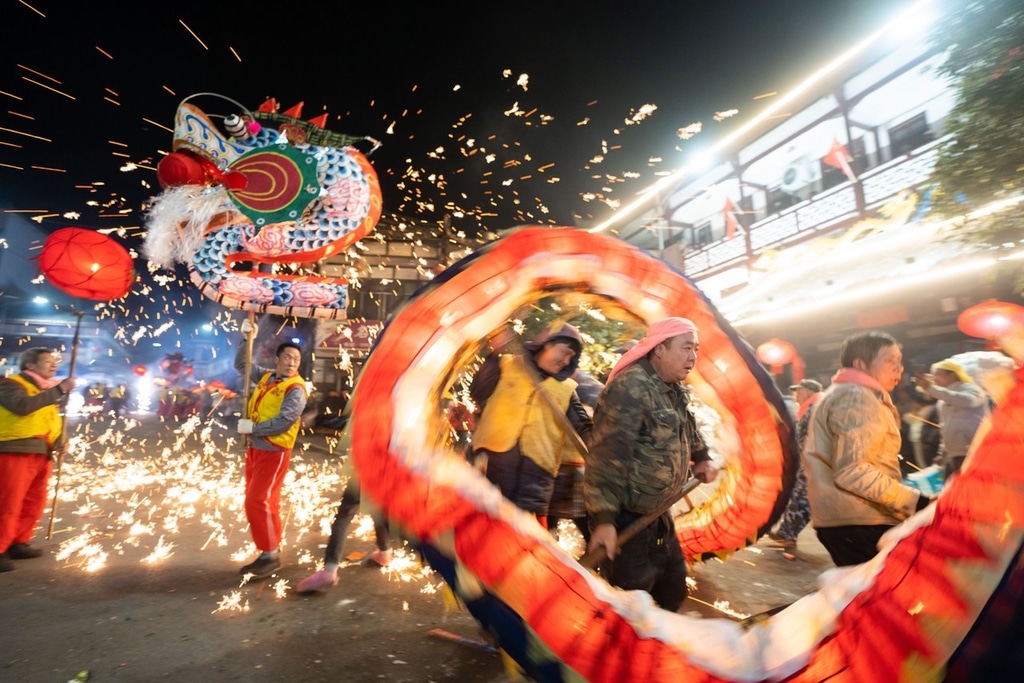 舞狮wǔshī-Lion Dance
People believe that lions are auspicious beasts, and lion dances can bring good luck. Therefore, during the festivals or other celebrations, lion dances will be performed amidst bursts of gongs, drums, and firecrackers to help celebrate and pray for good luck.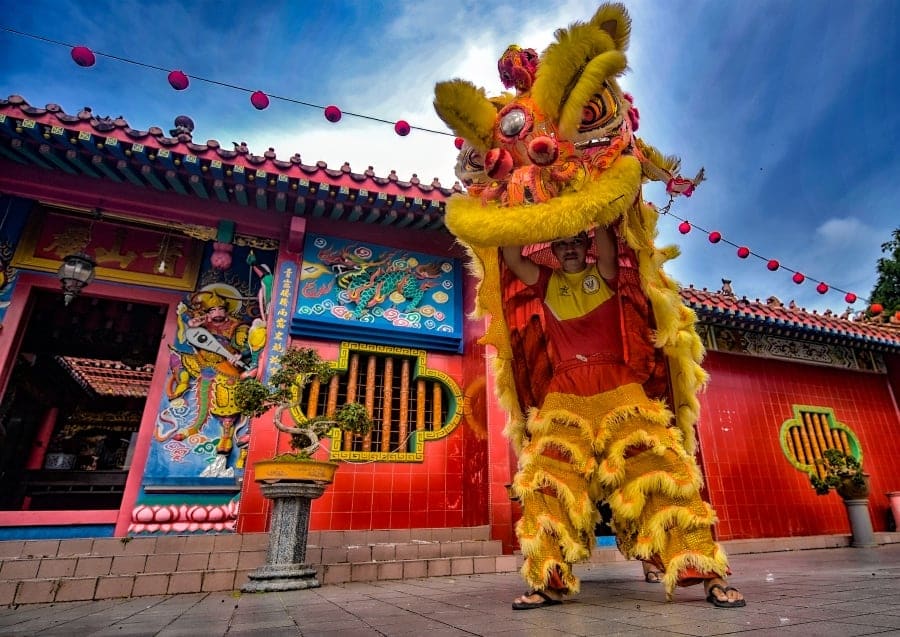 Fun Facts about Lantern Festival
The Lantern Festival is also a romantic festival among traditional Chinese festivals. In feudal society, young girls were not allowed to go out freely. But on the night of the Lantern Festival, they were allowed to view the lantern lights in groups. Lantern Festival provides an opportunity for unmarried men and women to meet and find love. So the Lantern Festival can be the authentic Chinese Valentine's Day.
Riddles you can play with your family and friends.
The Unique Hanzi Riddles
一加一yī jiā yī
2. 山上还有山shān shàng hái yǒu shān
3. 一百减一yībǎi jiǎn yī
4. 一家十一口yī jiā shí yī kǒu
5. 十五天shí wǔ tiān
(answers: 1. 王wáng 2.出chū 3.白bái 4.吉jí 5.胖pàng)
The Fun Descriptive Riddles
1. 吃的是草,挤的是奶。Chī de shì cǎo, jǐ de shì nǎi.
2. 红口袋,绿口袋,有人害怕有人爱。hóng kǒudài, lǜ kǒudài, yǒurén hàipà yǒurén ài.
3. 两姐妹,一样长,酸甜苦辣她们先尝。liǎng jiěmèi, yīyàng cháng, suāntiánkǔlà tāmen xiān cháng.
4. 远看像只猫,近看像只鸟,天天上夜班,抓鼠是专家。yuǎn kàn xiàng zhǐ māo, jìn kàn xiàng zhǐ niǎo, tiāntiān shàng yèbān, zhuā shǔ shì zhuānjiā.
5. 天热忙,天冷忙,不冷不热它不忙。tiān rè máng, tiān lěng máng, bù lěng bù rè tā bù máng.
6.它像糖,它不甜;它像盐,它不咸;冬天有时一片,夏天谁都不见。tā xiàng táng, tā bù tián; tā xiàng yán, tā bù xián; dōngtiān yǒushíyīpiàn, xiàtiān shéi dōu bùjiàn.
7. 说马不像马,路上没有它,若用它做药,要到海中抓。shuō mǎ bù xiàng mǎ, lùshàng méiyǒu tā, ruò yòng tā zuò yào, yào dào hǎizhōng zhuā.
8. 中间是火山,四边是大海,海里宝贝多,快快捞上来。zhōngjiān shì huǒshān, sìbiān shì dàhǎi, hǎilǐ bǎobèi duō, kuài kuài lāo shànglái. 
9. 年纪不算大,胡子一大把,不管见到谁,都爱叫爸爸。niánjì bù suàn dà, húzi yī dà bǎ, bùguǎn jiàn dào shéi, dōu ài jiào bàba.
-山羊shānyáng
(Answers: 1.奶牛nǎiniú   2.辣椒làjiāo   3.筷子kuàizi  4.猫头鹰māotóuyīng 5.空调kōngtiáo 6.雪xuě 7.海马hǎimǎ 8.火锅huǒguō 9.山羊)