How many famous people from China do you know? Do you know any famous people from China? Here we made a list especially for kids, but adults can learn a lot as well! We included the names in Chinese Hanzi characters, so hopefully you can talk about these amazing people before or after your online Chinese classes for kids.
The first teacher of China, Confucius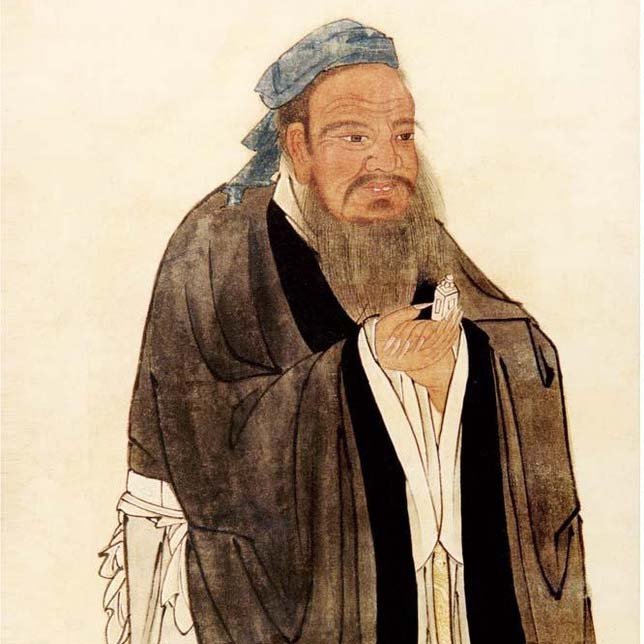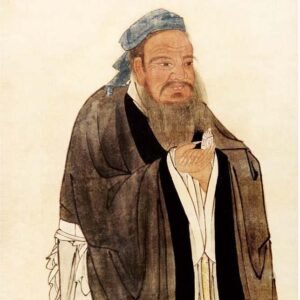 Maybe you heard of Confucius (孔子, Kǒngzǐ) before, or one of his sayings. He was a very clever man, and was seen as the first teacher in China. He lived from 551 BC to 479 BC and taught three thousand students at his school. After his death, his students collected his sayings and thoughts, which become the book "Analects of Confucius" (论语). The book is regarded as a classic and had a huge influence on China and the world. His quotes also appear in many Chinese language learning books, especially HSK5 and HSK6.
One of his quotes is:
"Everything has beauty, but not everyone sees it."
"万物皆有动人之处,然非众人皆能洞悉。"
"Wànwù jiē yǒu dòngrén zhī chù, rán fēi zhòngrén jiē néng dòngxī."
Do you agree?
The first emperor of China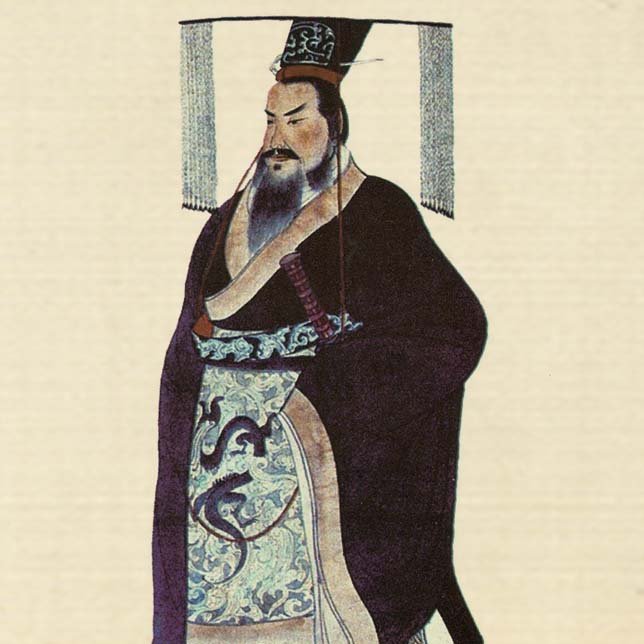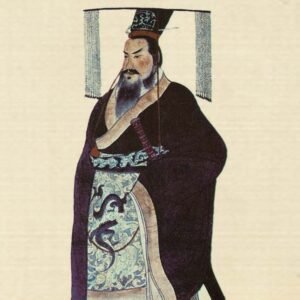 This man lived from 259 BC to 210 BC and was the first emperor of China. His real name was actually 嬴政(Yínzhèng), but it changed to Qin Shi Huang 秦始皇 when he became emperor:
"秦" means Qin dynasty
"始" means start
"皇" means emperor in Chinese
People memorize Qin Shi Huang because he united China. In 9 years' time, 秦始皇 defeated six states and united these areas to work together, despite everyone's differences. And while he was emperor, he simplified a lot of things. Books had to have the same characters, roads the same width, the areas had to use the same type of money, and weight or length had to be measured with the same units. He also started the Great Wall, which many emperors after him continued to expand.
Before his death, he ordered the construction of a great tomb for himself. It took almost 40 years to build and more than 800,000 people worked on it, making statues of 7,000 warriors, 100 chariots, and 100 horses. This tomb is now known as the Terracotta Army in Xi'an.
The young painter, Wáng Xīmèng
王希孟 was a painter who lived from the year 1096 to 1119, during the Northern Song Dynasty. He had enormous talent! When he was only 18 years old, he completed the painting "A Thousand Li of Rivers and Mountains" (千里江山圖) which is 51.5 centimeters high, and almost 12 meters wide. It only took Wang Ximeng half a year to finish it. It's painted on a piece of silk and shows mountains, rivers, villages, and nature, as well as the activities of many people. It has a very traditional green and blue tint and the lines are very fine.
Wang sadly died when he was only 23 years old. If you ever come to China, you can see this painting in the Forbidden City's Palace Museum, in Beijing.

Mulan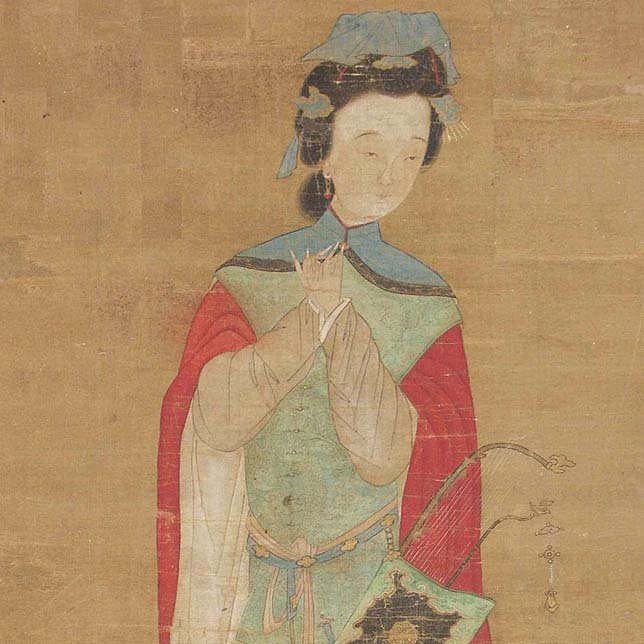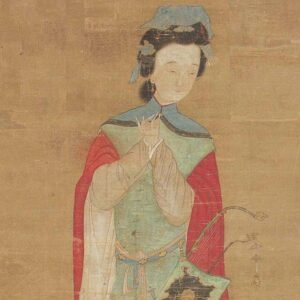 Have you ever seen the Disney animated film Mulan? In fact, 花木兰 (Huā Mùlán) was a heroine in the Southern and Northern Dynasties in ancient China. Her story was recorded in a folk song in northern China during that time.
Mulan was a brave girl in ancient times. She liked to practice riding horses since childhood. One day, the emperor need recruitment, her father's name is also on the roster, her father because of old and sick and not competent, Mulan decided to dress up as a man, for his father to join the army. Her actions reflect Mulan's heroic spirit of defending her country and show her love for her father. She's still very much a hero in China as she is abroad.
Click here if you want to find more Chinese movies for kids learning Chinese.
The father of hybrid rice, Yuán Lóngpíng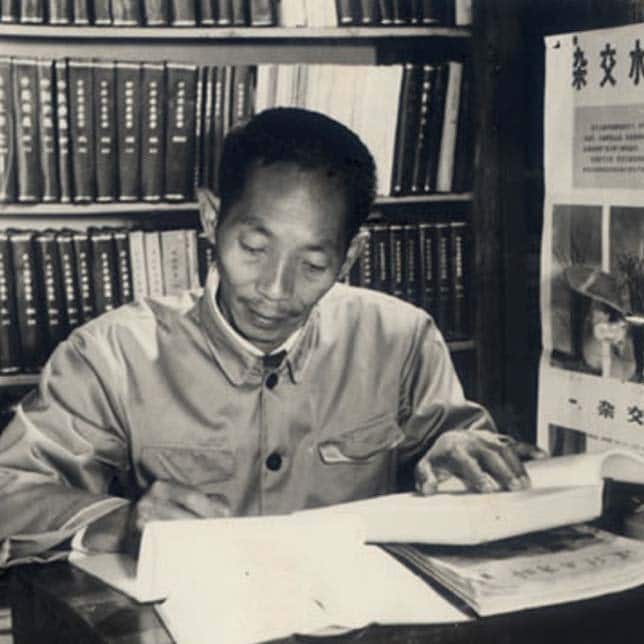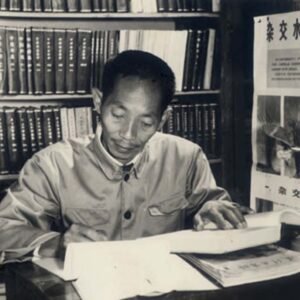 Do you like to eat rice? Then you should know about 袁隆平! He lived from 1930 to 2021 and was a very famous agricultural scientist. He dedicated his whole life to trying to stop people from starving around the world. He invented a better type of rice plant that grows easier and also produces more rice. This helped millions of people to get more food, and prevented many famines and poverty.
He is very famous in China. When he died in 2021, many Chinese people honored him on television and social media.
The scientist Tú Yōuyōu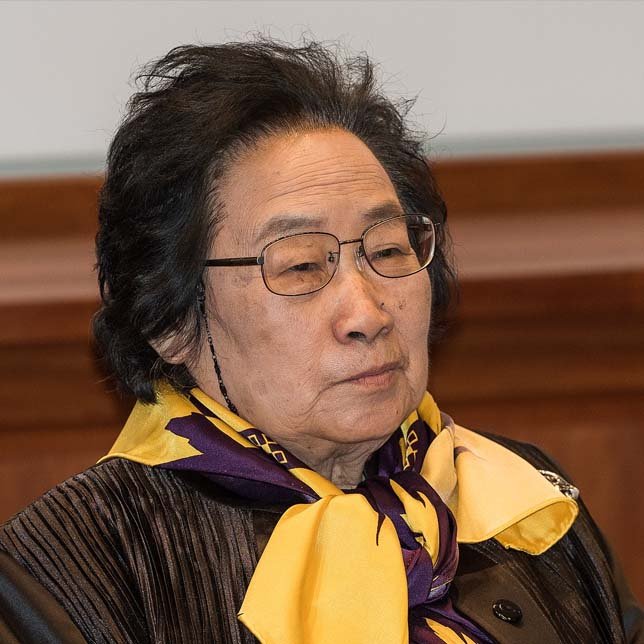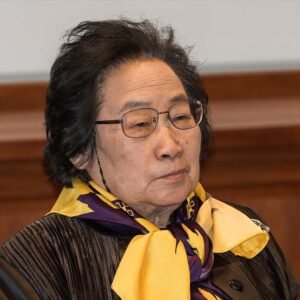 屠呦呦 was born in 1930 in Ningbo, not far from Shanghai. In September 2011, she discovered artemisinin and proposed it to treat malaria, which is a very bad disease. In this way, she has saved millions of lives around the world, especially in developing countries. For this, she received the Nobel Prize in 2015, becoming the first Chinese person to win a Nobel Prize in science.
In March 2020, she was selected as one of Time magazine's 100 Most Influential Women.
The author Liú Cíxīn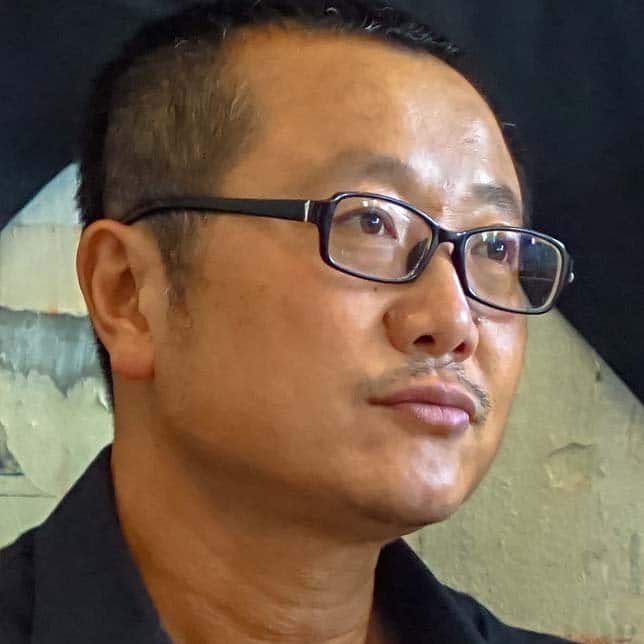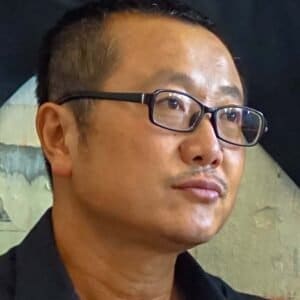 Do you like science fiction? The Star Wars? Interstellar? You should know about 刘慈欣 too! He wrote the book "Three-Body Problem", which became the first Chinese science fiction book to also become famous in other countries. For this he won the very important Hugo Award, becoming the first Asian author to do so.
His books are full of fantasy and science. And although they're about the future, they also teach us things about what makes us human, right now. The book will be made into a Netflix series soon!
Click here if you want to find more books for learning Chinese, and click here for kids' books for learning Chinese.
The artist Kuo-Kuang Tsai
Can you imagine what it would look like if you let gunpowder explode in the air or on a painting? 蔡国强 is a Chinese artist known for his technique of painting with gunpowder! It's very playful and artistic, unlike you've ever seen before.
His first exhibition was in Japan in 1991, and since then he became more and more famous. In 2006, he became the youngest artist to hold a solo exhibition at the Metropolitan Museum of Art in New York, and many other museums since. He has always continued to evolve his art, but still, he mostly uses gunpowder.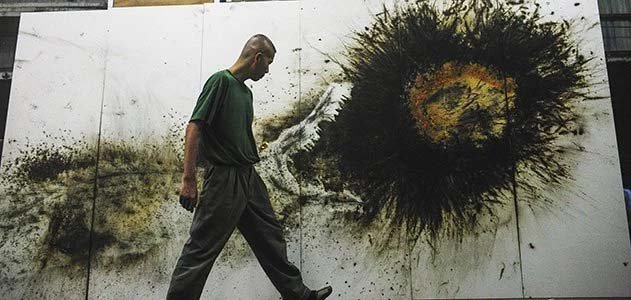 Jack Ma from Alibaba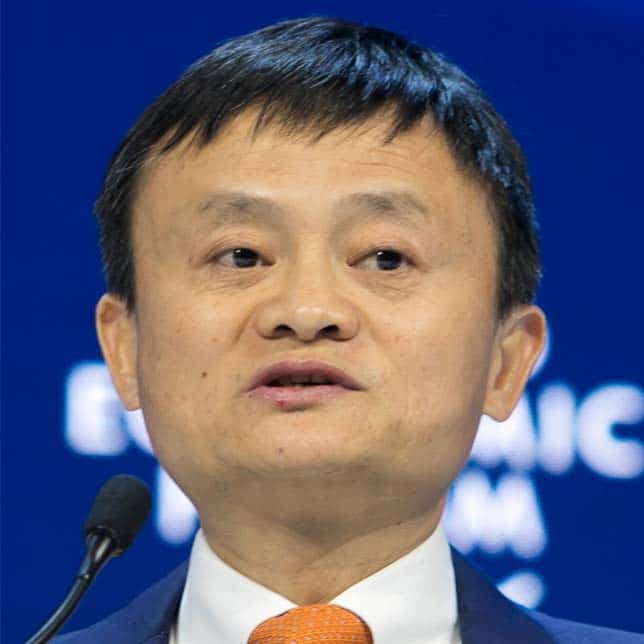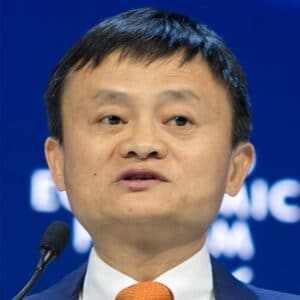 马云(Mǎ Yún) founded the Alibaba Group. This company designed man other companies, like Taobao and Alipay, apps that Chinese people use every day.
His background story is very interesting. Ma graduated from university in Hangzhou to became an English teacher and translator. During his work as a translator, he met a foreign teacher, Bill. He and Bill started talking about the internet, and how it would change everything. Jack Ma began to look for opportunities to decide to start his own business, enter the internet industry, and to become a huge influence on the internet.
The actress Crystal Liu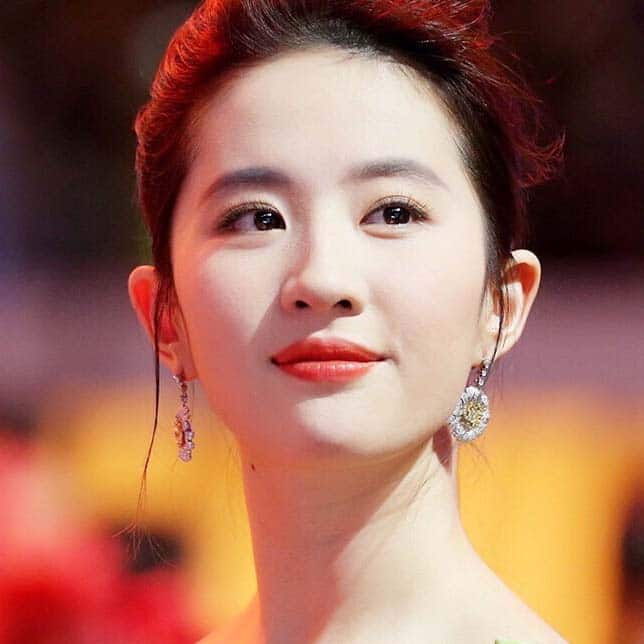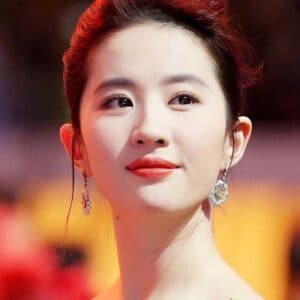 刘亦菲 (Liú Yìfēi) is a Chinese actress, born in 1987. She became famous with TV series The Story of A Noble Family, The Legend of Condor Heroes. She is most famous thanks to Disney's movie about Mulan, in which Liu herself played Mulan. She was selected as one of the 25 "Hollywood Rising Stars" by The Hollywood Reporter.
Click here to see movies and Netflix series for learning Chinese.
8 Famous Chinese Women Who Broke Barriers and Made History
Throughout history, many influential and powerful Chinese women have made significant contributions to their country and the world. Though they faced immense gender discrimination, these 8 famous chinese women overcame obstacles to blaze trails in politics, science, arts, and more.
武则天 Wu Zetian
The only female emperor in Chinese history, Wu Zetian rose from emperor's concubine to ruler of China's Tang Dynasty in 690 AD. She was a highly effective administrator who expanded the empire's borders.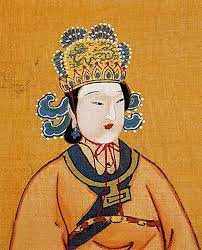 慈禧Cixi
As the Empress Dowager, Cixi was the de facto ruler of China for much of the second half of the 19th century. She modernized the military and infrastructure to strengthen China against foreign powers.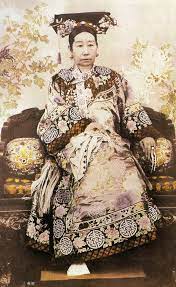 秋瑾Qiu Jin
A pioneer of Chinese women's liberation, Qiu Jin was a revolutionary who advocated for women's rights and independence in the early 20th century. She was also a renowned poet and was executed for plotting against the Qing Dynasty.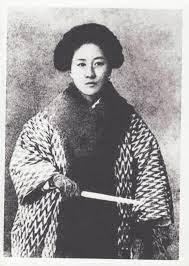 江青Jiang Qing
As the wife of Mao Zedong, Jiang Qing rose to become the deputy director of the Communist Party's cultural apparatus. She played a key role in the Cultural Revolution before being arrested for treason.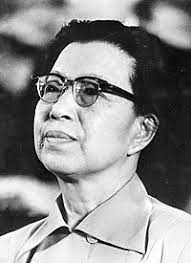 Anna May Wong
The first Chinese-American movie star in Hollywood, Wong had a decades long acting career starting in the 1920s. She appeared in over 60 films and fought against stereotypical Asian roles.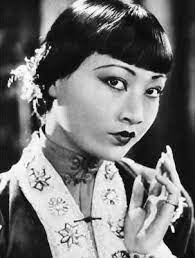 Connie Chung
A pioneering Asian-American journalist, Chung was the first woman to co-anchor a major network newscast in the U.S. She interviewed major political figures and won multiple Emmy Awards.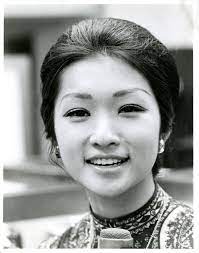 彭丽媛Peng Liyuan
As the First Lady of China, Peng is a hugely popular singer and actress. She broke precedent by playing a public diplomatic role, accompanying President Xi Jinping on state visits.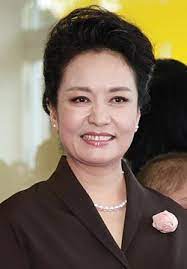 ---
Do you know other famous people from China?