Join GoEast Mandarin with classes in Shanghai's French Concession or Yangpu.
GoEast Language Center is a premium Mandarin school in Shanghai, with campuses in Yangpu and the French Concession. Our teachers and language consultants work together to provide the best experience to every student – whether it's for daily or business Chinese. Since 2012, over 90% of our students have renewed their package with us.
Examples:
I want to meet you on Thursday, is it convenient for you? (我想周四和您见个面,您方便吗?/ Wǒ xiǎng zhōusì hé nín jiàn ge miàn, nín fāngbiàn ma?)
Cheers for friendly cooperation! (为友好合作干杯!/ Wèi yǒuhǎo hézuò gānbēi!)
I am very happy to meet you. Welcome to join our company. (认识你很高兴,欢迎加入我们公司。/ Rènshi nǐ hěn gāoxìng, huānyíng jiārù wǒmen gōngsī.)
Examples:
Could you please ask Manager Li, can she change the meeting time to next Monday? (麻烦你问一下李经理,能不能把见面时间改在下周一?/ Máfan nǐ wèn yīxià Lǐ jīnglǐ, néngbunéng bǎ jiànmiàn shíjiān gǎi zài xiàzhōuyī?
I have something urgent to do and I can't go. (我有急事去不了了。/ Wǒ yǒu jíshì qù bùliǎo le.)
 You're a new comer right? I have never seen you before. (你是新来的吧?我以前没见过你。/ Nǐ shì xīn lái de ba? Wǒ yǐqián méi jiànguo nǐ.)
Examples:
In recent years, the company's sales growth rate has remained above 20%. (最近几年,本公司的销售增长率保持在20%以上。/ Zuìjìn jǐ nián, běn gōngsī de xiāoshòu zēngzhǎng lǜ bǎochí zài 20% yǐshàng.)
Manager Wang is very good at management. (王经理很善于做管理工作。/ Wáng jīnglǐ hěn shànyú zuò guǎnlǐ gōngzuò.)
The training is carried out by the Human Resources Department. (培训工作由人力资源部负责。/ Péixùn gōngzuò yóu rénlì zīyuán bù fùzé.)


Examples:
Excellent results are important, but we value the experience and communication skills of candidates. (优异的成绩固然重要,但我们更看重应聘者的经验和沟通能力。/ Yōuyì de chéngjì gùrán zhòngyào, dàn wǒmen gèng kànzhòng yìngpìn zhě de jīngyàn hé gōutōng nénglì.)
This is just my personal thought. As for the opinions of others, I am not quite sure. (这只是我个人的想法,至于其他人的意见,我还不太清楚。/ Zhè zhǐshì wǒ gèrén de xiǎngfǎ, zhìyú qítā rén de yìjiàn, wǒ hái bútài qīngchǔ.)
Please leave your contact number so I can notify you in time. (请留下您的联系电话,以便我可以及时通知您。/ Qǐng liú xià nín de liánxì diànhuà, yǐbiàn wǒ kěyǐ jíshí tōngzhī nín.)
For Business Chinese HSK 2 you need to have passed HSK 2. For Business HSK 4 you need to be beyond HSK 4. Unaware of your level? Schedule a free language assessment.
Which way would you like to learn?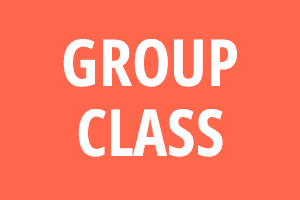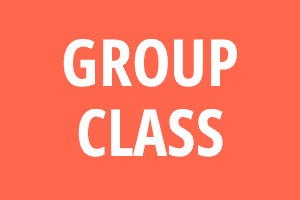 Our small-sized group classes are a great and affordable way to learn Mandarin.
Three to six people per class
Held at both campuses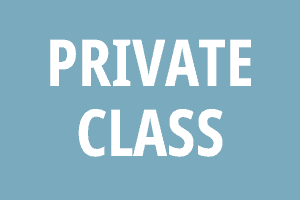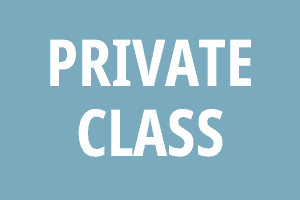 Make the most of your time with private classes at one of our campuses in Shanghai.
Held at both campuses or on your location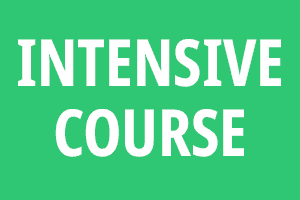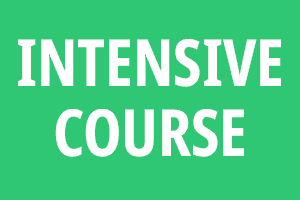 Learn Mandarin intensively in Shanghai. Learn a whole level in just two weeks!
Three to six people per class
Held at both campuses
Held at seasonal times (Summer, winter, Golden Week)
GoEast can help you attain the X2 visa, which allows you to live in China for up to 180 days. See our visa page for more info.
Our Yangpu campus has a café and is conveniently close to Fudan University, as well as Jiangwan Stadium metro station.
Address:
上海杨浦区政民路194-196号
No. 194-196 Zhengmin Road
Yangpu District, Shanghai
T +86-021-6512-9300
Visit our campus in a hundred year old shikumen house, located close to the Shanghai Library metro station.
Address:
上海徐汇区永福路147弄63号
Lane 147 Yongfu Lu, Building 63
Xuhui District Shanghai
T + 86-021-5435-6358
Students rate us 5 out of 5 (from 48 reviews)
And over 90% of our students renew their lesson package with us.
Ready to learn Business Chinese?
Fill in the form to have a language consultant contact you soon.
Questions? Add GoEast's Lynn on WeChat to chat directly.