Here are some Chinese online buzzwords for you. Some of these Chinese words you may know from your Mandarin textbook, but the way people *actually* use them in real life is very different. Learn to use these Chinese phrases from the real world with this list:
1. 上头Shàngtóu (Overwhelmed)
This term describes something going to the top of your head, and getting irrationally addicted to something, like food, video games or a particular song you keep playing over and over.
Examples:
学汉语太好玩了,我上头了。Xué hànyǔ tài hǎowánle, wǒ shàngtóu le. Learning Chinese is so fun, I'm overwhelmed.
这部电视剧太好看了,很多人都上头了。Zhè bù diànshìjù tài hǎokànle, hěnduō rén dōu wǒ shàngtóu le. This TV series is so good that many people are overwhelmed.
我最近嗑这对CP*嗑上头了。Wǒ zuìjìn kē zhè duì CP* kē wǒ shàngtóu le. (I recently got on this couple.)
*CP stands for 'couple pair', a Chinese way to say 'couple'.
2. 我酸了Wǒ suān le (I'm sour)
A self-mocking line that people say when they admire others' good jobs, good partners and good life in general. Often accompanied with images of lemons.
Example:
她老公又帅又聪明又有钱,我酸了。Tā lǎogōng yòu shuài yòu cōngmíng yòu yǒu qián, wǒ suān le. (Her husband is handsome, smart and rich, I am sour.)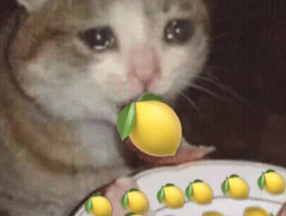 3. 比心 bǐ xīn (finger heart)
Fresh foreigners in China may think the gesture has something to do with money, but the finger heart is a sign of love and affection, a favorite among self-takers and friends or colleagues. Although sometimes, it's also misused, as Michael will show you.
In Chinese it's called a 比心 bǐ xīn: gesture heart. The finger heart was used by a Japanese pop band 'ジャニーズ' in the 60s, and repopularized by South Korean actress Kim Hye-soo in 2010.
4. 我太南了Wǒ tài nán le (I'm too south)
南nán(South) is used to replaced 难nán(difficult), in another popular line people use to self-mock their difficulties in life.
Example:
加班到12点,我太南了。Jiābān dào 12 diǎn, wǒ tài nán le. (Overtime until 12 o'clock, I'm too south.)
It's also popular to remake with mahjong: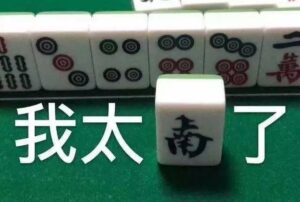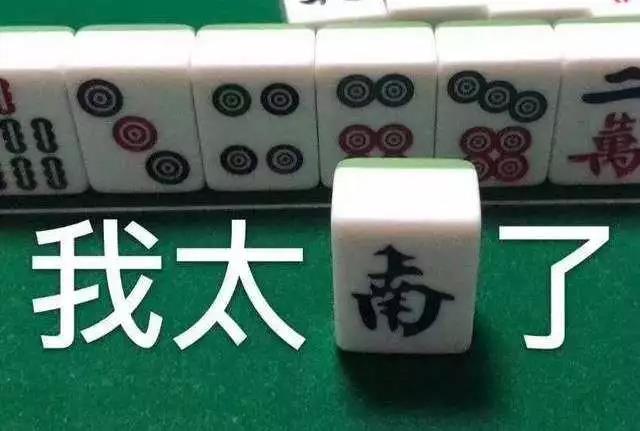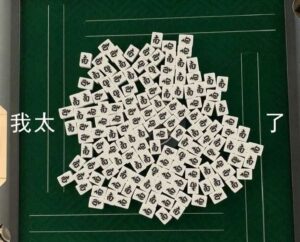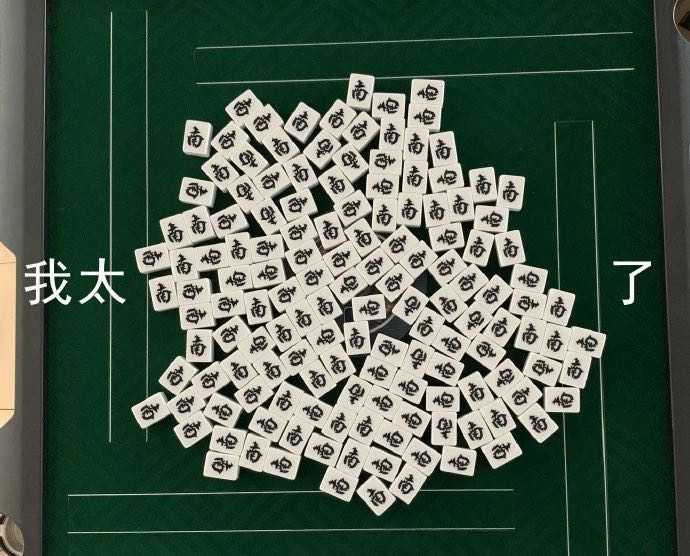 5. 我不要你觉得,我要我觉得 Wǒ bùyào nǐ juéde, wǒ yào wǒ juéde (I don't need what you think, I need what I think)
This got popular from a reality TV show in China. One of the celebrities in that show was being bossy and dominating, which is a lot against the general public's expectation. He kept saying this line in that show, so people start to use this line to mock arrogant people.
Example:
女朋友:今天晚上我们吃火锅吗?
男朋友:我觉得火锅不太……
女朋友:我不要你觉得,我要我觉得。就吃火锅!
Nǚ péngyou: Jīntiān wǎnshàng wǒmen chī huǒguō ma?
Nán péngyou: Wǒ juédé huǒguō bù tài……
Nǚ péngyou: Wǒ bùyào nǐ juéde, wǒ yào wǒ juéde. Jiù chī huǒguō!
Girlfriend: What about having hot pot tonight?
Boyfriend: I don't think hot pot is good because it's too…
Girlfriend: I don't want you to think, I want me to think, let's eat hot pot!
6. 9102年Nián (The year 9102)
Meaning that it's already in the new century, why are you still so conservative? Like when your grandma asks you to fix your ripped jeans and tells you to drink more hot water. 9102 is used because it's 2019 in reverse.
Examples:
都9102年了,我怎么还是那么穷?
都9102年了,还不多点儿汉语?
Dōu 9102 nián le, wǒ zěnme háishì nàme qióng?
Dōu 9102 nián le, hái bù duō diǎn'r hànyǔ?
It's the year 9102, why am I still so poor?
It's the year 9102, why do I still not speak Chinese?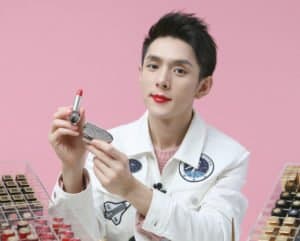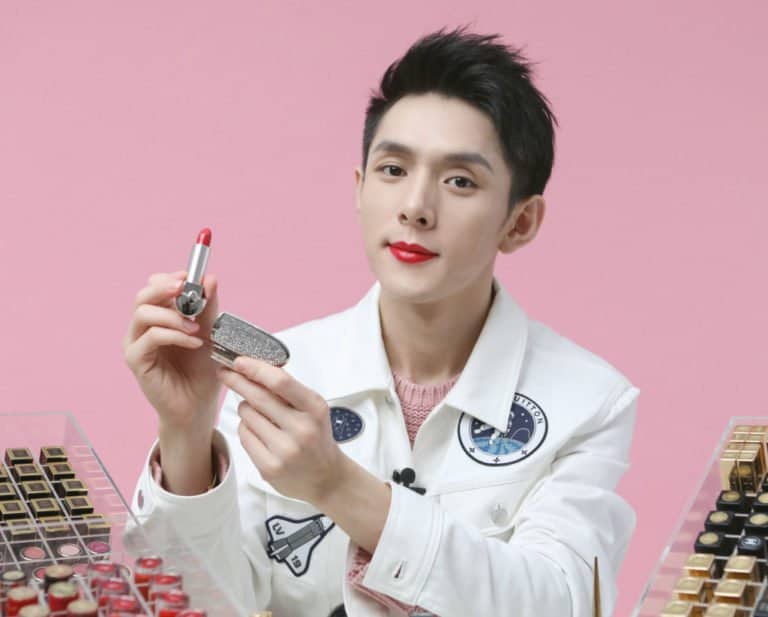 7. OMG
In China last year, this English abbreviation became a popular buzzword — spurred on by internet celebrity Li Jiaqi in his Taobao livestreams to persuade people to buy things, such as lipstick. Used to exaggerate the actual function of the products.
Example:
这款口红是如此多姿多彩, OMG买它!Zhè kuǎn kǒuhóng shì rúcǐ duō zī duōcǎi, OMG mǎi tā! (This lipstick is so colorful, OMG buy it!)
8. 笑死我了 Xiào sǐ wǒ le (Laughing my ass off)
The literal meaning is 'this laugh kills me' (figuratively speaking….), as it's the Chinese version of "LMAO" (laughing my ass off). But as Ellie will show you, this can also be used in a sarcastic way.
Chinese buzzwords from 2018
佛系 fóxì
The literal translation of this word is "Buddhist-style". The mentality of a Buddhist-style person is: it is what it is. Buddhist-style can be used to describe a person, such as a Buddhist-style youth (佛系青年, fóxì qīngnián), Buddhist-style staff (佛系员工, fóxì yuángōng), etc. This type of person doesn't care a lot about things and always goes with the flow of things. The three words this type of person often says are: 可以 kěyǐ (alright), 都行 dōu xíng (it's all OK), 随便 suíbiàn (whatever).
Here is an example:
A: 你今天去哪儿吃饭?
Nǐ jīntiān qù nǎr chīfàn?
Where are you going to eat today?
B: 都行。
Dōu xíng.
It's all OK.
A: 你女朋友要跟你分手。
Nǐ nǚ péngyou yào gēn nǐ fēnshǒu.
Your girlfriend said to break up with you.
B: 可以。
Kěyǐ.
Alright.
A: 你家着火了。
Nǐ jiā zháohuǒ le.
Your house is on fire!
B: 随便。
Suíbiàn.
Whatever.
A: 你怎么那么佛系。
Nǐ zěnme nàme fóxì.
How can you be so Buddhist-style?
家里有矿 jiā lǐ yǒu kuàng
The literal translation of this phrase is: a person's family possesses rich mineral deposits. 矿kuàng means mines or ore. Someone who owns a lot of mines (矿kuàng) must be very rich. Therefore, it means that a person is extremely rich. It also means to spend a lot of money fast.
For example:
他在上海买了很多房子,我觉得他家里有矿。
Tā zài Shànghǎi mǎi le hěn duō fángzi,wǒ juéde tā jiā lǐ yǒu kuàng.
He bought a lot of houses in Shanghai, I think his family possesses rich mineral deposits.
凉凉 liáng liáng
凉凉 liáng liáng is originally the name of a Chinese song which literal translates to "cool" or "chilly". However, here it means that there is no hope for something or that someone is done for.
For example:
明天考试我还没复习,我要凉凉了。
Míngtiān kǎoshì wǒ hái méi fùxí, wǒ yào liángliáng le.
I have not reviewed for the exam tomorrow, I am done for.
优秀 yōuxiù
Originally, it was said that a person is particularly good at learning, working, etc. But now, we often use this word sarcastically.
For example:
优秀,你怎么那么优秀?
Yōuxiù, nǐ zěnme nàme yōuxiù?
Excellent, how good are you?
真香 zhēn xiāng
It originally means that something tastes delicious. It comes from a reality TV show. There was a guy from the city who went to the countryside. At first, he disliked being there and said, I would rather starve than eat the food here. But after a few hours he was very hungry and ate a lot. While he was eating, he said, the food tastes delicious.
Now the word means that at first, you don't like something but after you try it, you change your mind… completely.
For example:
我渴死也不喝奶茶。
Wǒ kě sǐ yě bù hē nǎichá.
I'm dying of thirst and I don't drink milk tea.
(After trying it)
算了,真香。
Suànle, zhēnxiāng.
Forget it, it's delicious.