Let your children learn Chinese Hanzi characters with these tips & printouts "Chinese characters for kids". Chinese characters are one of the most interesting parts of the Chinese language, and many kids find them interesting too. They're not really pictures (some of the most basic ones you could describe as pictograms), but with repetition and playing they become easier to remember.
Let your child write Chinese characters in salt
Fill a low box or platter with salt (or sugar) and use it as a base for calligraphy. You can use a pen or pencil, or a butter knife to let your child write the Chinese character. Easy to erase too, just shake it! You can let them write the most basic Chinese characters such as numbers from 1 to 10, or the characters for me (我) and you (你), or if your children have a Chinese name, let them practise writing this.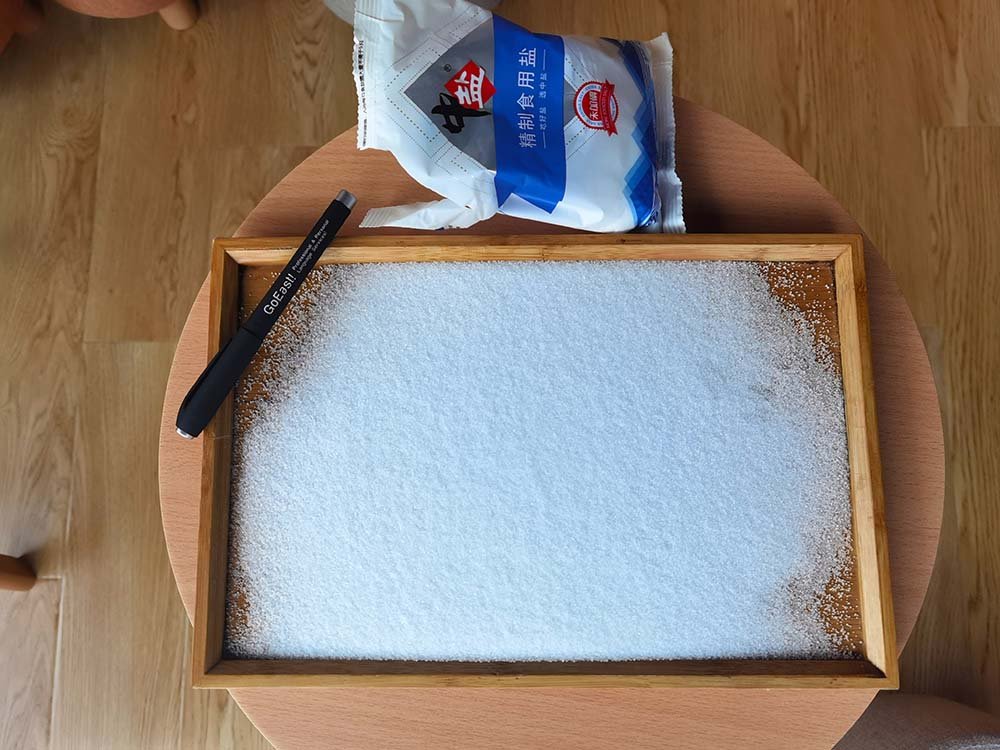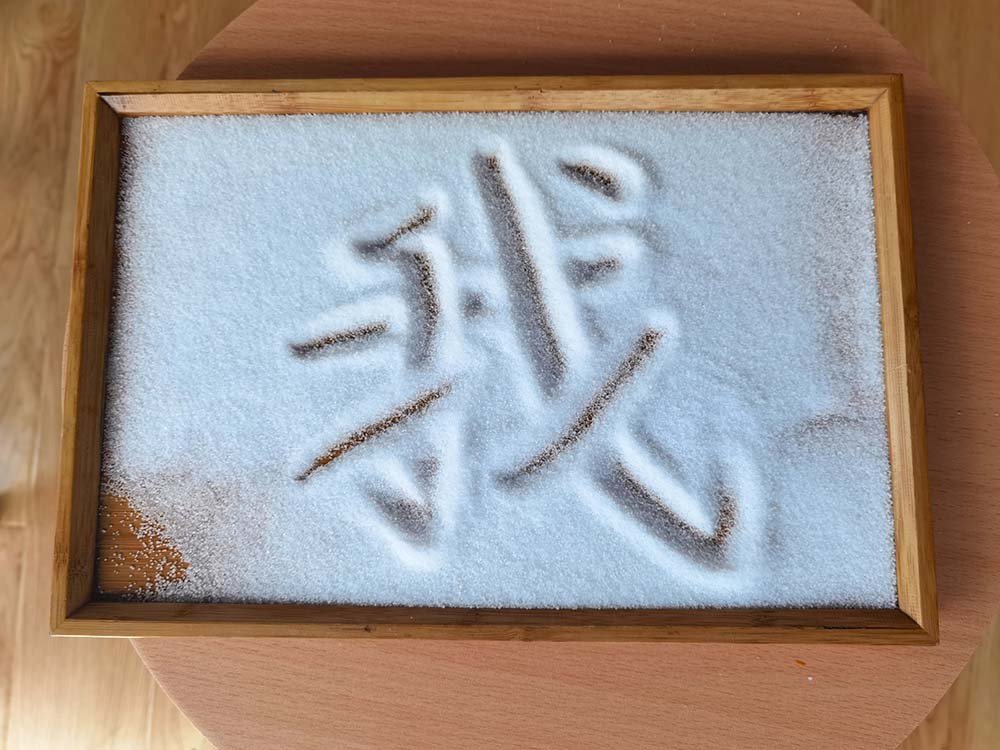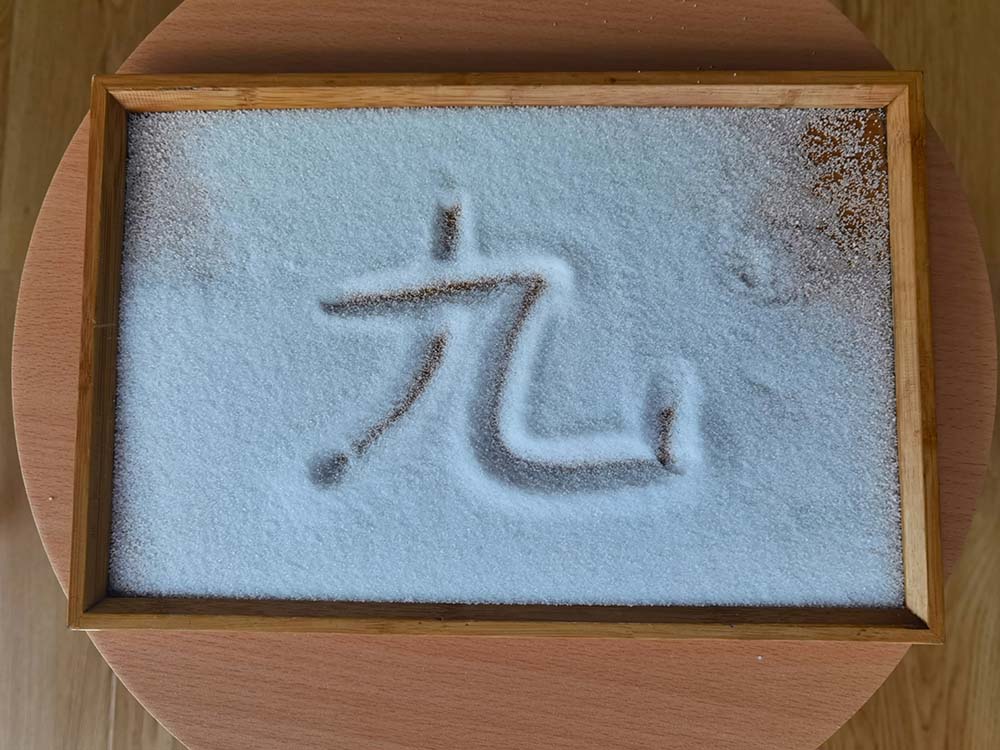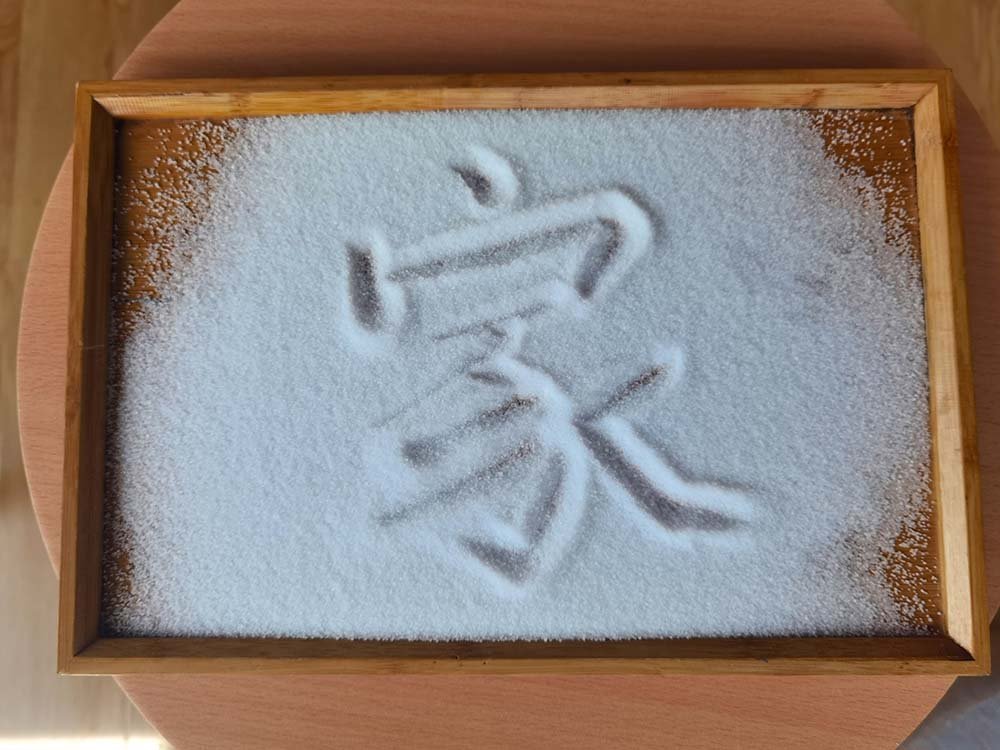 Coloring pages for kids
Click here to download this printable coloring page with Chinese characters for children. You can print it on A4 and let your child color these Chinese characters with colors and illustrations they like. Feel free to share this on Instagram and tag us at @GoEastMandarin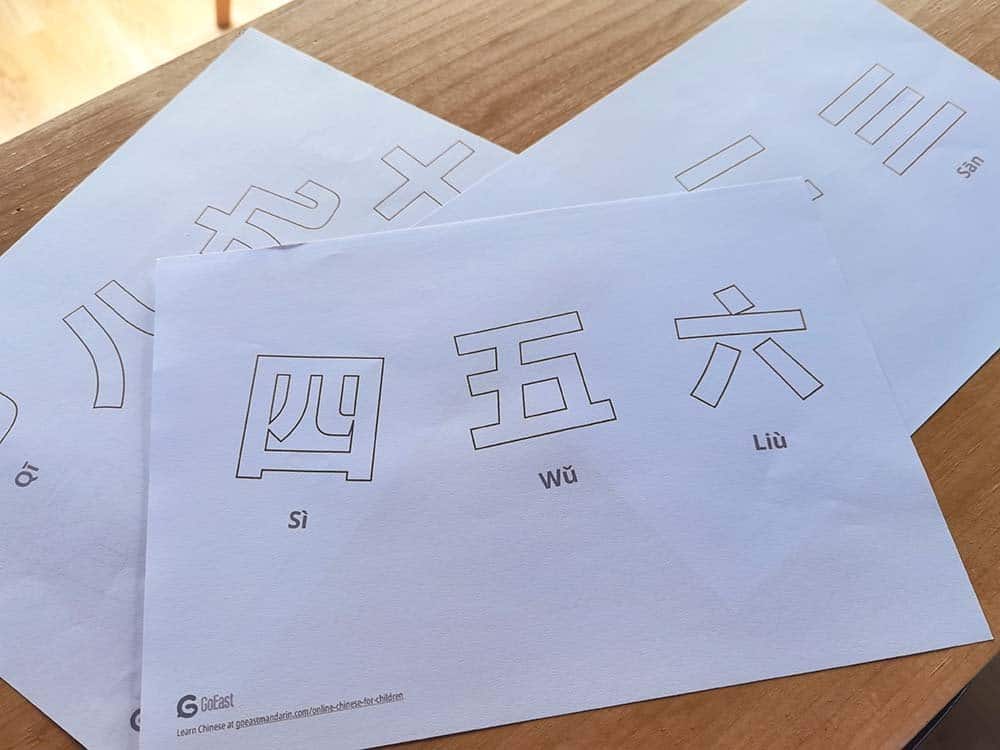 Click here for other tips for children to learn Chinese aside from characters, including games, family activities, movies, and online Chinese courses for children.