Let your children learn Chinese Hanzi characters with these tips & printouts "Chinese characters for kids". Chinese characters are one of the most interesting parts of the Chinese language, and many kids find them interesting too. They're not really pictures (some of the most basic ones you could describe as pictograms), but with repetition and playing they become easier to remember.
Scroll down for a free download
If your child wants to continue learning Chinese characters, try out our online Chinese language course for kids.
Easy Chinese symbols for kids
What are the easiest Chinese symbols you can pick up for your kids? We have them right here! Actually, we don't call these symbols but 'characters', or Hanzi (汉子). There are some of the most basic and commonly used Chinese Hanzi characters in Mandarin language, the ones with the least number of character strokes. You'll find them easy to remember as well, since some of the symbols actually resemble their meaning.
The Chinese symbols for 'One, two, three'
The Chinese symbol "一(yī)" means "one" in English. And it is simply one horizontal stroke. And the symbol for two"二(èr)" and three "三(sān)"are also simple horizontal strokes. As you can see, one is one stroke, two is two strokes, etc. Note that number four is NOT made up of four strokes. From three upwards, this logic changes. Click here for all numbers in Chinese.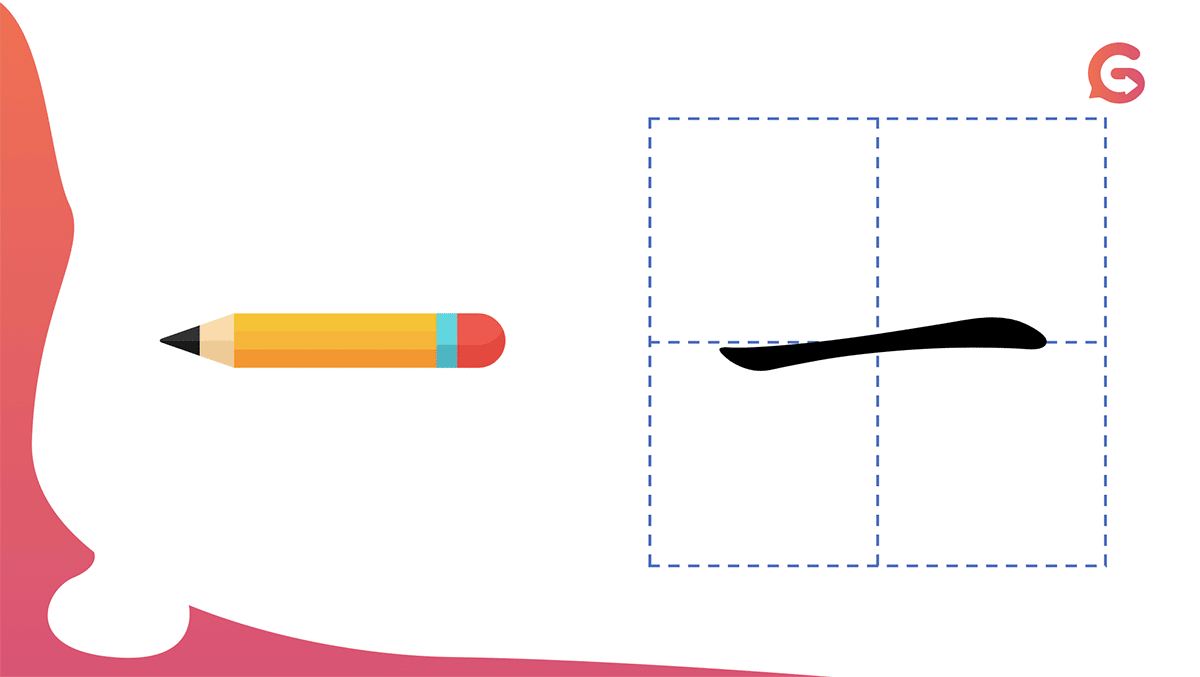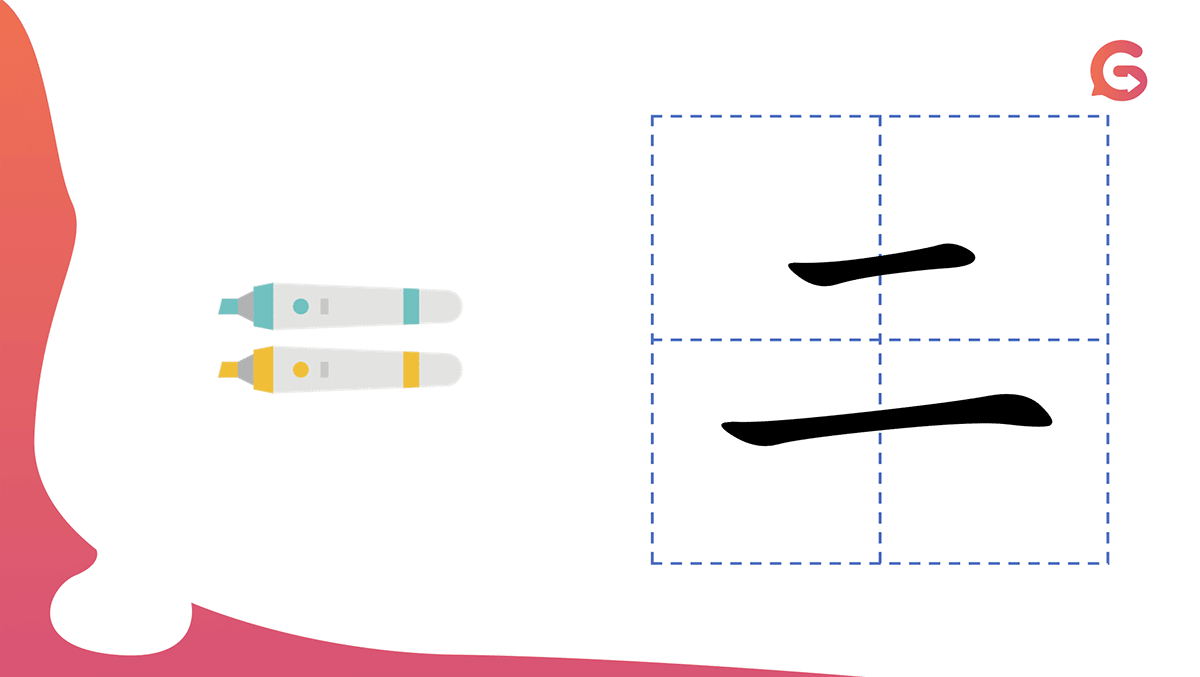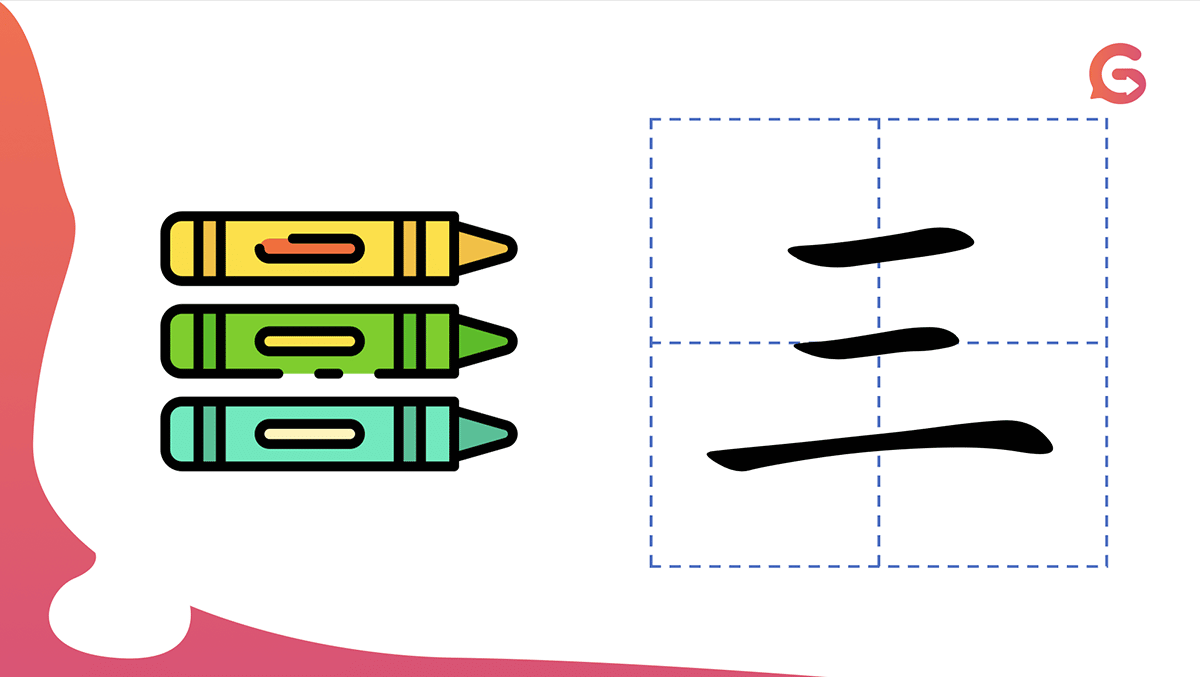 The number ten
The Chinese symbol "十(shí)" means "ten" in English. And it is simply one horizontal stroke plus one vertical stroke, like the cross.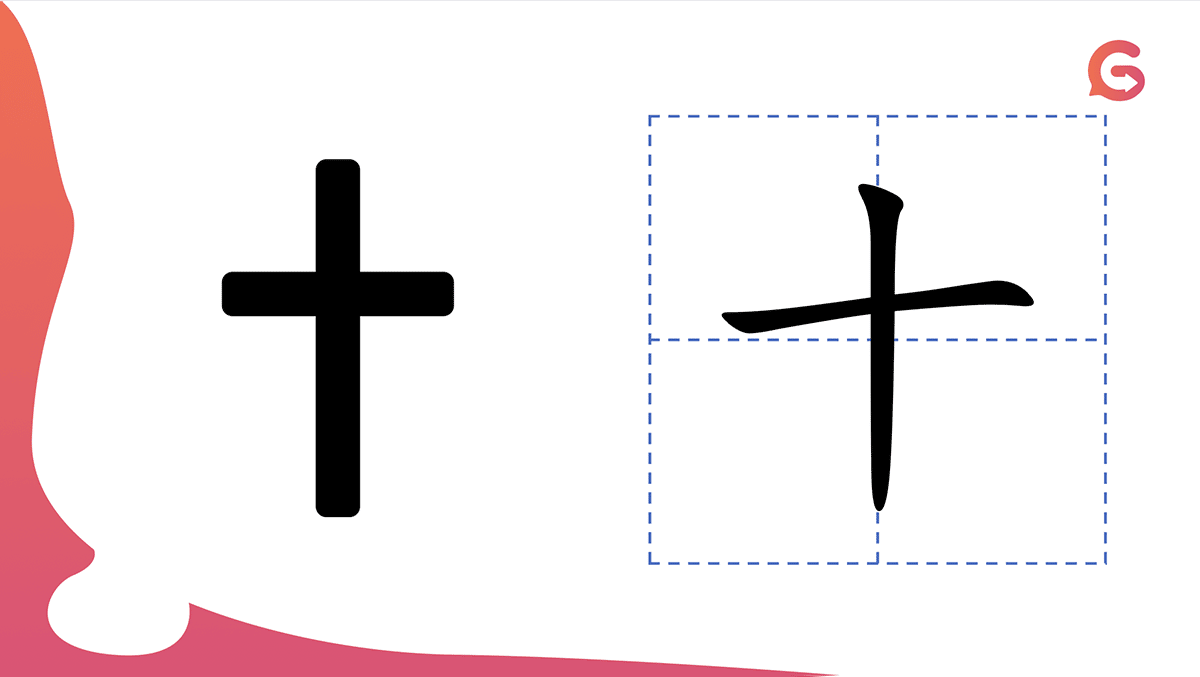 The symbol for 'person'
The Chinese symbol "人(rén)" means "person" in English. And it is simply one left-falling stroke plus one right-falling stroke, like a standing person.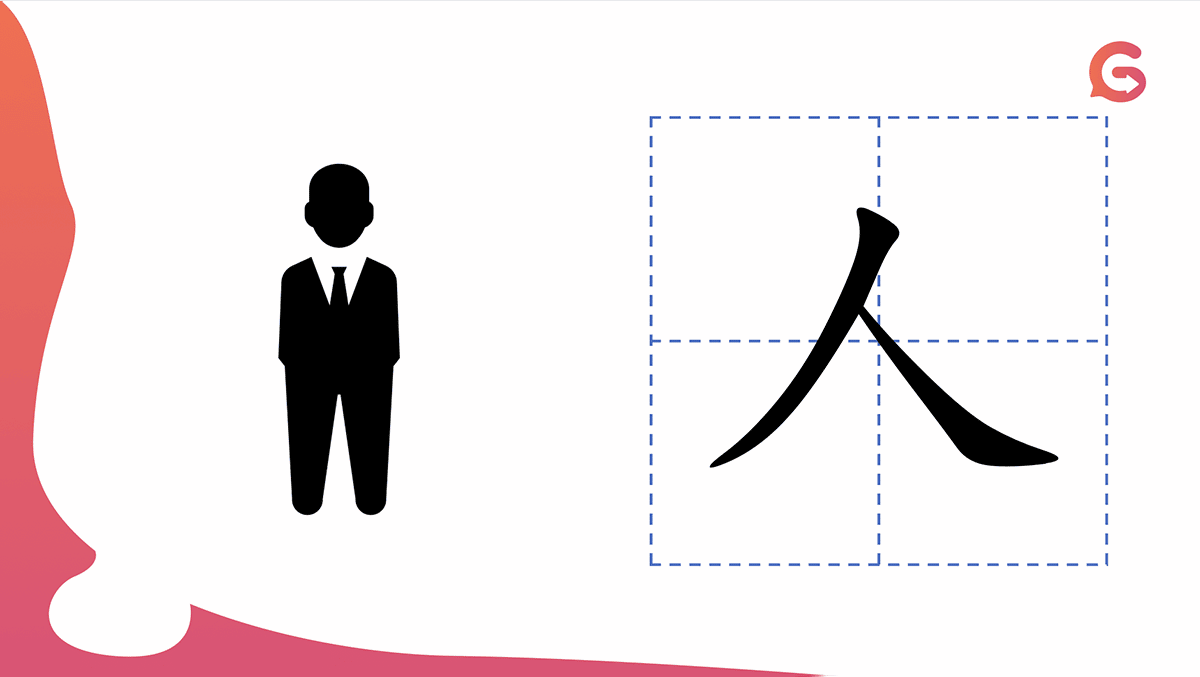 The Chinese symbol for 'big'
If your child can write 'ren', she or he can also write 'da'! The Chinese symbol "大(dà)" means "big" in English. And it is simply one horizontal stroke plus character "人(rén)", as the standing person with open hands.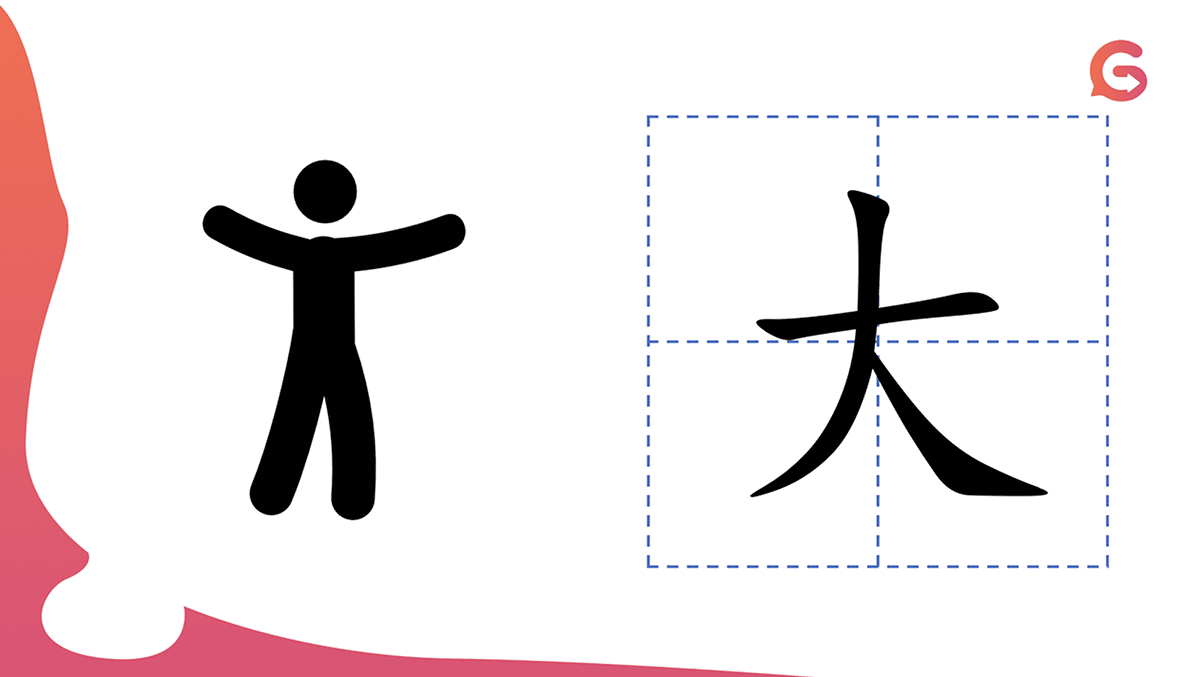 The character 'mouth'
The Chinese symbol "口(kǒu)" means "mouth" in English. And it looks like an open mouth.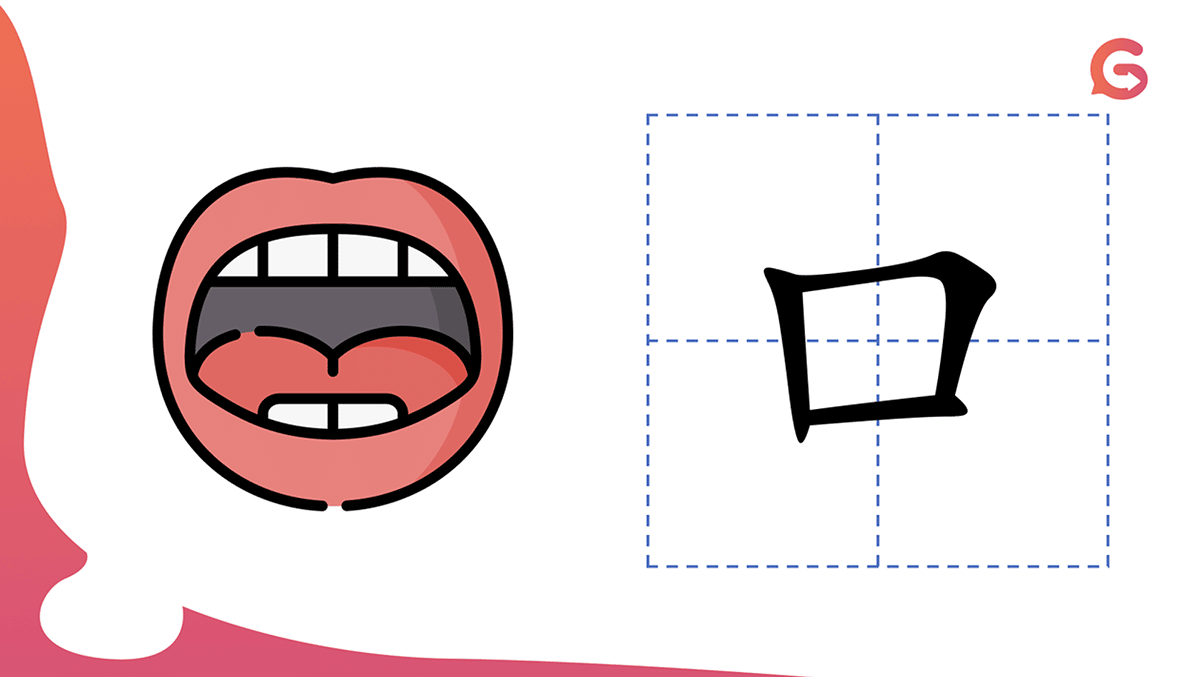 How kids can learn them?
Understanding the meaning
As we know, many Chinese learners can speak Chinese before they can write. So do kids. Therefore, before we teach kids how to write Chinese symbols, we should help them understand the meaning first. It doesn't matter if we use pictures, English, or anything else.
Writing
When we understand the meaning of Chinese symbols, we will explain the structures, and strokes to help kids remember it. As we know, in Chinese we have single symbols and compound characters. For compound characters, we will pay more attention to the radical.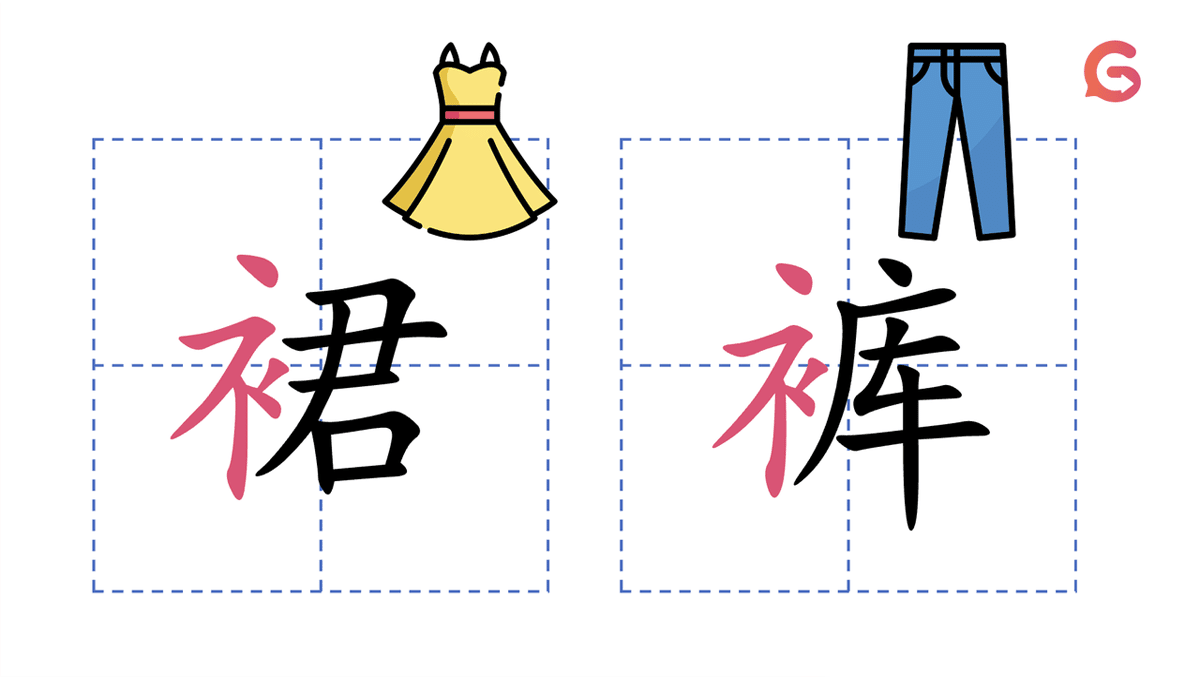 Practice writing Chinese symbols
Practice is the best way to help people to recognize the Chinese symbols. For kids, of course we need to be more fun. We prepare a lot of fun ways to help kids practice.
A. Games
You can check out more tips in our article about Chinese language learning games for children. You can combine playing games with learning Chinese symbols.
B. Making learning something special
You can also make learning Chinese symbols more interesting for your children. They will like animals and relate to animals; why not teach them the 12 Chinese zodiacs?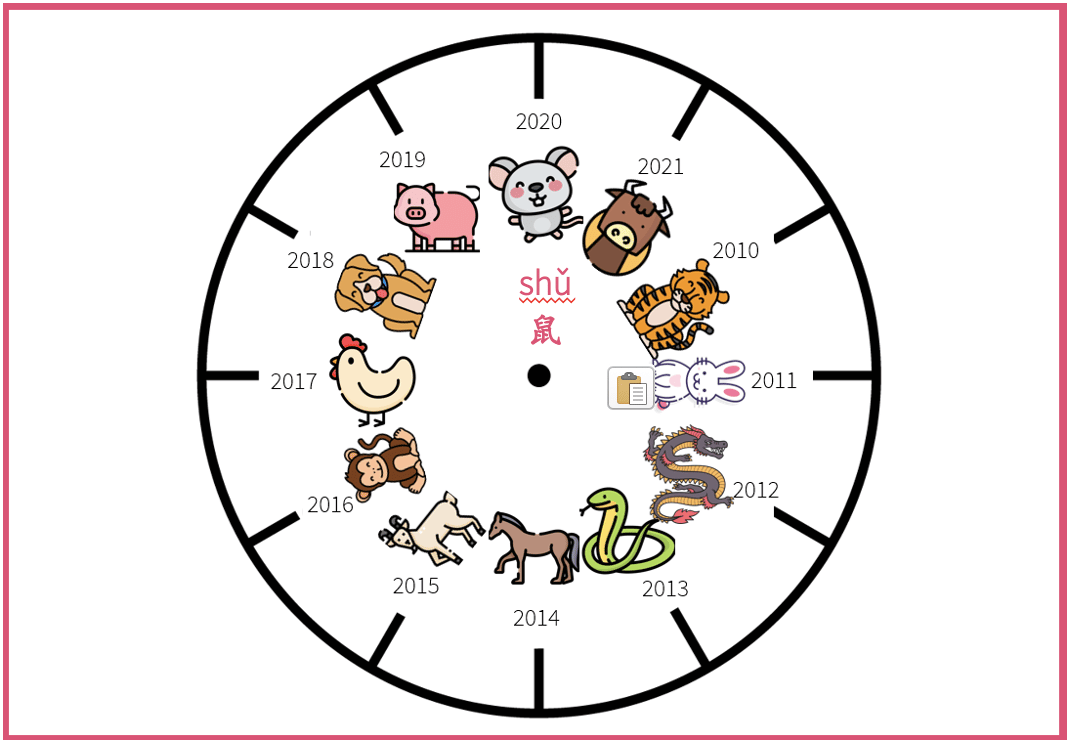 C. Writing task
Otherwise, you can give them a writing task. This may not look like a whole lot of fun, but it's good to practice writing symbols on paper. And actually, writing Chinese symbols is a very relaxing and fulfilling task.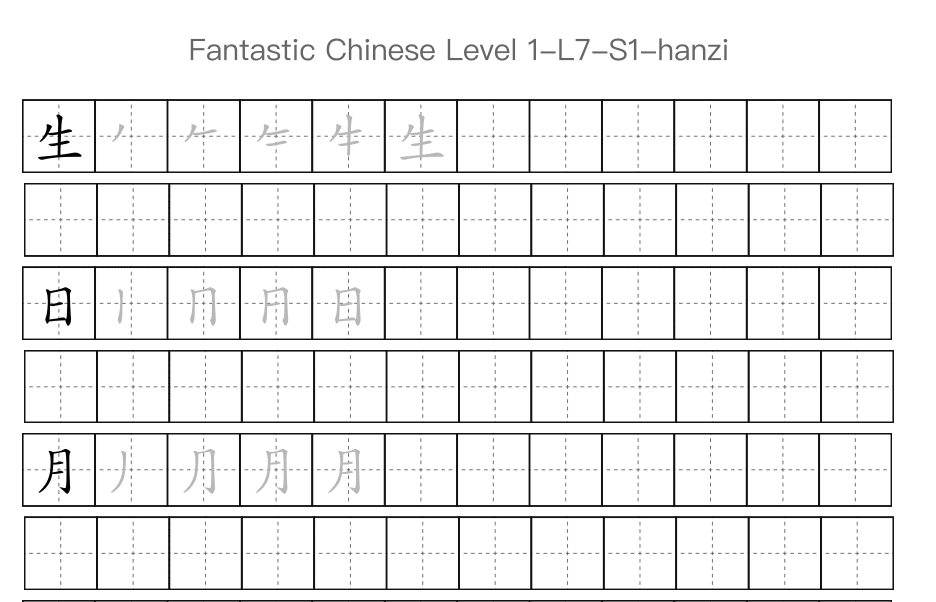 Chinese characters for kids
Let your child write Chinese characters in salt
Fill a low box or platter with salt (or sugar) and use it as a base for calligraphy. You can use a pen or pencil, or a butter knife to let your child write the Chinese character. Easy to erase too, just shake it! You can let them write the most basic Chinese characters such as numbers from 1 to 10, or the characters for me (我) and you (你), or if your children have a Chinese name, let them practise writing this.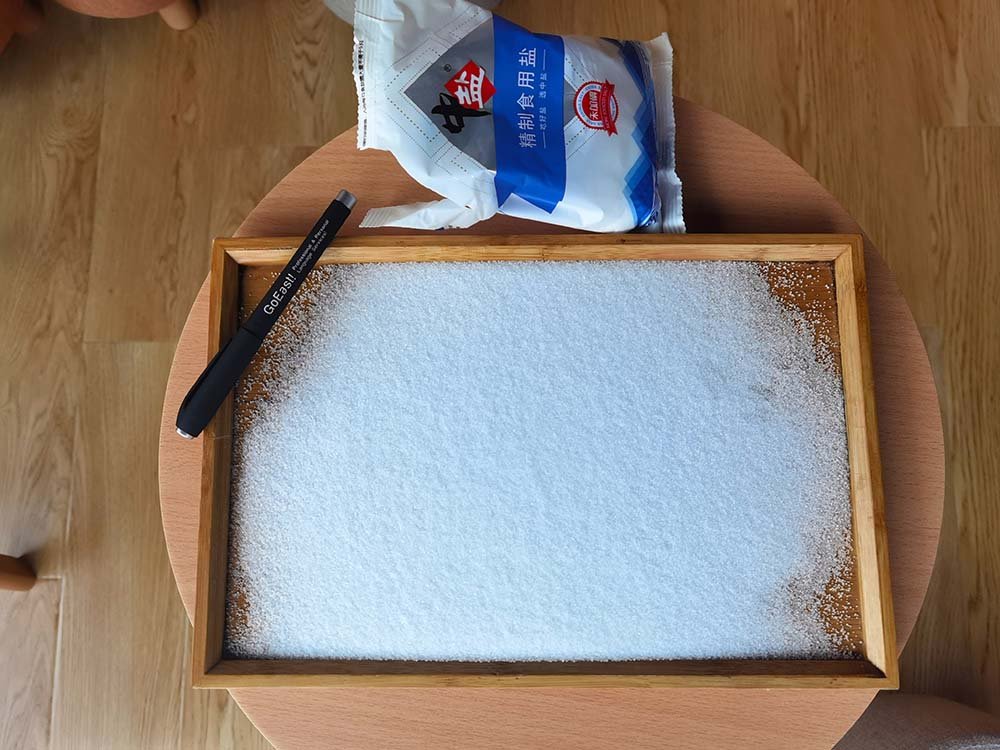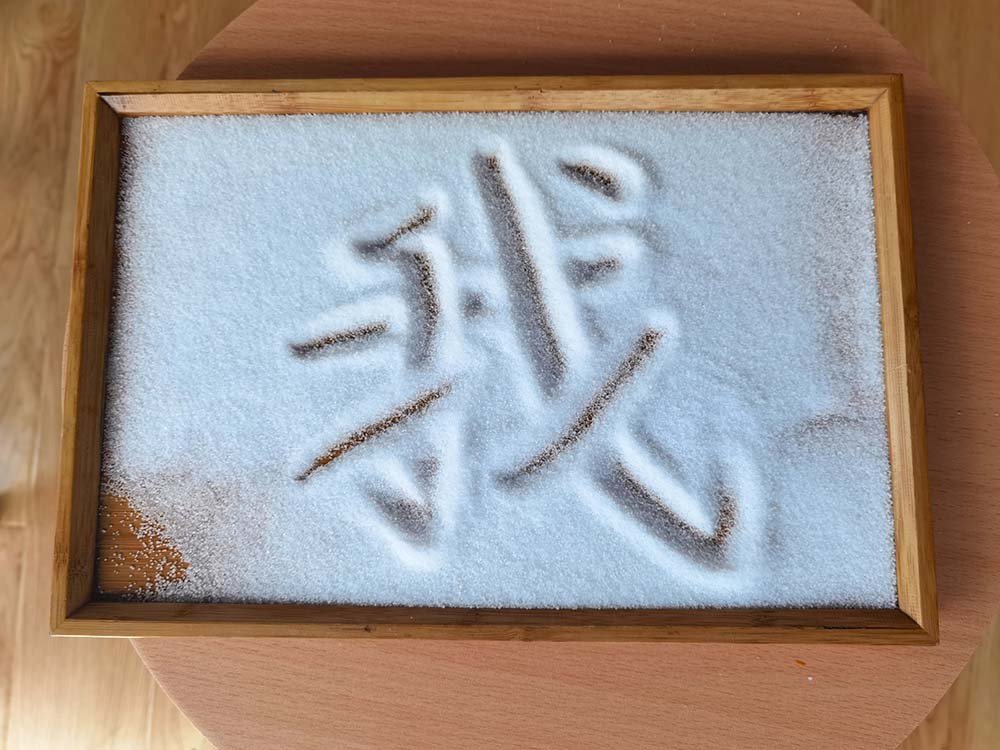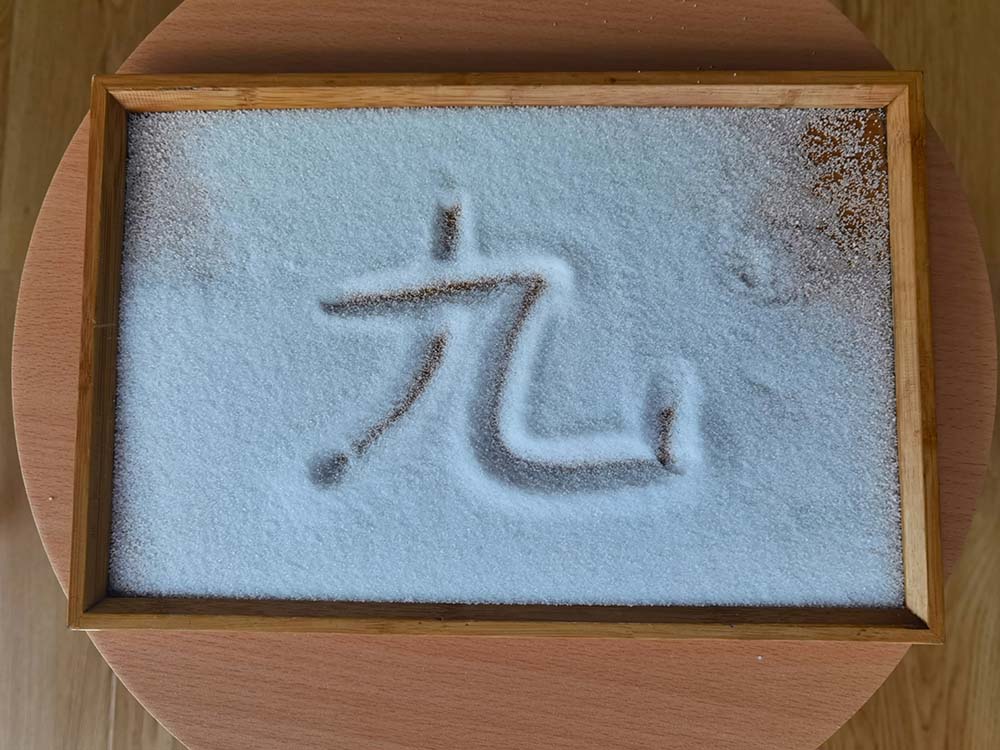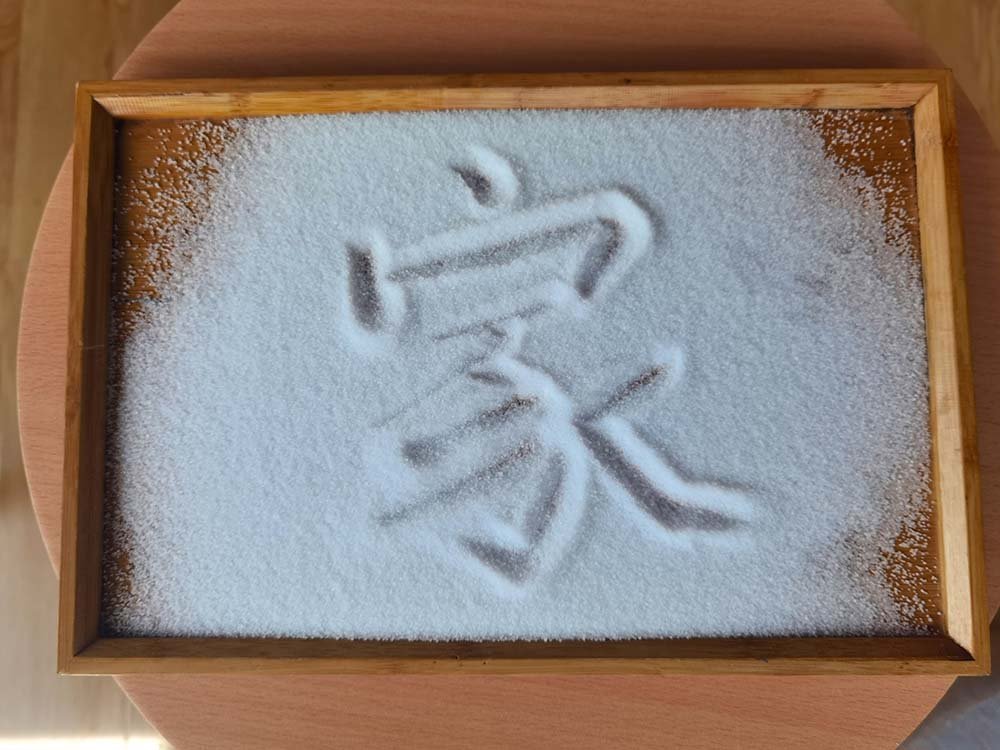 Coloring pages for kids
Click here to download this printable coloring page with Chinese characters for children. You can print it on A4 and let your child color these Chinese characters with colors and illustrations they like. Feel free to share this on Instagram and tag us at @GoEastMandarin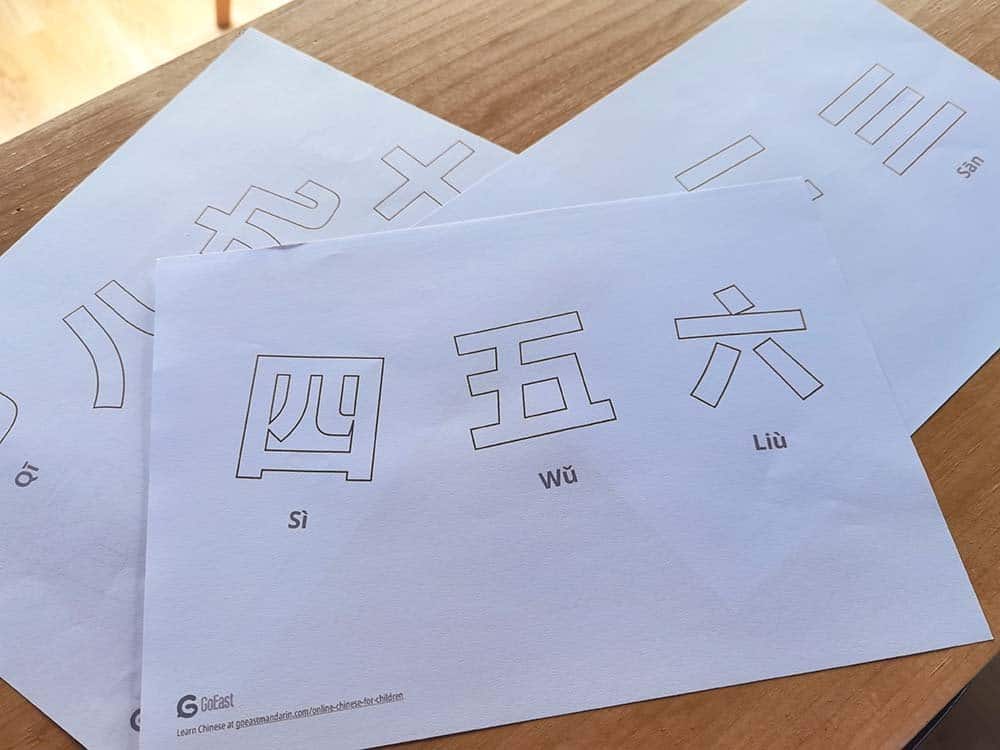 Click here for other tips for children to learn Chinese aside from characters, including games, family activities, movies, and online Chinese courses for children.