What our Mandarin Chinese language students would love to tell to us all:
(This article is originally written in Chinese first. For the Chinese version, see our WeChat channel.)
In recent days, we have seen some negative news on China's epidemic situation among the international community, as well as some racism towards Chinese people abroad. It is understandable that we all first felt upset. Sometimes it even felt the whole world is against us in this difficult time, and we had no support.
Compared with these, the teachers of GoEast are in contact with foreign students who are real people, with compassion, love and warmth. They have studied and worked in China, or are abroad but have been working hard to learn Chinese and understand China via online courses. In the past two weeks, they expressed their regards and support for us and China in various ways! Our hearts are melted and our spirits are lifted!
Here, we want to share some of their thoughts with you. Once we read a paragraph, its meaning is: (When we say) a society is bright, it doesn't mean that there is no darkness or indifference at all, but because many people are willing to mend it with empathy and love.
When we are sharing the picture of food from the whole nation is cheering up for the Wuhan noodle, our students in the group forwarded an imitation picture of countries cheering for China: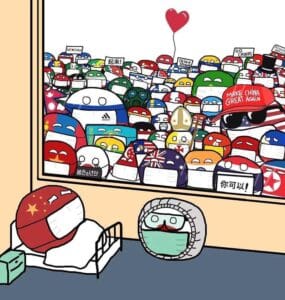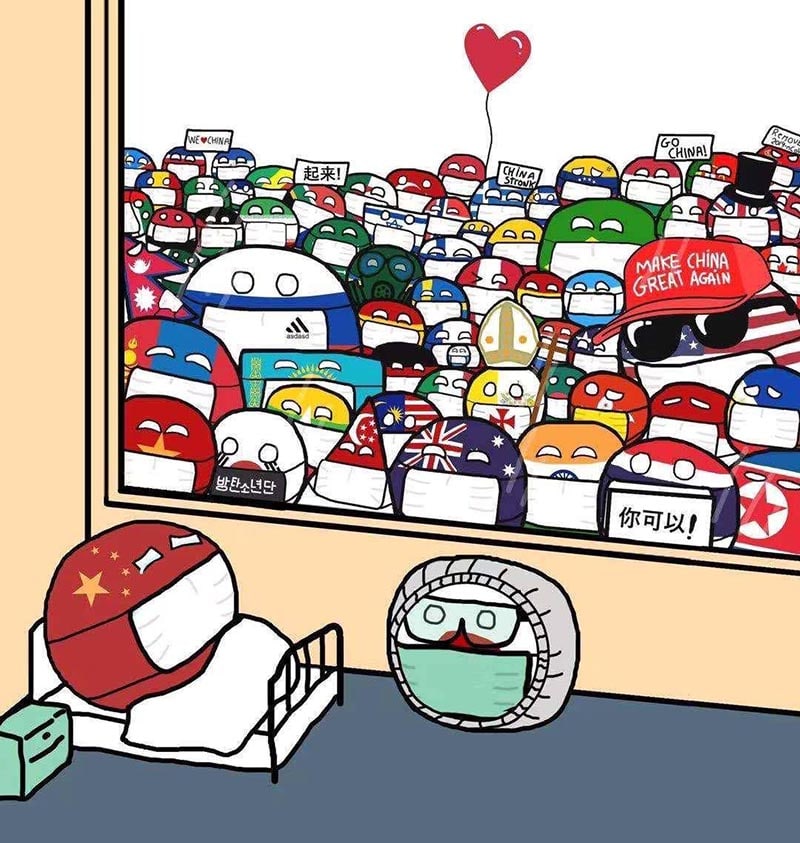 Even calling China "my motherland":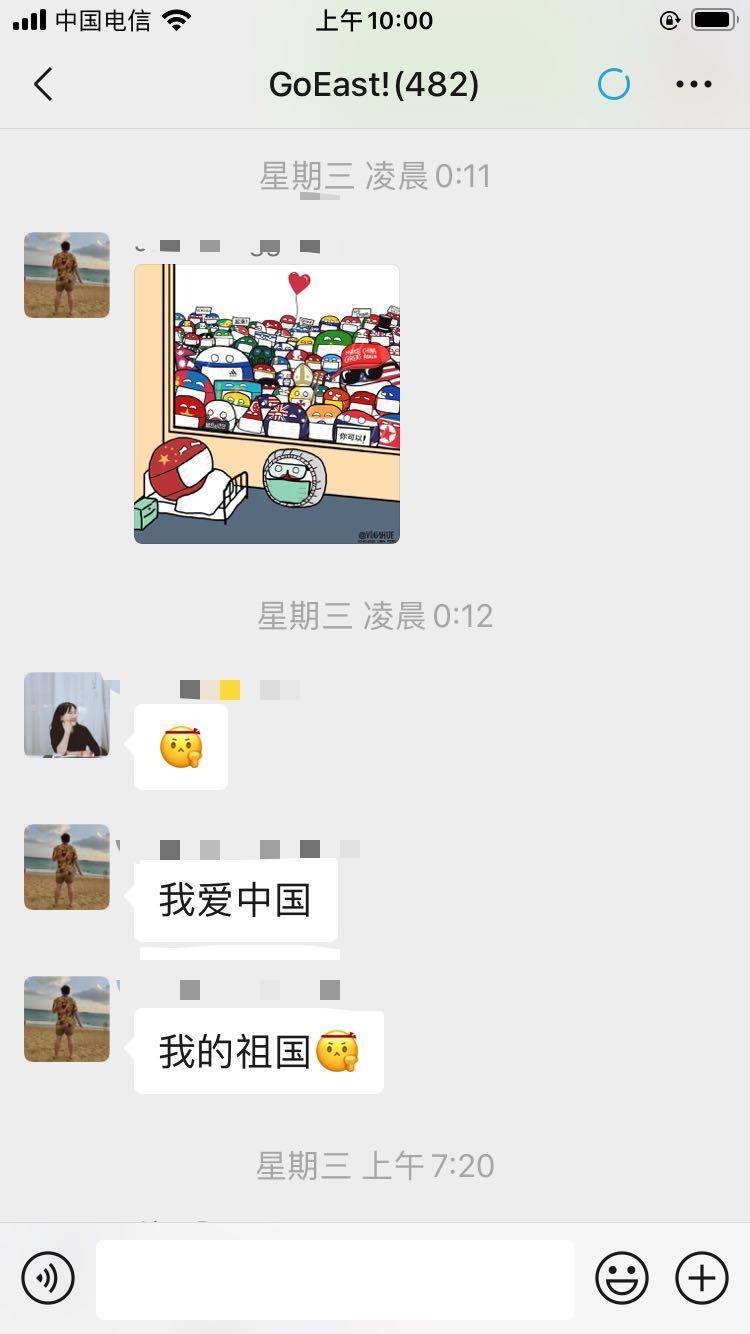 Some of them have just left, but they are as sad as us: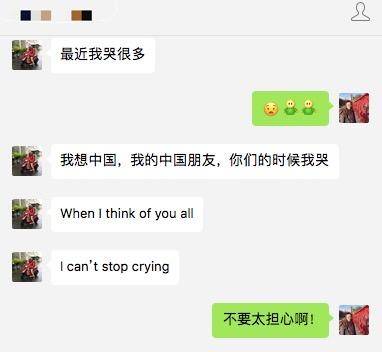 Some of them have already graduated from us, but they are still sending regards as soon as possible: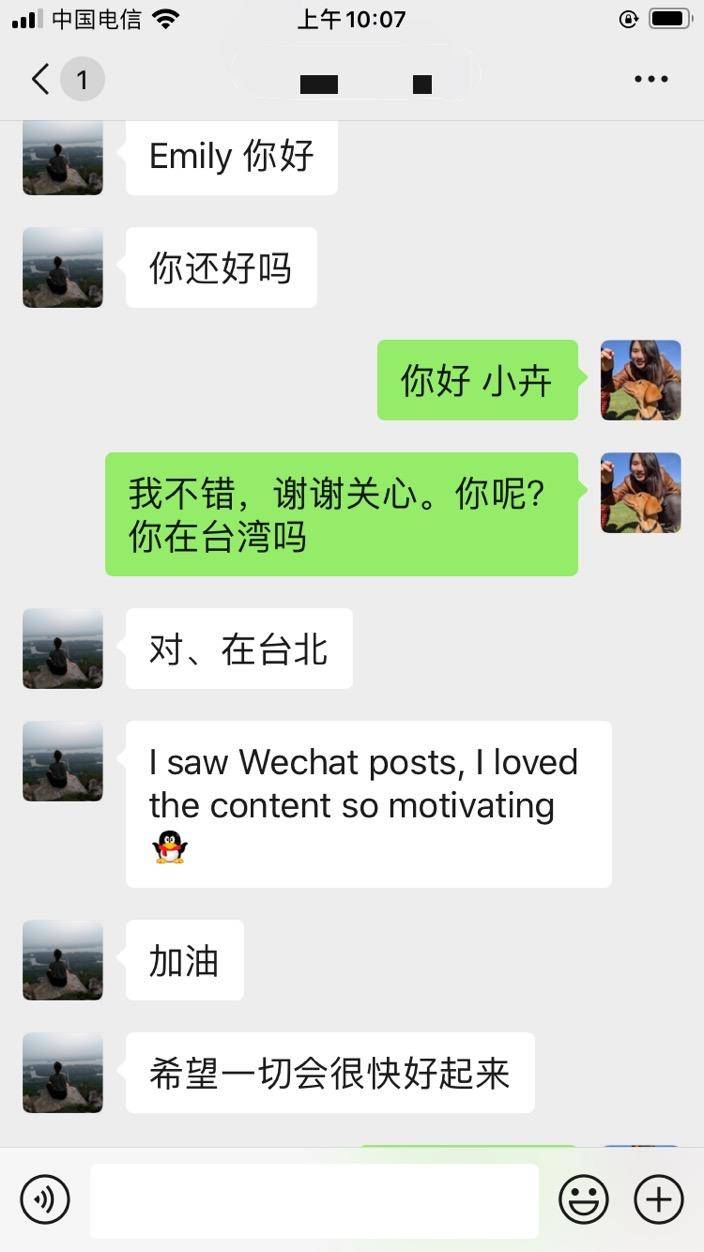 Some of them left for holidays because of the Spring Festival holiday, but they still plan to return as soon as possible. Although the Chinese used is not the most accurate, it is still heartwarming, and they even worry about our business as a company: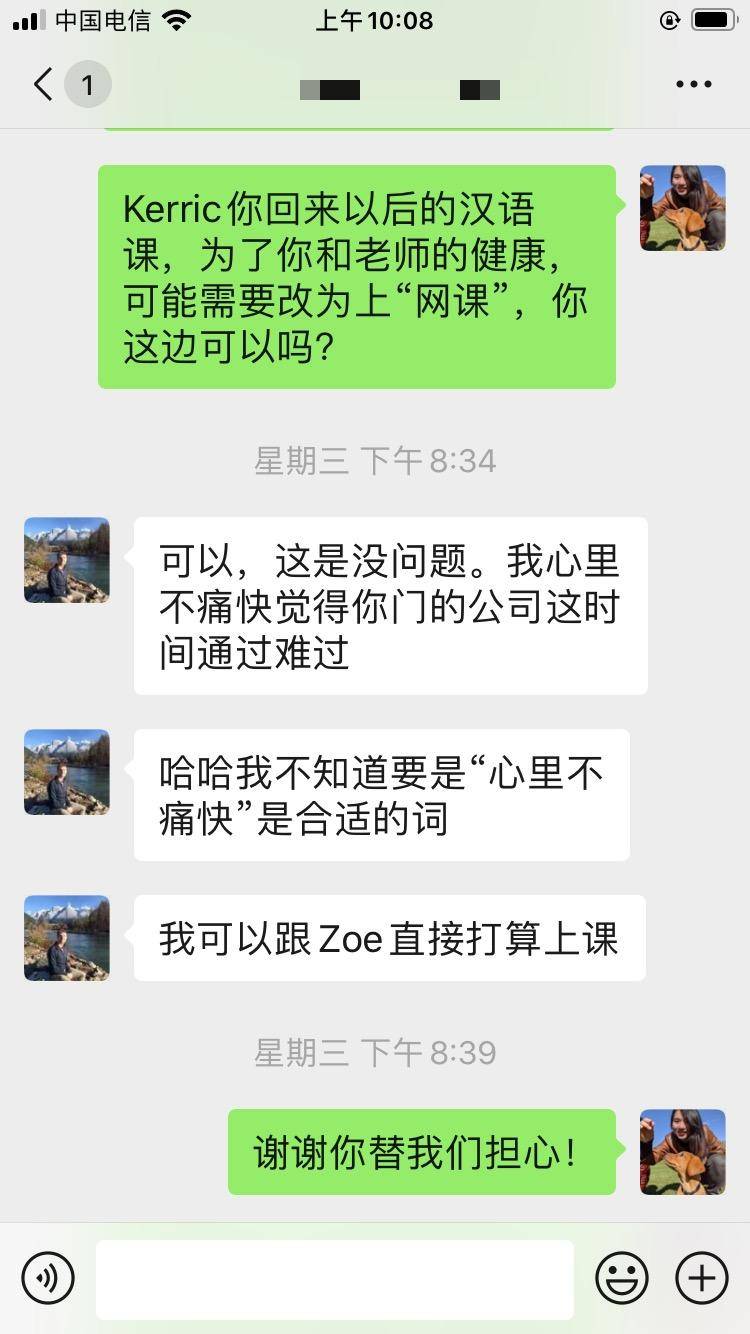 Even a Brazilian student named Keila sent a video to encourage everyone. We asked some students if they would like to record a similar video for us to share, and you can find the result on the top of this article. This has also been shared on Chinese platforms such as Weibo and Douban.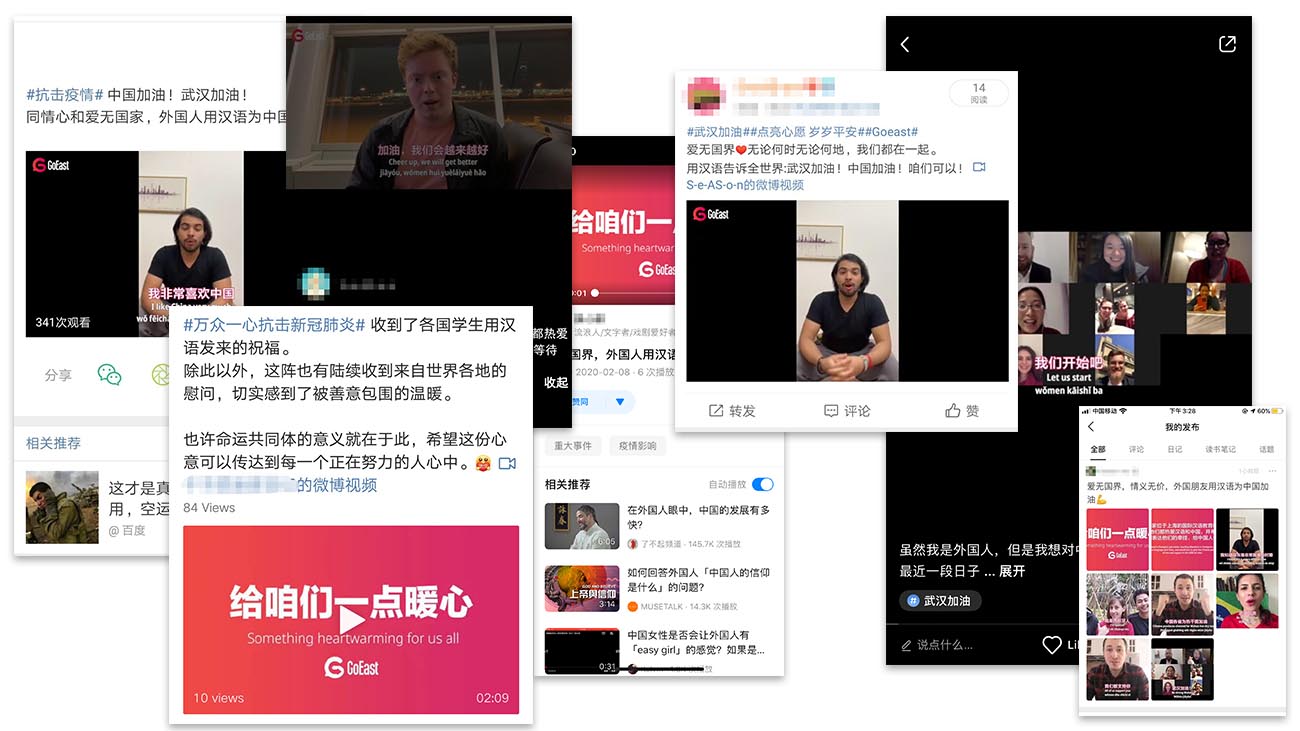 Empathy and love have no borders. In such an extraordinary period, as a teacher of Chinese as a foreign language, we suddenly have another reason to be proud and to persevere to this career.
Finally, if you have any heartwarming stories from foreign friends, or if you are a foreigner in China, feel free to leave a message and share your stories.